Hey girls,
Today I want to tell you something about a very popular subject nowadays, IPL hair removal. I chose the Babyliss Homelight Compact epilator and I have been using it for about two months now on my calves especially and on the bikini line and today I want to show you too how simple it is to use it.
First important step is to read the instructions. The whole IPL hair removal might seem complicated,but once you read the instructions you'll understand how simple it actually is.
Babayliss used also a very useful app that works as a timer for each session depending on the area you choose and it also remind you each time you need to repeat the session. Before using the epilator I have determined my skin type with the coloured card that comes with the package and I have also answered to all the questions from the app that make sure you are totally prepared for starting your session.
For the first session the intensity must be at I, this means that only one green light must be on o the epilator. After that,depending on your skin colour you can choose the intensity you need. It's for the best that all beauty marks be covered with a white make up pencil or just avoid placing light on that area, as I did.
How does it work? Really simple! On fresh washed skin and after you have used the tazor before, you must keep the epilator perpendicular on skin and press the big button in the front. It will send a light pulse that doesn't hurt at all. I cannot feel any tingle, so the discomfort is non-existent. I chose to mark the areas where I have already used the epilator with a white pencil. This has helped me a lot!
During winter time is the best time to use the Homelight IPL because it must be used on the untanned skin.I have really fair skin with dark hair and it works really good on my complexion. The best results I've had are on the calf area, where the hair got pretty sparse. I cannot wait to finish all the session and come back with updates.
I have also made a video in order for you to understand better how to use this Homelight IPL from Babyliss. Sorry, but I only have the Romanian version, but all I have said in the video you can find it here translated. Let me know if you've used it too and if you have questions for me about this product.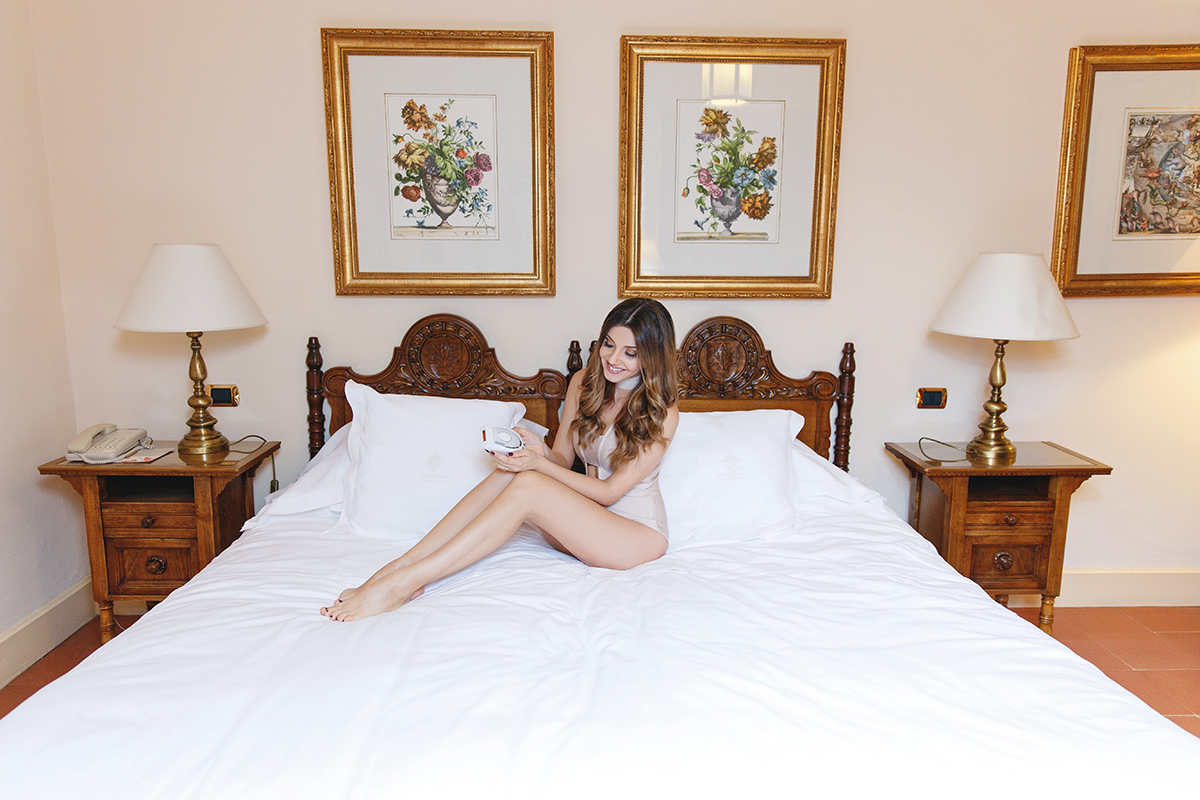 I was wearing:
My Bandage Dress nude body
My Bandage Dress pink skirt
Steve Madden sandals
Location: