With this warm weather I feel like wearing only pastels and very feminine clothes.  I cannot even describe how happy I am with spring coming so fast. This cute pinkish outfit represents perfectly my mood these days and I hope I can inspire you to wear more colours.
The statement item of my look is this incredible cute bag I got last week from ShopBop. It's from Rebecca Minkoff and I just love the oversized guitar strap embellished with glowing gems. It has also a thin one that I'll wear to more basic looks or with no strap at all and use it as a clutch. About ordering on Shop Bop I have to tell you a little secret: they have the best prices for high end products and if you order from outside US you have to pay custom taxes, but even with the taxes, they are still cheaper than the ones from other shops. I have payed mine in advance, straight from their website and this way it came faster (2/3 days) and I didn't have to present the invoice and their documents to the customs.
Here you have a link to the new arrivals on ShopBop and also a list of discount codes for you to use at checkout. 😛
I have matched my cute little bag with a dress sweater I have for about two years, a grey scarf and my new and amazing grey boots from Jessica Buurman. I just love these over the knee boots and that they are tight enough for my skinny legs.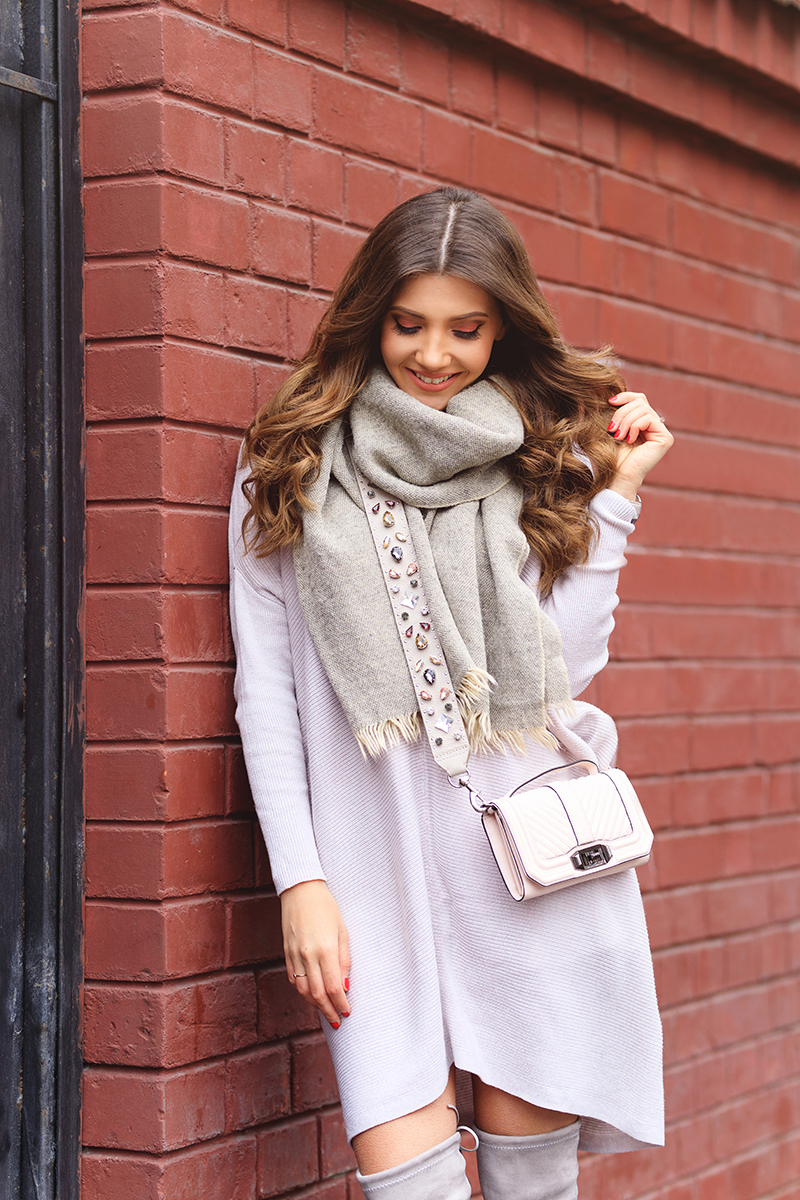 I was wearing:
Asos sweater dress, similar here
Shein grey scraf
Rebecca Minkoff bag from ShopBop
Jessica Buurman grey over the knee boots
Cluse watch