Today I have decided that I am 'young as ever' and that the future happens today. So, I am celebrating the present with a brunch next to a good rose from the winery Cotnari. The blooming cherry trees have offered us the perfect dreamy set up and the smell has completed the floral aroma of the wine. The buzzing life in the middle of the city makes me forget at times that the most beautiful moments are the simplest and the most pure ones. I don't need much in order to be happy, just special moments next to my loved ones, savouring something sweet next to a good wine, my weakness.
This rose wine from Cotnari, Busuioaca de Bohotin is the perfect light drink for spring and summer with a fruity flavour and an enchanting aroma. It matched our picnic themed day and it's smell got stuck in my brain. Don't know if this happens to you as well, but I always associate a certain smell with moments that are dear to me.
I sometimes listen to a certain song everyday in one of our trips and whenever I hear that song I think about our journey and the same thing with the smell, I wear a perfume to an event and whenever I feel that smell again it reminds me of that evening. This happened on our brunch in the park and every time I taste and smell this rose, I think of the special moments spent together in this dreamy oasis.
I am challenging you to taste this wine in a lovely set up with your beloved and enjoy that special moment. If you happen to catch that moment in a picture, share it also with me on your Instagram and add the hashtag #youngasever or the Romanian version #tinericaniciodata in the description. Let's fill up the whole Instagram with beautiful stories!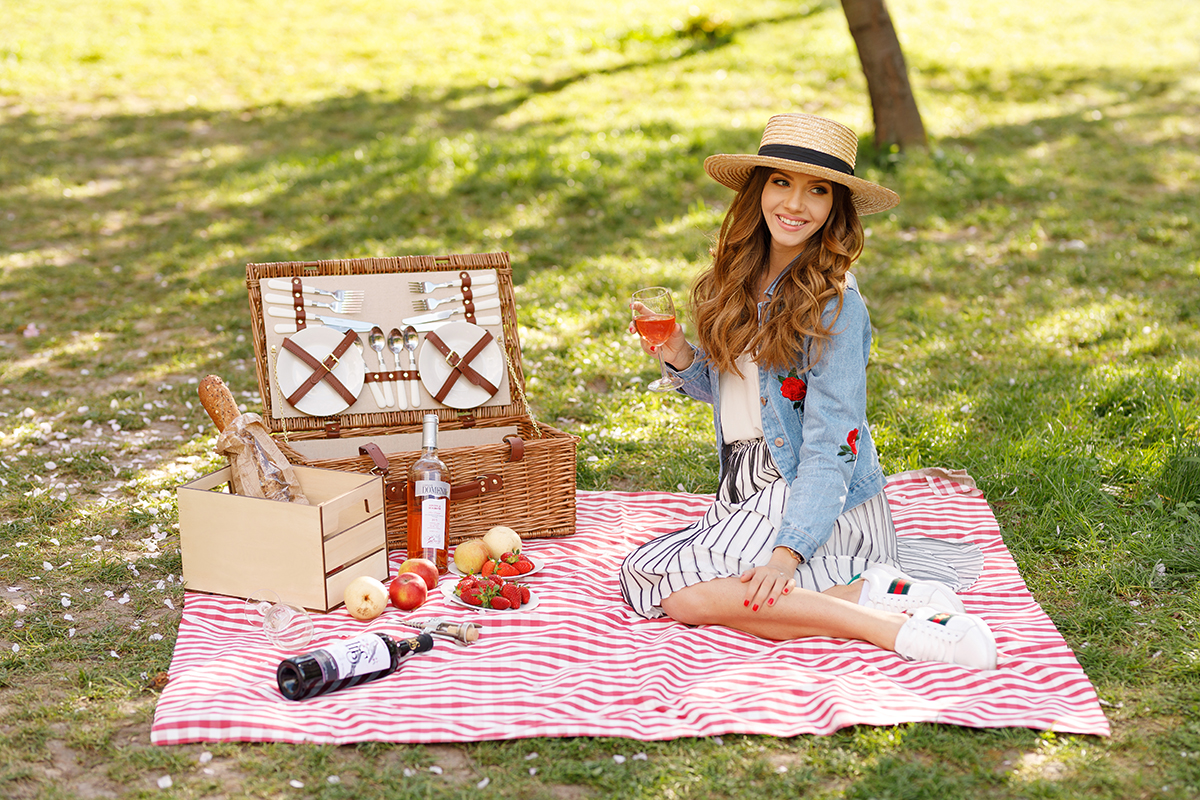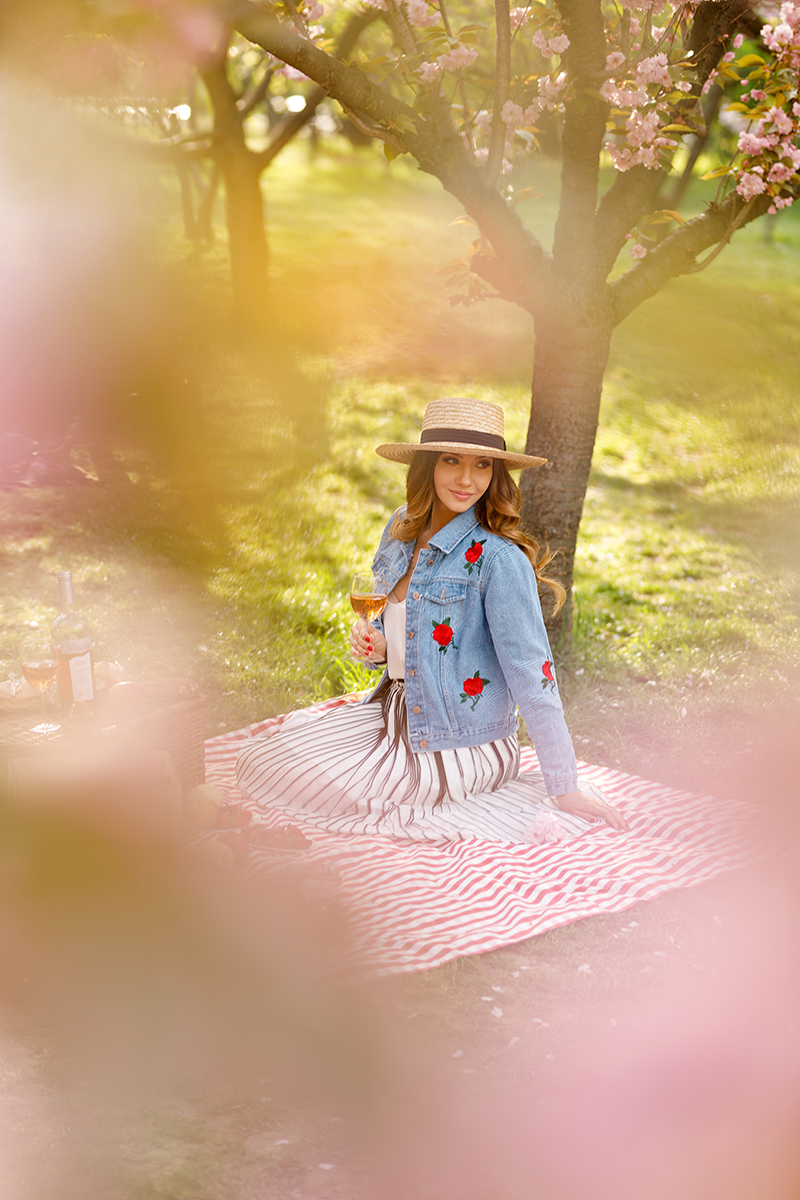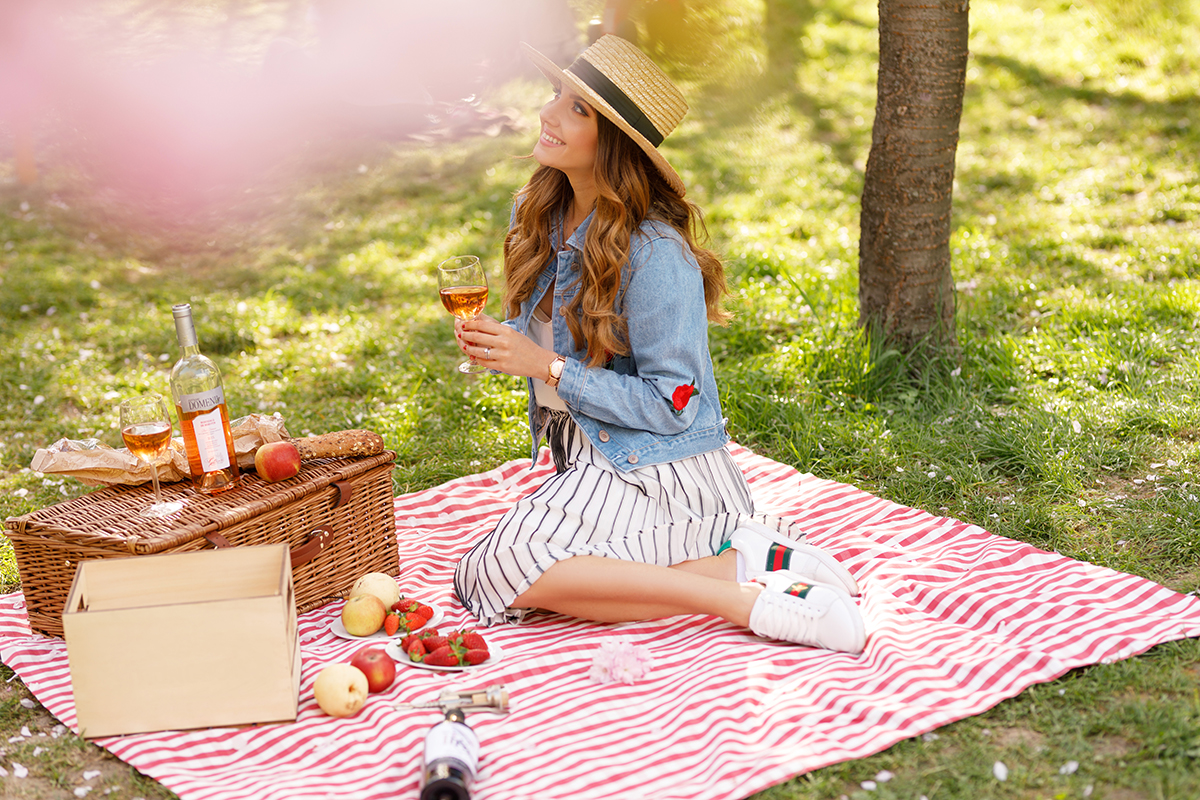 I was wearing: