How many of us can say that we have enough bags and shoes?! I wonder if there is such a woman out there. I am clearly in love with bags and shoes and you might think that I have items in each colour, but unfortunately some were missing from my collection. For instance I didn't have simple strap sandals in black and I have been searching for elegant chic ones that don't hurt my feet for a long while. I have found this amazing pair on Anna Cori's online shop and couldn't help but order them and while I was there this cute square silver bag has caught my eye and thought that would look amazing with the sandals and had to order it as well. I wore them on a special evening in Mykonos for a romantic dinner with some prosecco while watching an amazing sunset.
For an elegant day look I didn't have a comfortable pair of red sandals that are also chic, but can be worn also with high waist jeans. These multiple strap ones from Anna Cori are just amazing and I love how they look next to an all white outfit as well. For summer I always like wearing straw bags, but they are too saggy and casual for street wear and I have found the perfect alternative for them at Anna Cori, because this beige bag looks exactly like a straw bag but it's actually made of small leather stripes. Make sure you check also the lookbook video we've made for Anna Cori in Mykonos to have a closer look at the products and see how amazing and well finished they are.
You can find the Anna Cori products in over 30 shops in Romania, but also online on www.annacori.com. The Brand Anna Cori is the daughter brand of the Denis Factory from Suceava, Romania and is exclusively dedicated to fabricating shoes and leather goods with great attention to quality and the modern design.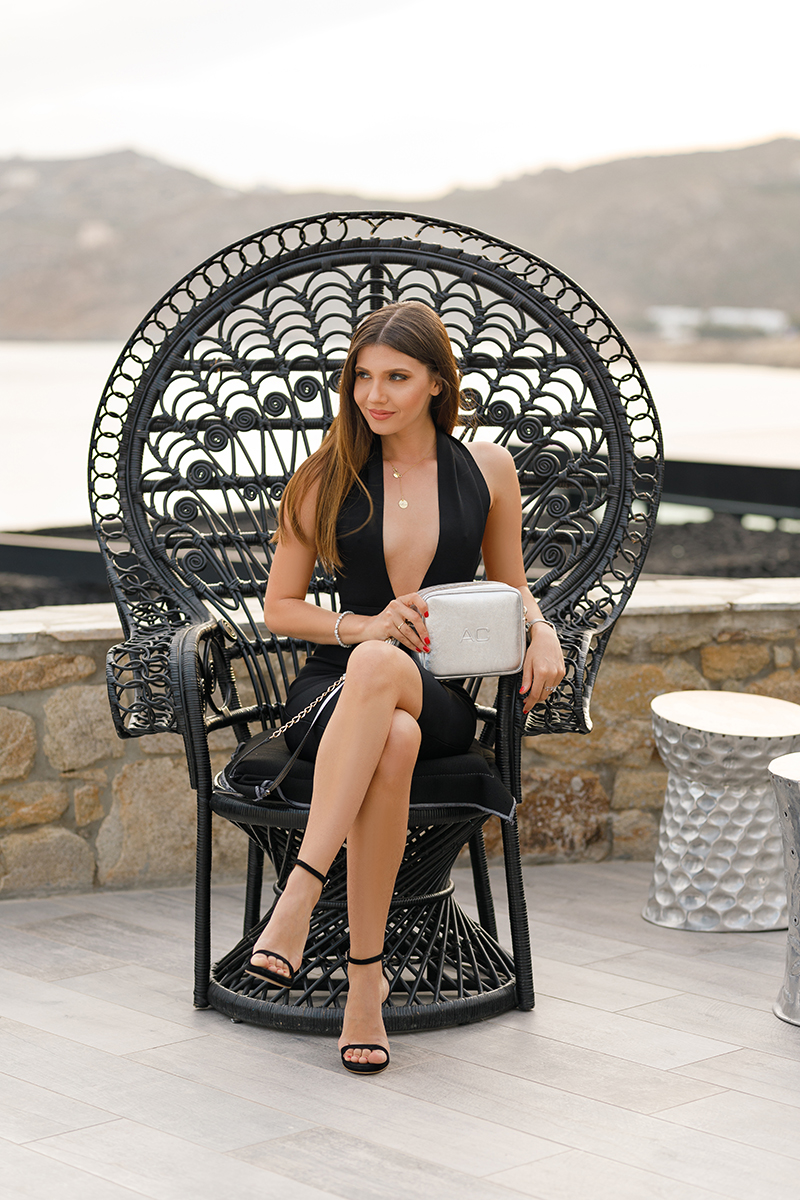 I was wearing:
My bandage dress black dress
Anna Cori black suede sandals
Anna Cori silver square bag
Kapten and Son silver watch
Zara white blazer
Zara white pants from Kurtmann.ro
Anna Cori red suede sandals
Anna Cori beige leather straps bag
MVMT cat eye sunglasses
Location: Myconian Imperial Resort