Skincare for me is very important because I always have to be #selfieready or prepared for a photoshoot, that's why I'm not 'allowed' to have breakouts on my face. The new Gerovital Stop Acnee range is replacing the Gerovital Plant Stop Acnee and comes with even more skin care products for cleansing, treatment and camouflage.
I have to admit that acne has been an enemy for me in highshool and since then I got used to take extra care of my skin. Every now and then I still get breakouts, especially when I disrupt my every day skin care routine. The first thing I do in the morning is to use the cleansing gel from Gerovital that exfoliates gently and hydrates the skin with Vitamin E. After cleansing I use the Sebum Control moisturizer, that has a light texture and gets absorbed immediately. After that I use the Ultra Active Cream just on the affected areas and this helps me get rid of any imperfection.
The final step of my routine is to use the CC Cream that mattifies and which I can use instead of foundation or as a base for a more elaborated make-up. This cream is sebum control and reacts as a treatment for my skin throughout the day. I also use weekly the pour stripes and the cleansing mask and after using these my skin feels extremely smooth and silky.
These are my skincare products that help my skin glow and I use them even when I travel, especially now that summer is here and my skin has to look flawless even without make up. I just love Gerovital products because they are created by specialists and they are based on natural ingredients.
I will be doing a giveaway soon on my Instagram page because I want to give you the chance of testing these products and see for yourself how good they are. I have ten Gerovital Stop Acnee kits to offer you with three products in each one of them, but for more details keep an eye on my Instapage. 😛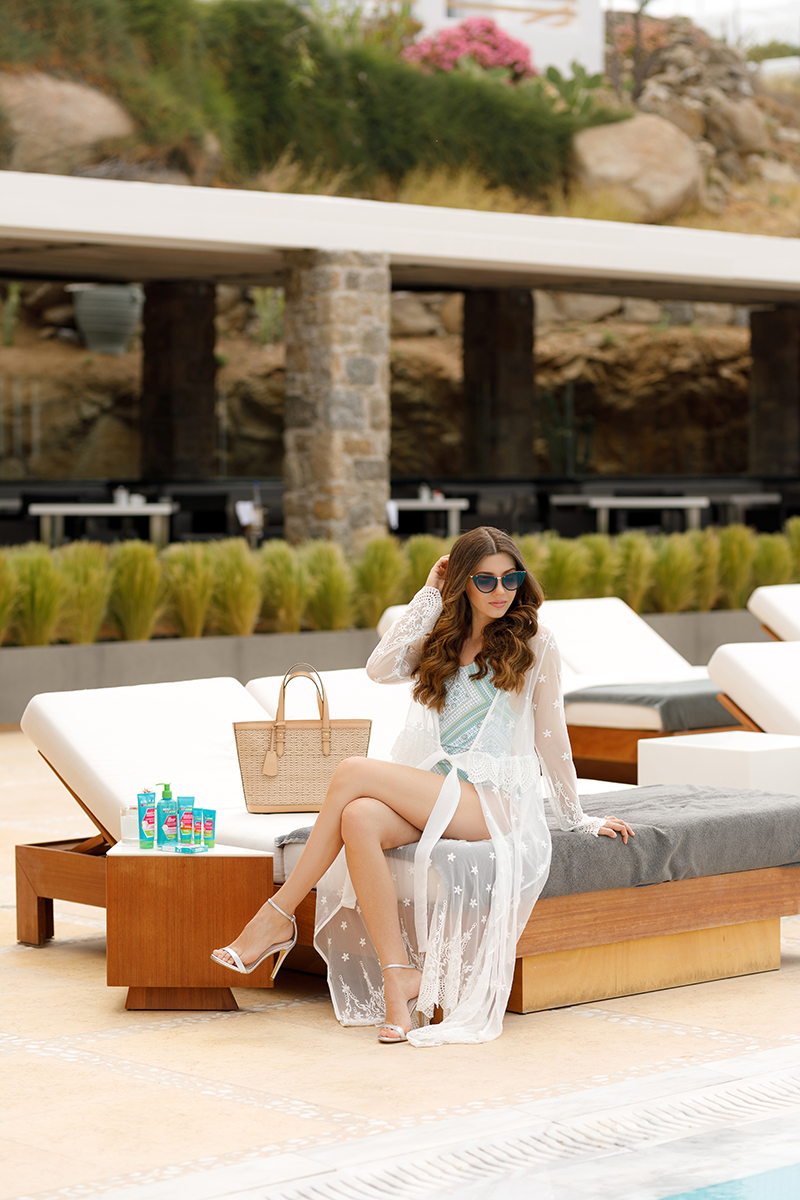 I was wearing:
Shein white lace cover up
Steve Madden sandals
Anna Cori bag
Location: Bill and Coo Hotel Mykonos