Every fall I have this obsession with velvet. I know it's a bit of a cliche but I cannot help but loving this elegant, royal fabric especially when the weather starts getting chillier. Ever Pretty as always makes the best special occasion dresses and this fall they have exceeded my expectations with this special luxurious collection of dark red velvet dresses. The fabric is thick and follows the body line perfectly and I love that they have made these dresses in different cuts, so that any of you could but your best asset in good light, whether it's the cleavage or your legs.
Of course, that these dresses needed a special background to be placed in and I totally fell in love with the view from our balcony at Lido Palace Riva del Garda that looked like a living painting. The place is an oasis and if this is how it looks during autumn I cannot even imagine the beauty around it during spring or summer. If you're planning to visit the Lake Garda, you must stop in Riva del Garda at Lido Palace and I'm sure you'll love it as much as I did. I cannot to be back.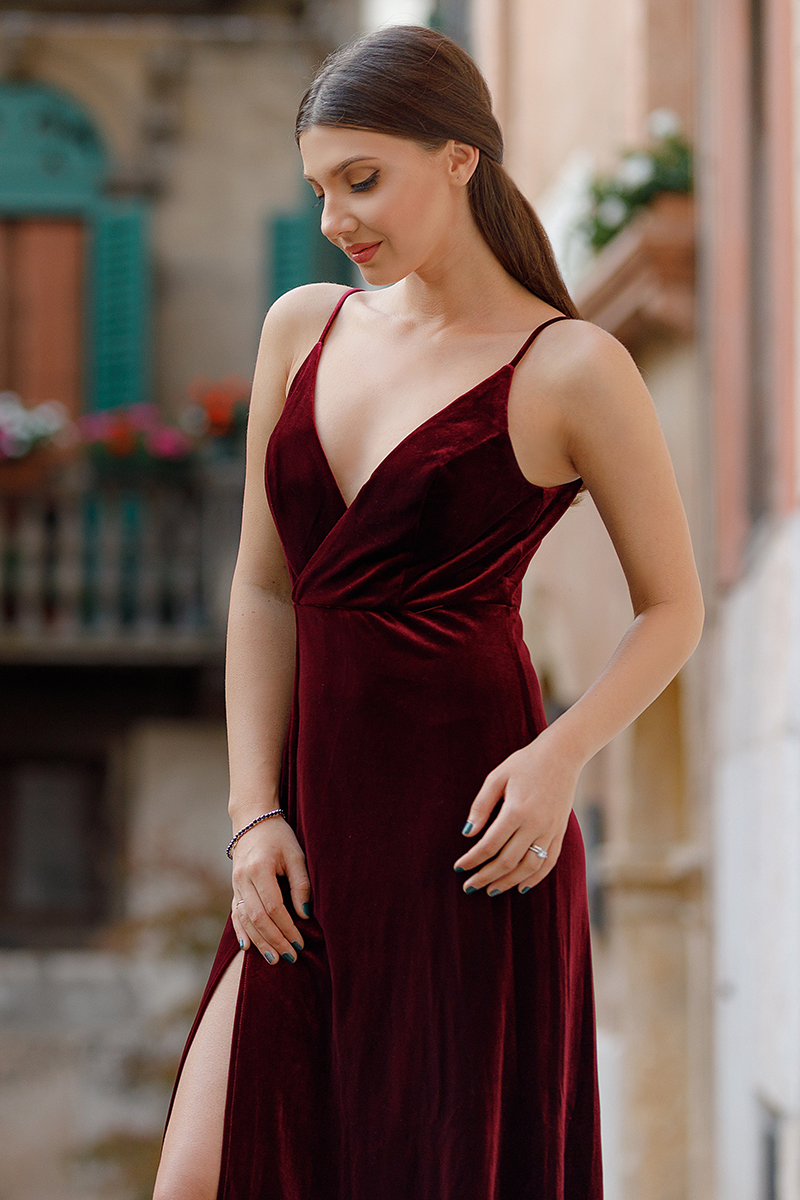 I was wearing:
Ever Pretty dark red velvet dress with choker cleavage
Ever Pretty dark red velvet dress with deep slit on the side
Special thanks to Lido Palace Riva del Garda for allowing us to capture this beautiful scenery on camera!