I had to renew my wardrobe for fall with so many items, because I felt like nothing I already own looks cool anymore. This is why, before I left for Venice I went on a shopping spree. I love these two new trends for fall, the plaid items and the presence of red for any accessories, so with this in mind I went and bought a new plaid wool suit and a gorgeous new bag from Wild Inga.
This Wild Inga bag is such a masterpiece, that I have eyed for a long time, but seeing a lot of red accessories all around really convinced me that this is the right time for me to have it. I really love its size that is not too big, nor too little and that it can fit a lot of things and still being super fashionable with those leather embroidery details that are handmade. Also that golden chain is a really chic and elegant accessory that can make a day bag wearable during the evening as well. I think it would look great in so many outfits this fall and cannot wait to wear it next to a beige trench coat. Shop your fave Wild Inga bag with a 20 % discount with the code 'Happy FALL'!
Besides the suit and the red bag I have also a thing for berets this season and I have ordered so many of them, but this is really my favourite that goes along with anything and cannot stop wearing it. You'll see soon in my next outfits from Italy that I wore it non stop.
Hope I have inspired you a bit with what to wear this amazing new season and enjoy also the lookbook video of today's outfit filmed in the amazing Centurion Palace from Venice!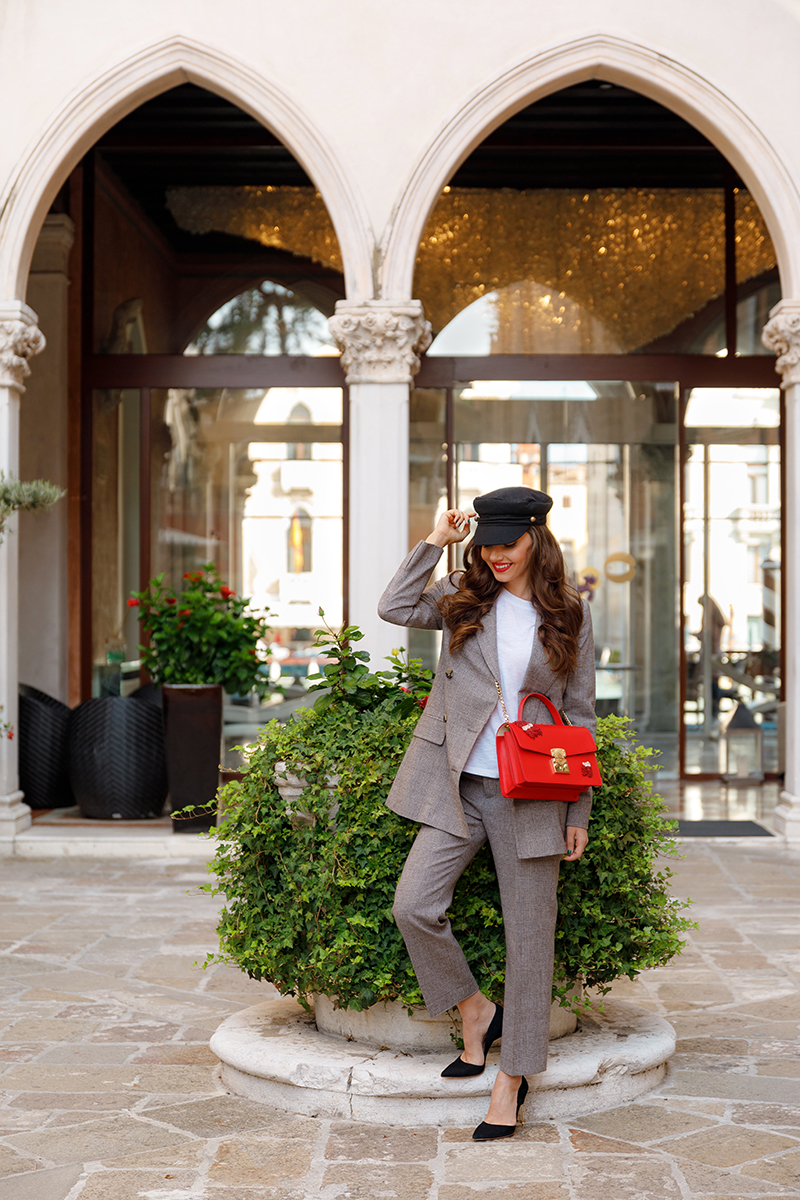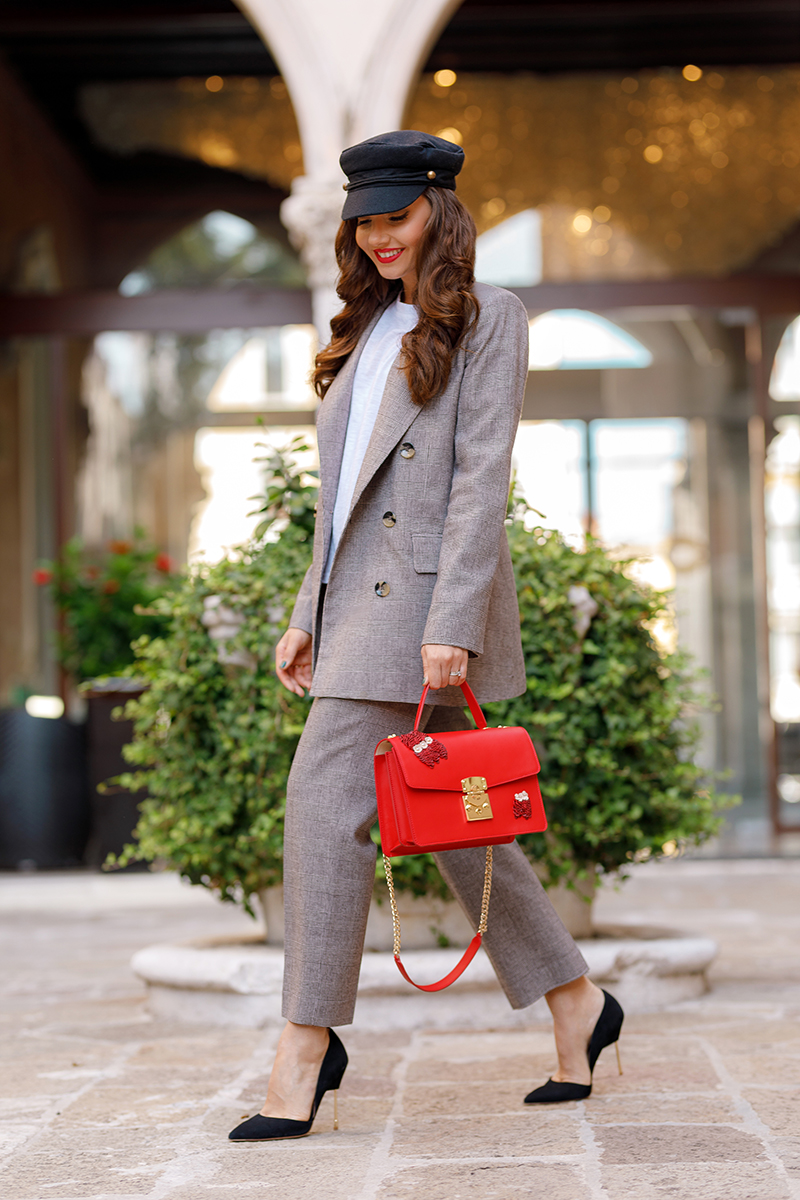 I was wearing:
Zara plaid blazer, similar here
Zara plaid pants, similar here
Wild Inga red embroidery bag
Asos newsboy beret, similar here
Cluse marble watch
Kurt Geiger black stilettos
Location: Sina Centurion Palace