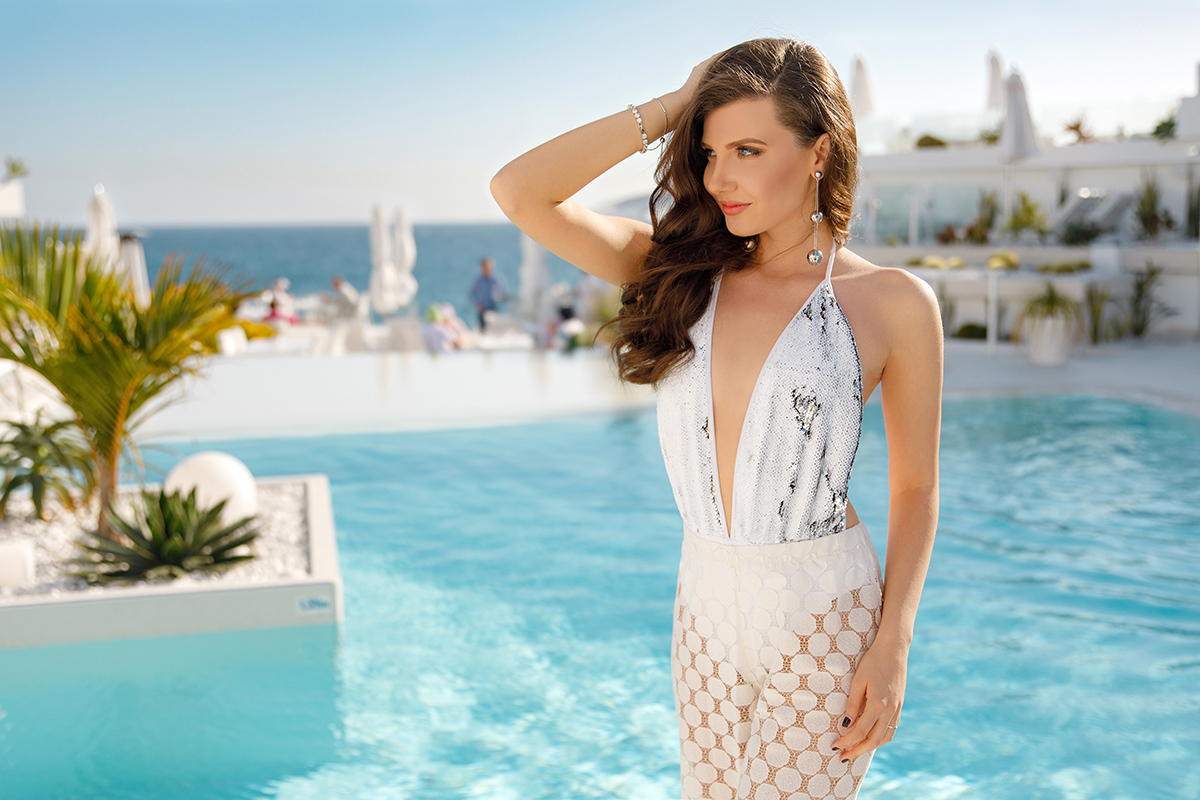 Believe me when I say that your mood can drastically change from the place you live in. I have always loved white luminous rooms, but the ones from Lani's Suites simply stole my heart. From the moment super nice Alejandro has welcomed us into our suite from Lani's, I instantly became more cheerful and super active. I have never encountered a place where I had nothing to ask to the reception, until this one. The suite was fully equipped even with an iron and ironing board, so necessary for a blogger that packs and unpacks every two days, bath robe, slippers and in the bathroom, they even had a lip balm, super in handy in warm destination like this one.
Besides from the white and luxurious design, Lani's Suites feel super homie and this thanks to the super nice staff that is super involved. My favourite part of our suite was the panoramic window that really looked like a painting with a great view to the pool and ocean. In our room we even had a tablet with GPS and WiFi that we could take with us on the road. This tablet had also pictures and tips about every touristy destination on the island, as well as the address to them.
We have had some sun beds and a private jacuzzi on our own porch, but we've enjoyed some time at the pool as well, sipping on champagne cocktails and enjoying the best view. The staff at Lani's also made sure they have all types of sunscreen lotion by the pool, books, drinks and board games. Told you, they thought of everything! If you go to Lanzarote, near Puerto del Carmen, you have to stay at Lani's to truly spoil yourself and forget about everything in the best hotel on the island.
Thank you for the most welcoming stay, Lani's Suites Lanzarote!