I really feel so blessed for these past few days. Weather is such an important factor in our lives and it can change our mood in an instant. I've learned to love winter in the past few years, but it's always difficult to do what I do, photos and videos, under bad weather conditions, especially for spring-summer items.
This is the main reason why we always travel to warmer destinations during winter and I must confess that winter in Cyprus looks like the beginning of a summer in the rest of Europe. Seeing the sun so close and also being able to walk around the streets in a t-shirt is a pure bliss.
Yesterday was a busy day for us and we we're shooting and filming all day long. I really want to thank to our hotel staff for helping us in any matter, this way we have managed to finish earlier and then enjoy a great Italian dinner at the restaurant here at, the Royal Apollonia in Limassol. Besides from this, our room was goals with a sea view and front row seat to the sunrise and sunset. Cannot wait to come back here!
I was wearing in the morning a super casual, but chic look, perfect for the spring that I hope is coming in the rest of Europe soon enough. I love the retro vibe of the print on this shirt and this is why I have matched it with mom jeans and the gold clogs that are from the same movie. Everything was tied together with the help of this wonderful white bag that is simply the best for the spring summer season and I can't wait to be able to wear it back home. You can also get it with a special discount from Shopbop these days. This bag or any other designer items, fully priced or on sale are reduced even more with the code 'GOBIG18' . How cool is that?! Grab the most special pieces these 5 days and show me what you've got! <3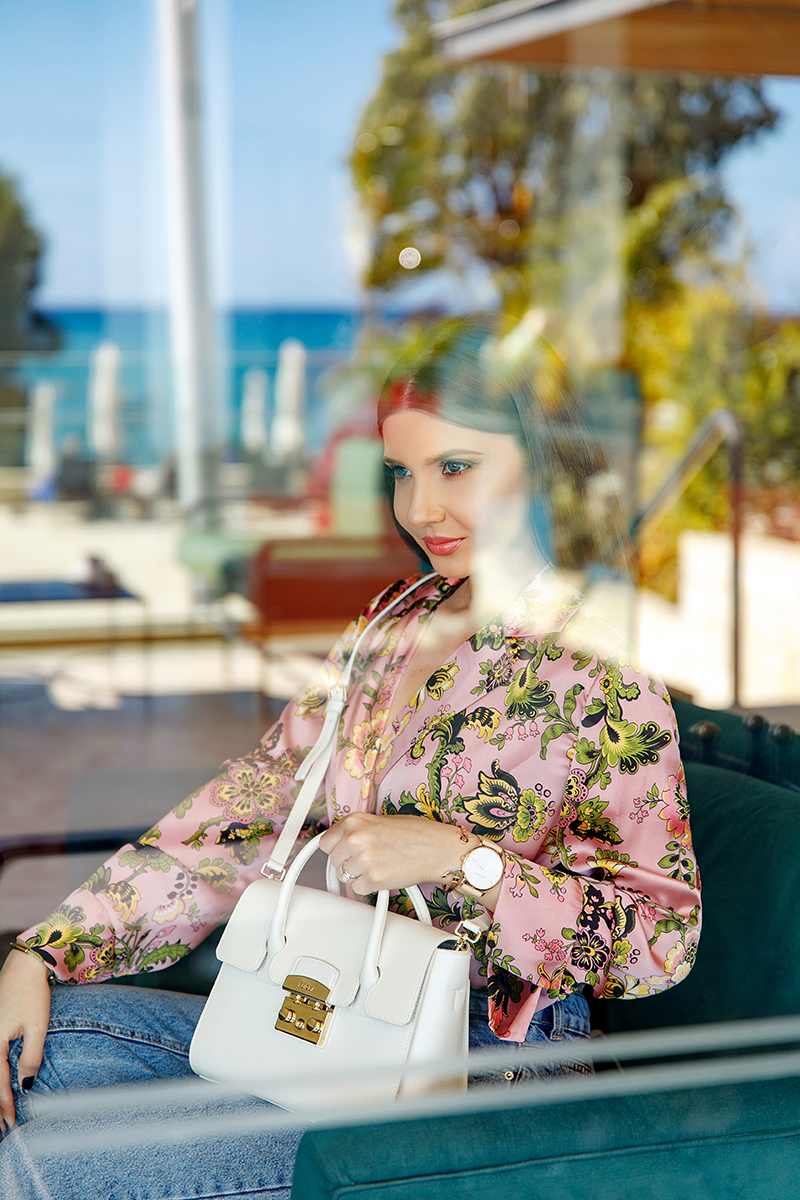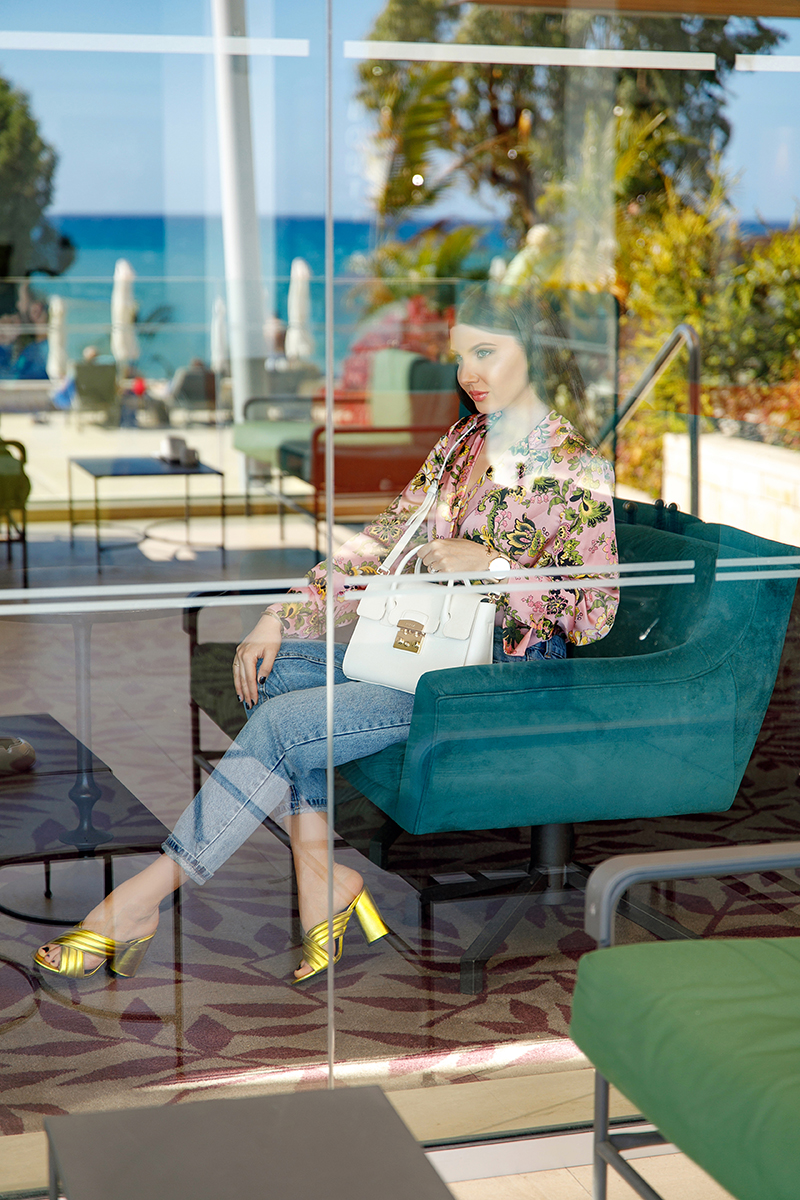 I was wearing:
Zara shirt, similar here
Bershka mom jeans
Jessica Buurman clogs, similar here
Furla white bag from Shopbop
Paul Hewitt anchor earrings
Paul Hewitt watch
JUST ARRIVED
Calvin Klein Underwear 1981 Bold Lounge Long ...
<
>
SHOP TOPS
FAITHFULL THE BRAND Mali Wrap Top

heart Rebecca Minkoff Love Stroke Westin Tee
<
>
SHOP CARD CASE
Shop Herschel Supply Co. Charlie Card Case

heart Salvatore Ferragamo Firenze Logo Card C...

Monaco Slim Card Case at Shopbop
<
>