Fisherman's Bastion & Matthias Church
The area where we have stayed in Budapest was really close to the Matthias Church and Fisherman's Bastion and for me this was the most beautiful place in the whole city. The view from those arches to the Parliament and the Danube is simply breathtaking. Really don't know what to say more than I have already told you on stories. This is one of my favourite places in the world right now. You definitely must visit Budapest and this area is the BEST! It's like a fairy tale! So beautiful that it doesn't even seem real.
Also, while you're there, you might stay at Pest Buda Bistro & Hotel or at least have dinner or lunch at their bistro. We've stayed at one of their rooftop rooms that looked like an old attic with modern furniture and design details. It was the perfect cozy place to spend these first days in Budapest as it is located in the most beautiful area from the whole city in my opinion.
The location of their restaurant was amazing and looked so chic. As you can see in the pictures I was fascinated by this place and also by their cute little bike that they use to carry the luggage from the Hotel to one of their apartments that is located only two streets away.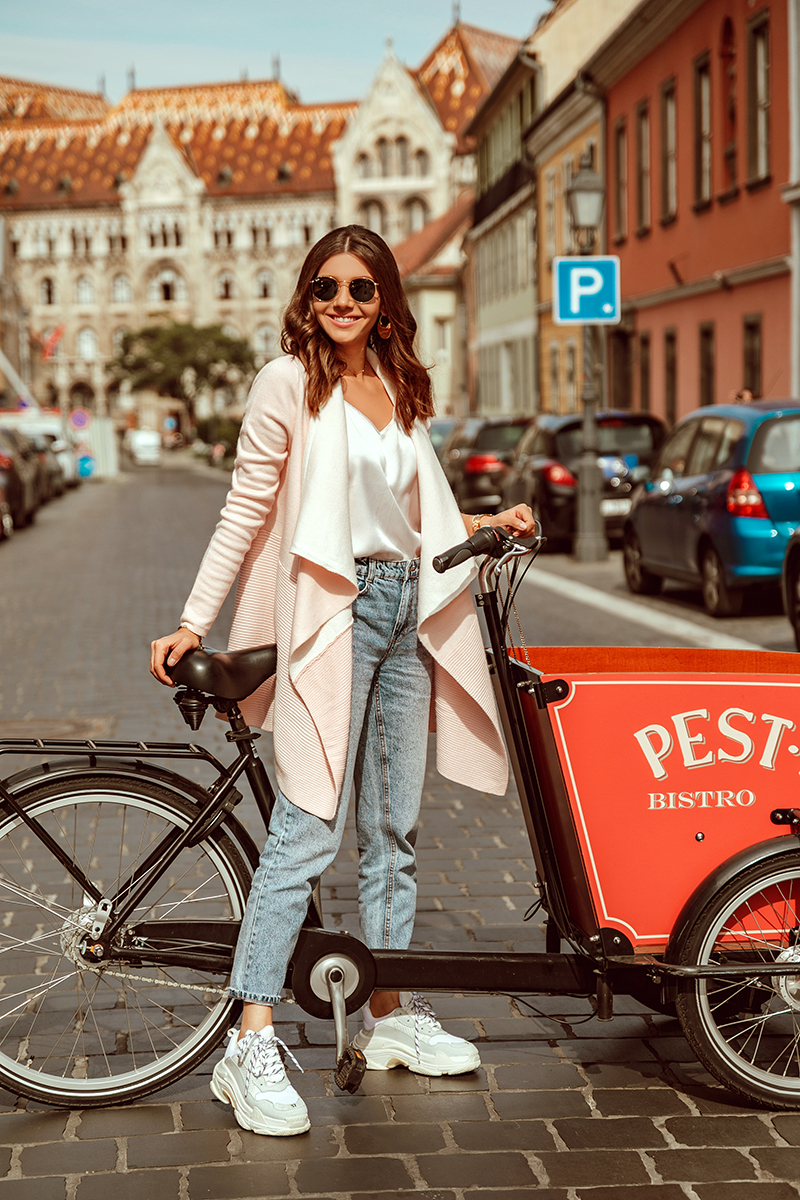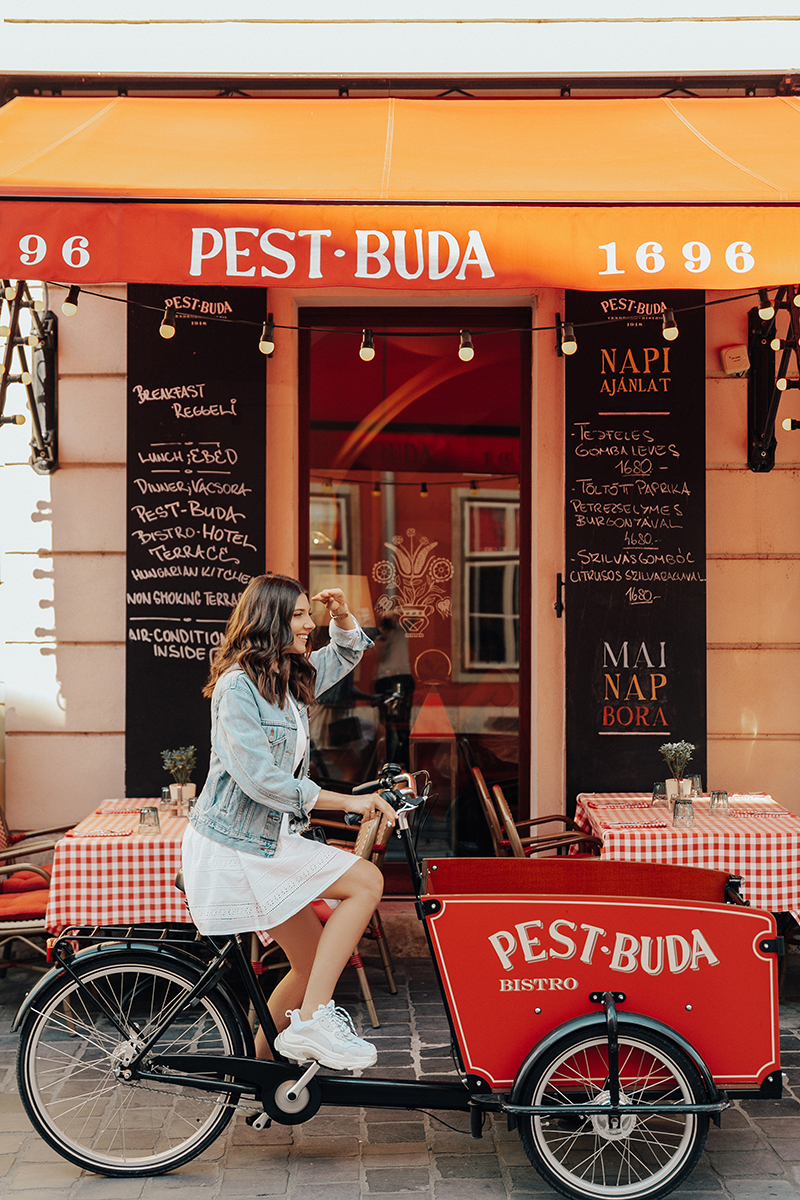 Szechenyi Thermal Baths
Budapest is well known for its thermal baths and we've had to go to one too. After we've done a bit of research we thought that Szechenyi Thermal Baths is the best choice. You can get there easily with the metro and have a relaxing day, all for yourselves. It is a great place where beautiful architecture combines with the spa & leisure activities. You have three thermal pools, massage and spa area and everyone there is super happy and seems to enjoy themselves pretty much. We've spent a whole afternoon there, just laying around, get some tan and feel the benefits of the thermal water on our skin.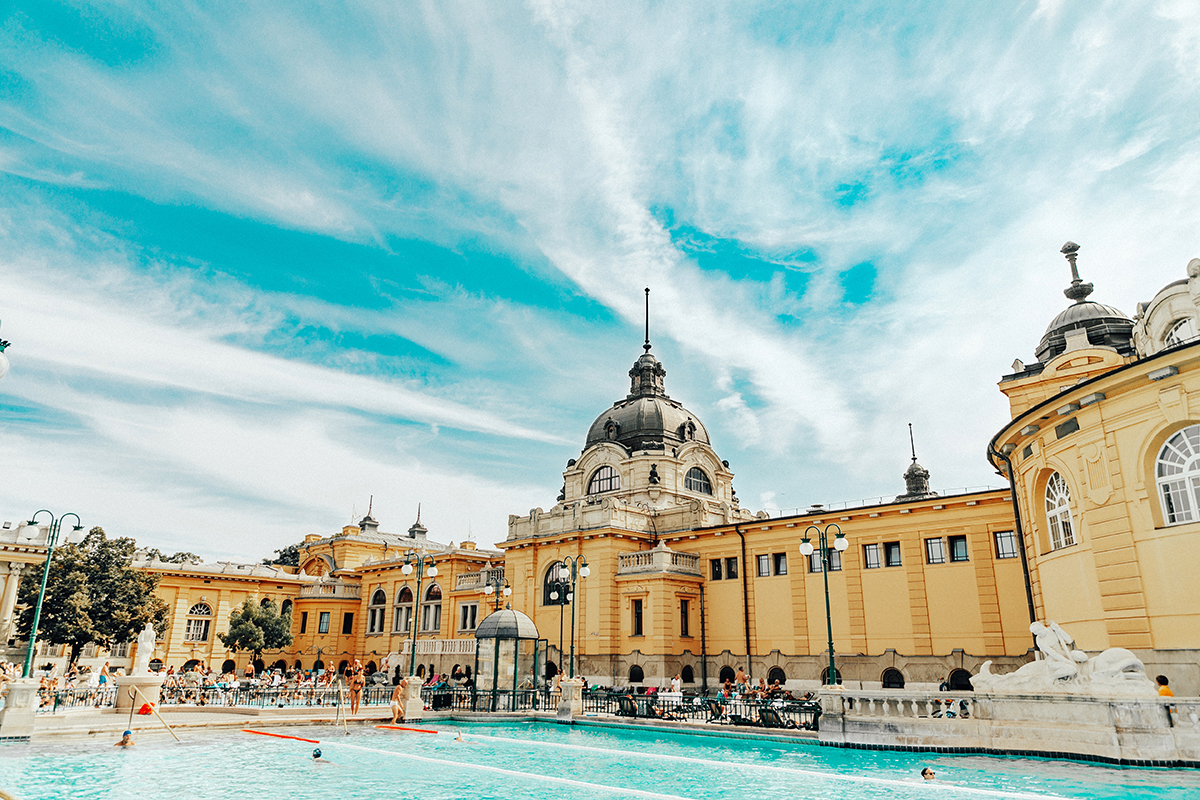 Buda Castle
Buda Castle is at a bus stop away from Fisherman's Bastion, but as I've told you, I think this area is the most beautiful and you definitely might walk from there to the Castle. The building is gorgeous, but what's even more beautiful is the view you get from there over the bridges, the Parliament and the Danube. We didn't go in because it was a gorgeous sunny day outside and we've spent it at the terrace in that courtyard.
Saint Istvan Church and the restaurants around (gulas, gulas soup and kurtoskalacs)
We went also in the Pest area of Budapest, especially because we went on a search for the best gulas in town. According to Trip Advisor, one of the bests was at Cafe Kor and we've tried both the pork and the veal gulas .I think the winner is definitely the veal. It was very good, but in that area you can find so many restaurant from different cuisines. We also loved the burger from Bamba Marha and the thai from Padthai. For a good desert we went for a kurtoskalacs with ice cream inside at Molnar's Kurtoskalacs and it was delish.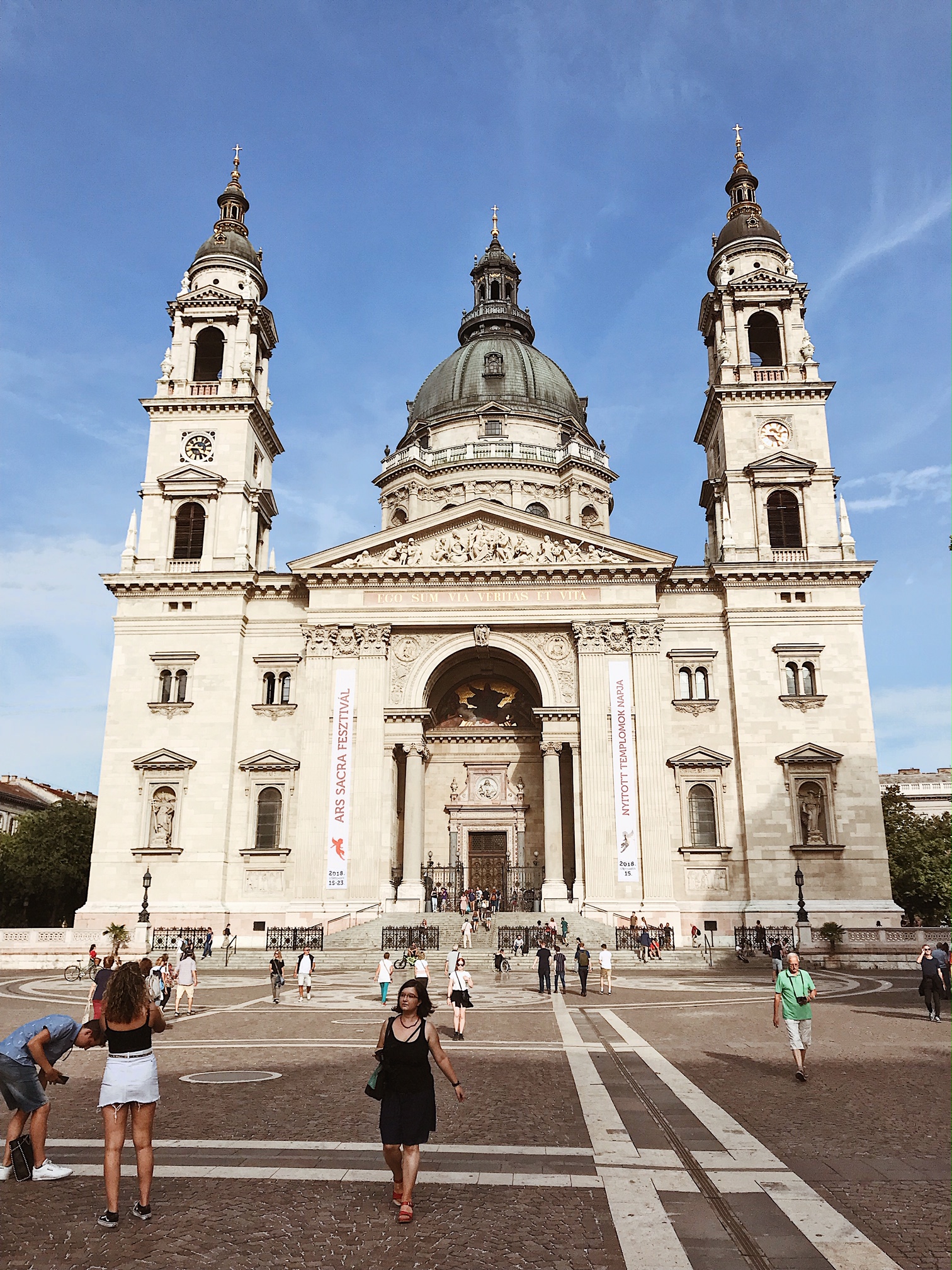 Danube boat ride to see the Parliament lit up in the evening
This is a great romantic boat ride that you cannot miss while in Budapest. You can either opt for a boat ride with dinner included, or you can have dinner before in the Pest area as we did and take only the boat ride. They will offer you also some drinks on board. The view is spectacular and it is truly amazing to pass under the beautiful bridges and see the Parliament lit up. You can choose the hour of the ride based on the sunset time from that exact season.
Chain Bridge plus restaurants with a view
The Chain Bridge is another must see place in Budapest, but not passing by with the car. You have to walk on it and also take a boat ride and observe it closely. From everywhere you look at it, it is amazing and super instagrammable. We took the most beautiful pictures at sunset with it, when the warm light gives it the perfect colour.
Also, there are plenty of restaurants near by from where you have a great view over the bridge. You can also go check the Liberty Bridge that is also beautiful.