As I've told you before the place where we've stayed the first time is the Pest Buda Bistro & Hotel. We've stayed at one of their rooftop rooms that looked like an old attic with modern furniture and design details. It was the perfect cozy place to spend these first days in Budapest as it is located in the most beautiful area from the whole city in my opinion. The room was extremely cozy and chic and it even had an vintage tub in the room. I loved everything about this hotel from the rooms, to the location and to the amazing breakfast. It is so difficult to find a place that serves different type of eggs than just scrambled and they've had one of the most delish avocado toast I've ever tasted.
The location of their restaurant was amazing and looked so chic. As you can see in the pictures I was fascinated by this place and also by their cute little bike that they use to carry the luggage from the Hotel to one of their apartments that are located only two streets away.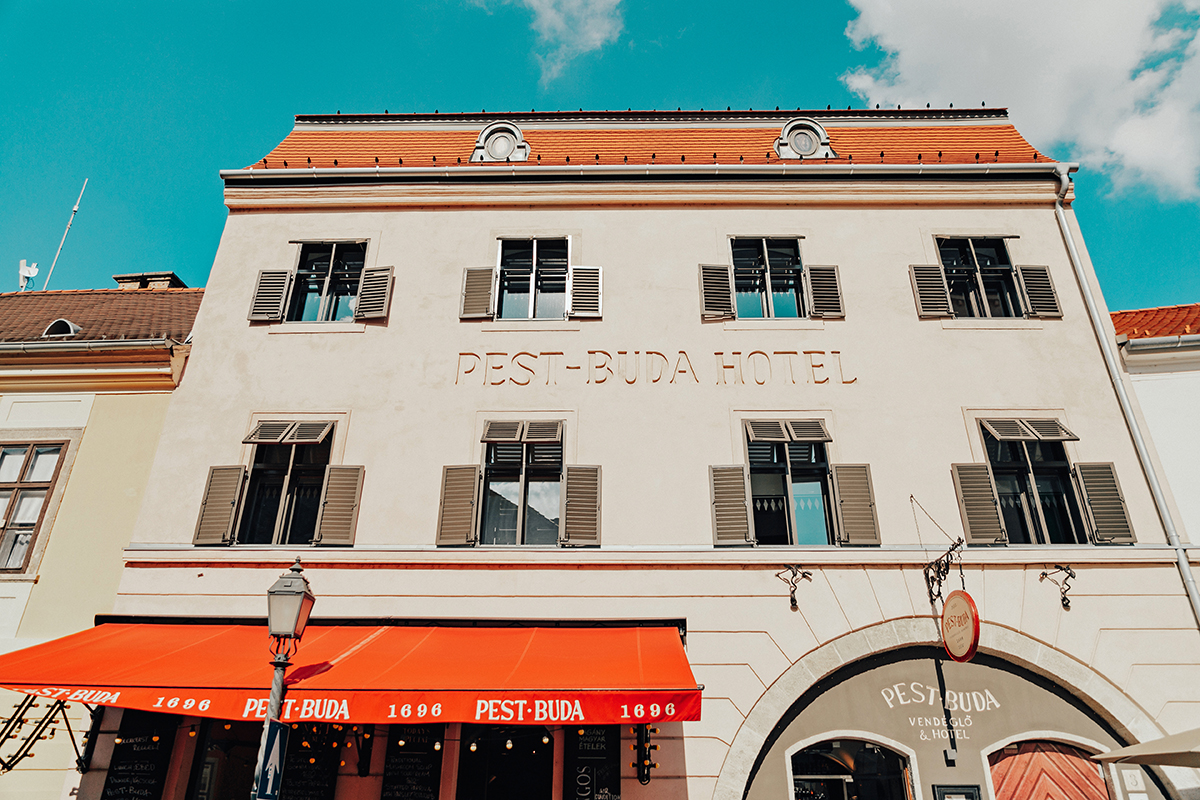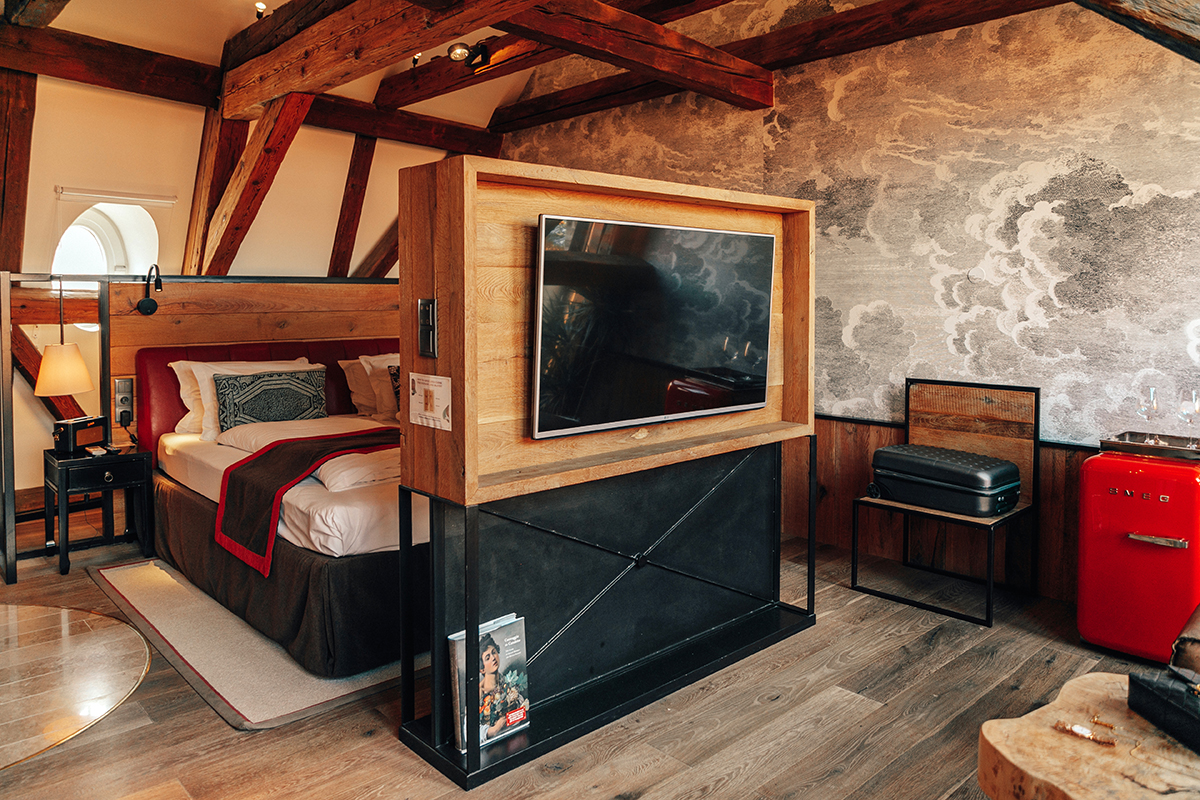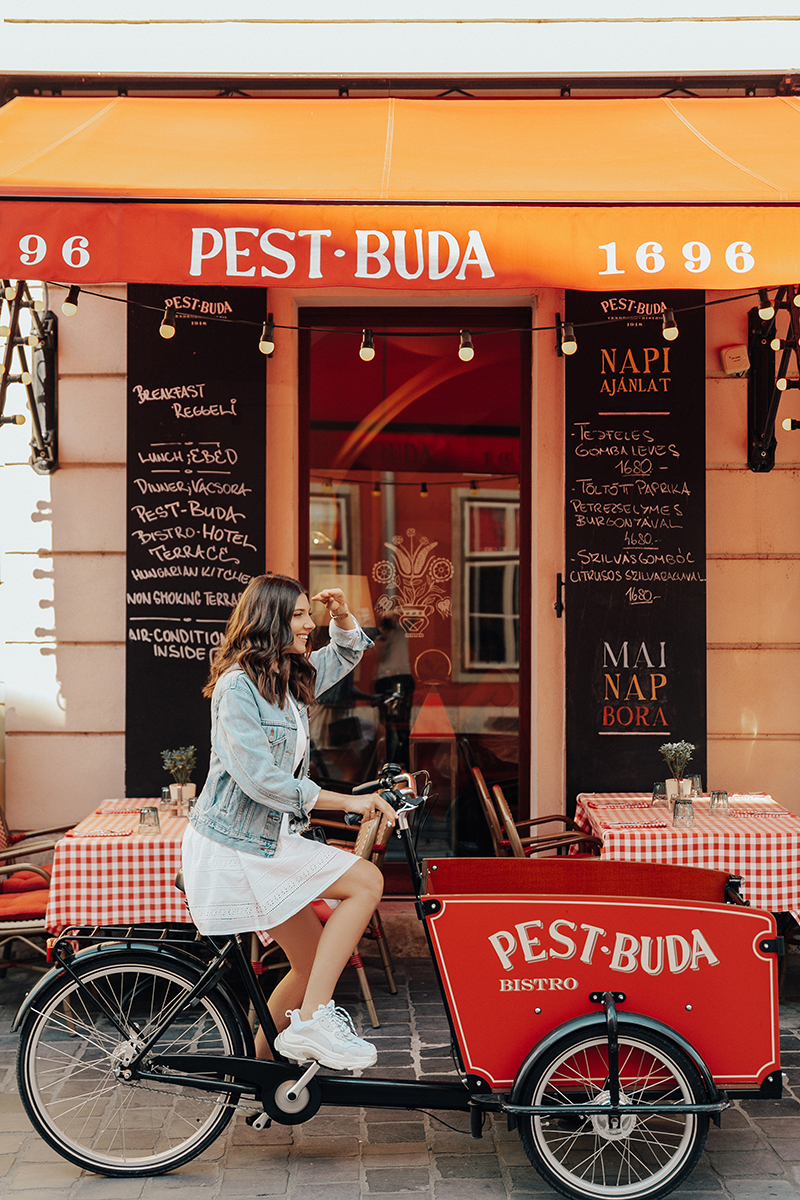 I was wearing:
Chicwish white dress
Levi's denim jacket
Jessica Buurman sneakers
Gucci belt
Thank you Pest-Buda Bistro & Hotel for an amazing stay!