When we have booked the tickets to Aruba we didn't know much about Curaçao. But as we read more reviews and saw pictures on Pinterest, we knew we had to see that beautiful island too. There are less than 120 km between the two islands, but no ferry to take you there. So we understood that we had to look up for a flight to get there. We have found the best option at Winair that was convenient for us regarding the price and our schedule. We only had time to take two pictures in the plane, and in less than half an hour we were landing in Curaçao.
The funny, but not so funny part was that I have dropped my phone in the plane and realized that only when we have passed the passport control and went to get our luggage. Luckily, the passport control crew let me back in and they've called the plane staff to ask for my phone. The have found it and returned it to me in the airport in a few minutes. I am so grateful and lucky to have met such amazing people there. Because you know that nowadays you have your whole life on a phone. The car rental reservation and details, the hotel's address and so many beautiful memories collected all along.
Then we got to the car rental and went to the city center and we were completely amazed by the beauty of this island. I cannot wait to show you some very colourful pictures we took there. Meanwhile, if you are planning to go to Aruba, you most definitely don't have to miss out on Curaçao and I truly recommend you a flight with Winair to do so.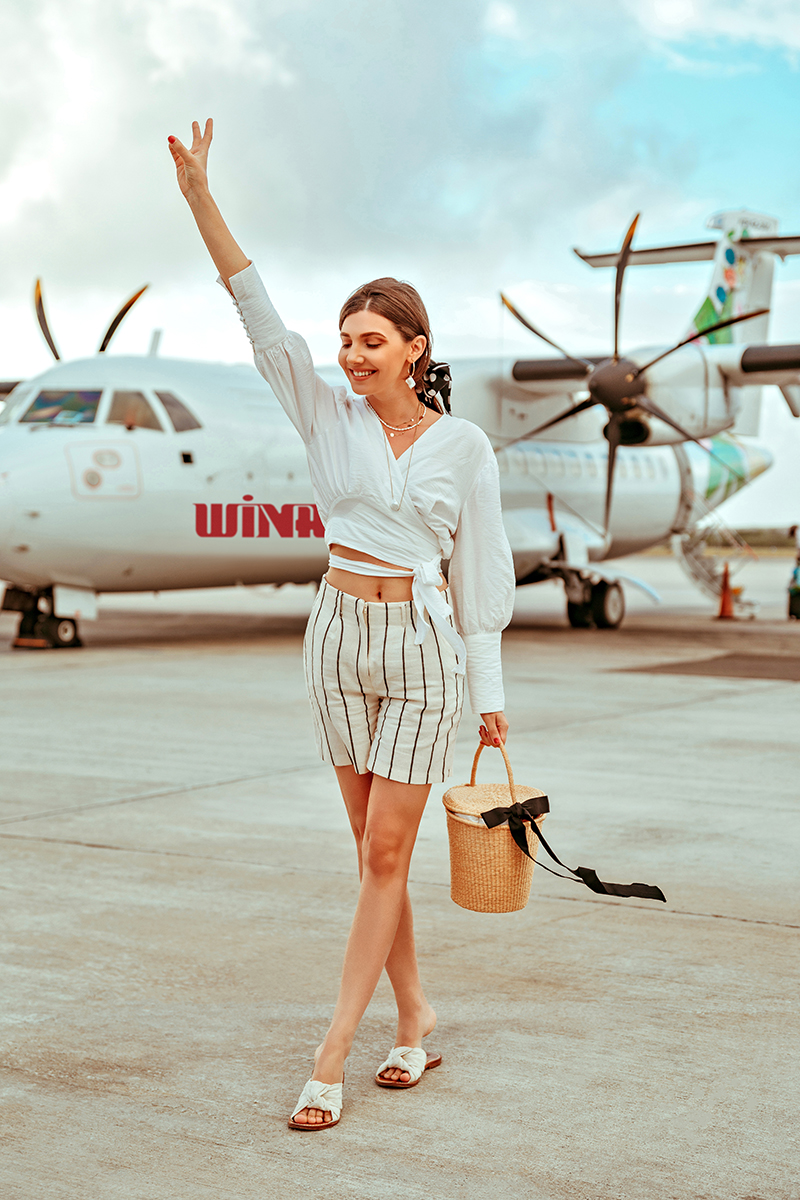 I was wearing:
Chicwish white shirt
Na-kd Fashion linen shorts
Soludos slippers from Shopbop
Sensi Studio bucket bag
Ray Ban sunnies from Shopbop