Our last days in Spain were more relaxed and we've changed a bit the location, more to the north in Xativa. We've stayed at Gomez Rooms on the first floor from where we had such a wonderful view to the mountains and the old church. Our room was very spacious, clean and the bed super comfortable. Loved the nice tiles from the hallway and our little chic bathroom. The bathroom was also the perfect place to do my make-up as it had those beauty lights on the sides of the mirror. Also, loved the interesting deco with the old doors and windows at the head of the bed. Super nice, chic place, perfect for your summer holiday.
The little town, Xativa is also beautiful with many gorgeous old streets and a castle on top of the mountains from where you have an amazing view upon the city.
There were many beautiful restaurants around the Gomez Rooms and I dressed up nice one evening to go out with this lovely dress from ClothEgo. Love the fact that it is both romantic with the sleeves and ruffles and super neat and basic with the black vest detail.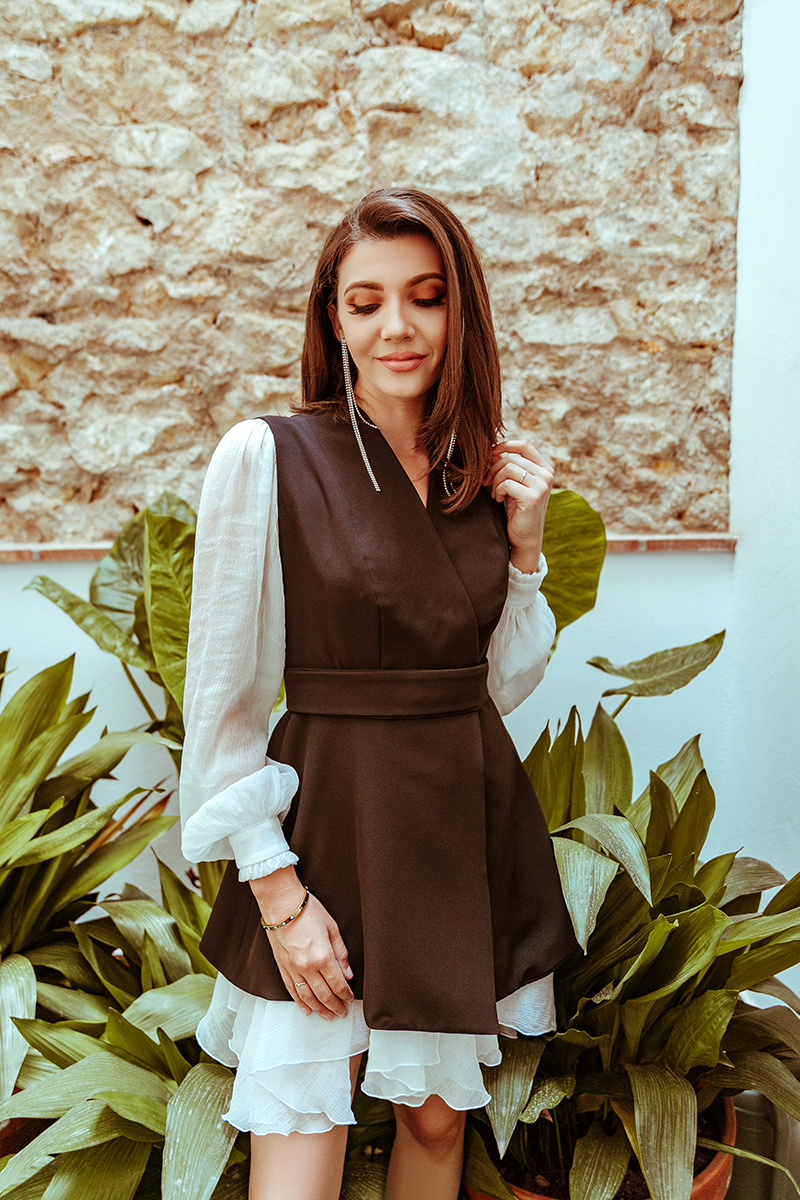 I was wearing:
ClothEgo white and black dress
Zara white sandals
Pull & Bear earrings