We went to Morocco in December last year, but January is also a perfect time to visit this amazing country. The weather is simply perfect, not cold as in Europe and not too hot like during their summer. And the best place for a holiday filled with relaxation in Taghazout Bay is Hyatt Place. The rooms are so nice and comfy, well equipped and with a great view to the pool and ocean. My favorite area is the pool area, filled with luxuriant plants and big palm trees. The sunset here is out of this world. You can enjoy drinks at the bar located near the pool and watch the sun go down and its trembling reflection the pool's water is amazing.
I also loved the breakfast time where they've had an open buffet with so many fruits, freshly squeezed juice in a big venue and with such a nice design where they have combined some big wicker panels and marble countertops, with big windows from where the sun wished you to have an amazing day.
These pictures were taken one warm evening after the some drinks at the bar and we took advantage of that beautiful light and snapped this while walking around the hotel. So, if you are in search of the perfect place to relax after the holidays, I totally recommend Hyatt Place Taghazout Bay as it is an oasis of peace. Perfect views + good food is always a winning combination.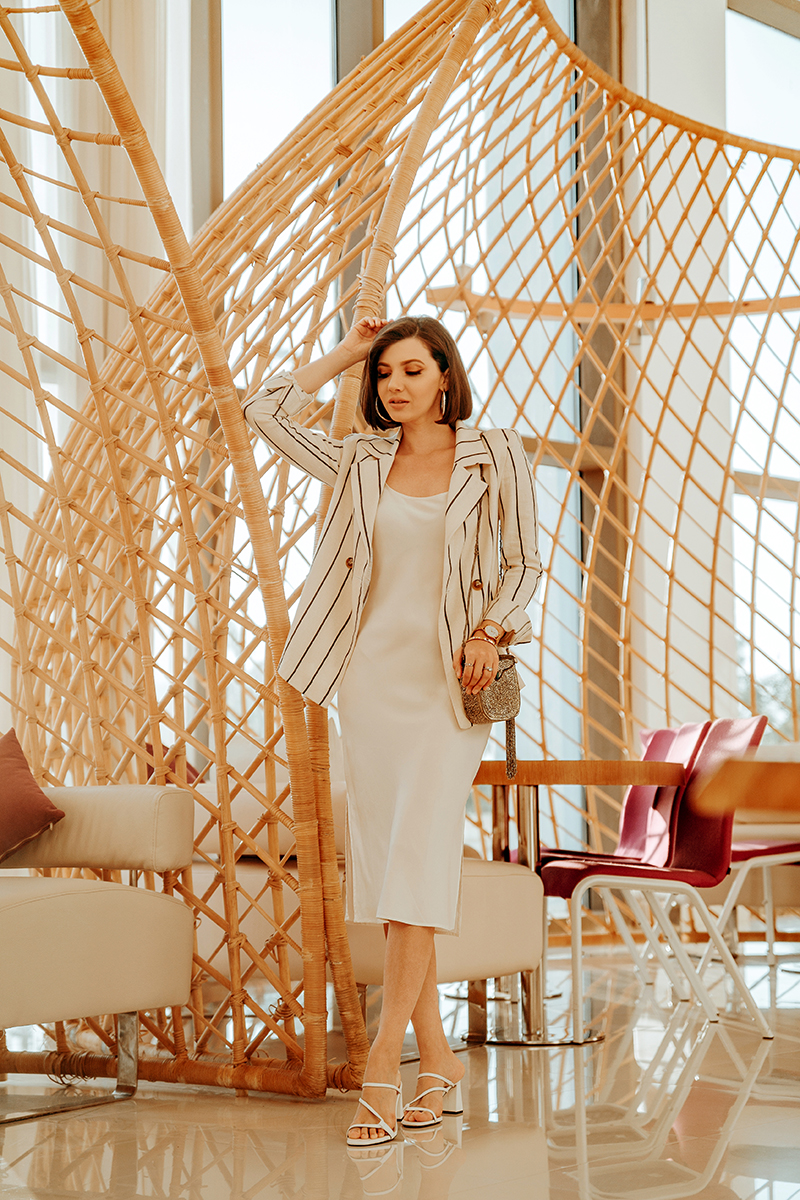 I was wearing:
Lilysilk white cami dress
NA-KD linen blazer
Zara sandals
Handmade Moroccan bag from the Marrakech Souks
Location: Hyatt Place Taghazout Bay