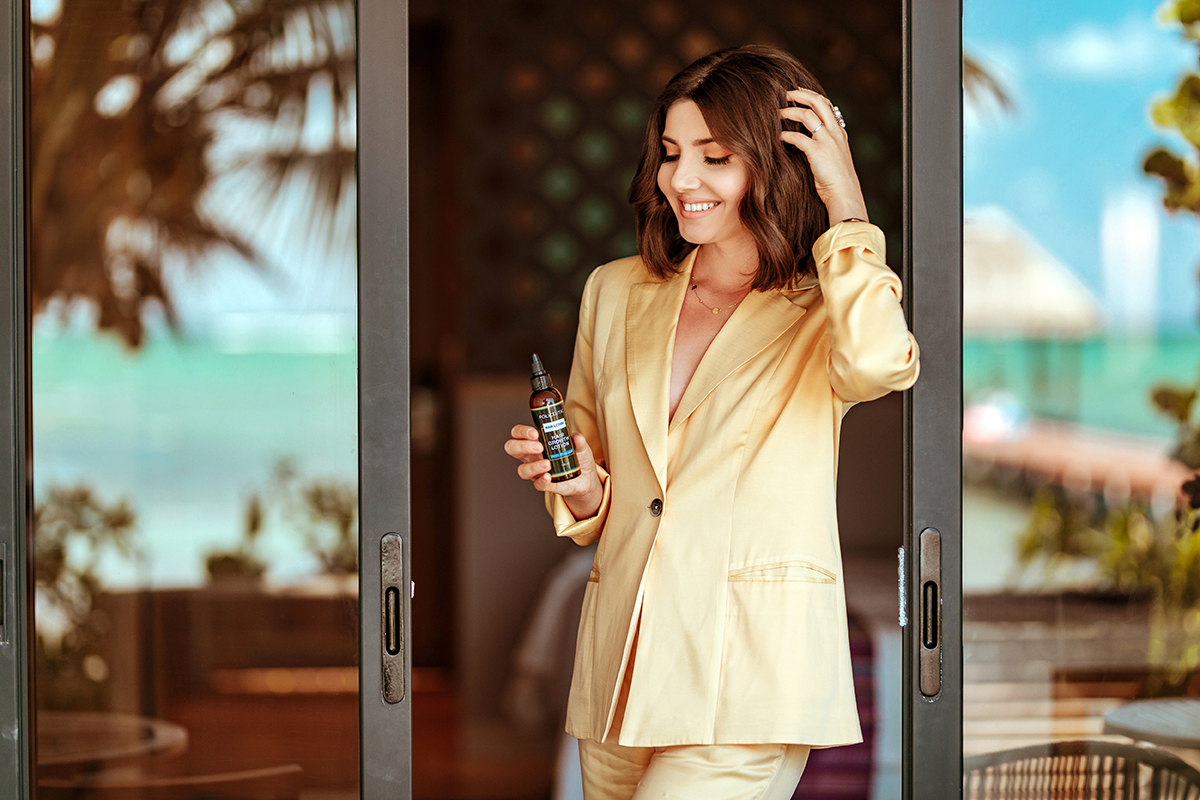 Guys, as you probably know these temperature changes affect our whole body and especially our hair. I've noticed that for about a couple of years since I've been travelling to warm destinations while in Europe it was cold and vice-versa. Also, the global warming and all of these changes make us experience more seasons in one week. Take for example this past week that was like spring at the beginning, kinda' sumerish in the middle, then winter came along with the weekend. This damages our whole system and even our hair, this is why whenever there are such changes I start loosing more hair than usual and I see no growth of new hairs.
That is the moment when I know I have to help it someway and give it a mega boost. I have been trying the Foliceutic Hair Growth products as some of you might have seen already on my instastories and during our latest trip to Mexico I've started seeing results and this is why I wanted to share the news with you guys. My hair started falling less thanks to the biotinoyl substances that help your cellular metabolism and I have also noticed the growth of hew baby hairs. I will also post some close up videos on my stories so you could see the results up close. I am so happy with these products especially because they work and also because they are so easy to use, after washing your hair and their texture is so light and watery, not oily at all and it doesn't need rinsing. I love it that it doesn't affect the texture of my hair and I can go ahead and style it right away and it will still look nice and shiny.
Check out also their brow products and their offers and you can get the full treatment for a better offer.
Kisses!
I was wearing:
Song of Style blazer via Revolve
Song of Style pants via Revolve
Location: Alea Tulum