My Holy Grail regarding hair tools is the rotating brush. For about three years, I like styling my hair with the rotating brush and recently I have ordered a new one from Babyliss Beliss Brusing 1000 that is simply amazing.
I don't go to often to the gym because after I do my hair at home I don't feel like ruining my work with a exhausting workout and also because I have many meetings throughout the day and I like to look polished every time I discuss business. Well, since I have this brush I don't have to worry about ruining my hair, because I take my Babyliss Beliss Brusing 1000 brush with me and simply run it through my hair after the gym session and it makes my hair shiny and flawless again.
This brush is the perfect tool whether you have straight or curly hair, because it gives shape and the natural bristles make the natural oils of your hair come out, smoothing it. It has 2 rotating directions, 2 different temperature settings and ions technology that prevents your hair from getting frizzy, especially during the cold season when you have to wear many sweaters, scarf or hats.
So, if you were wondering how do I make those soft curls to my hair, here's the magic tool and you can see me using it in the video below.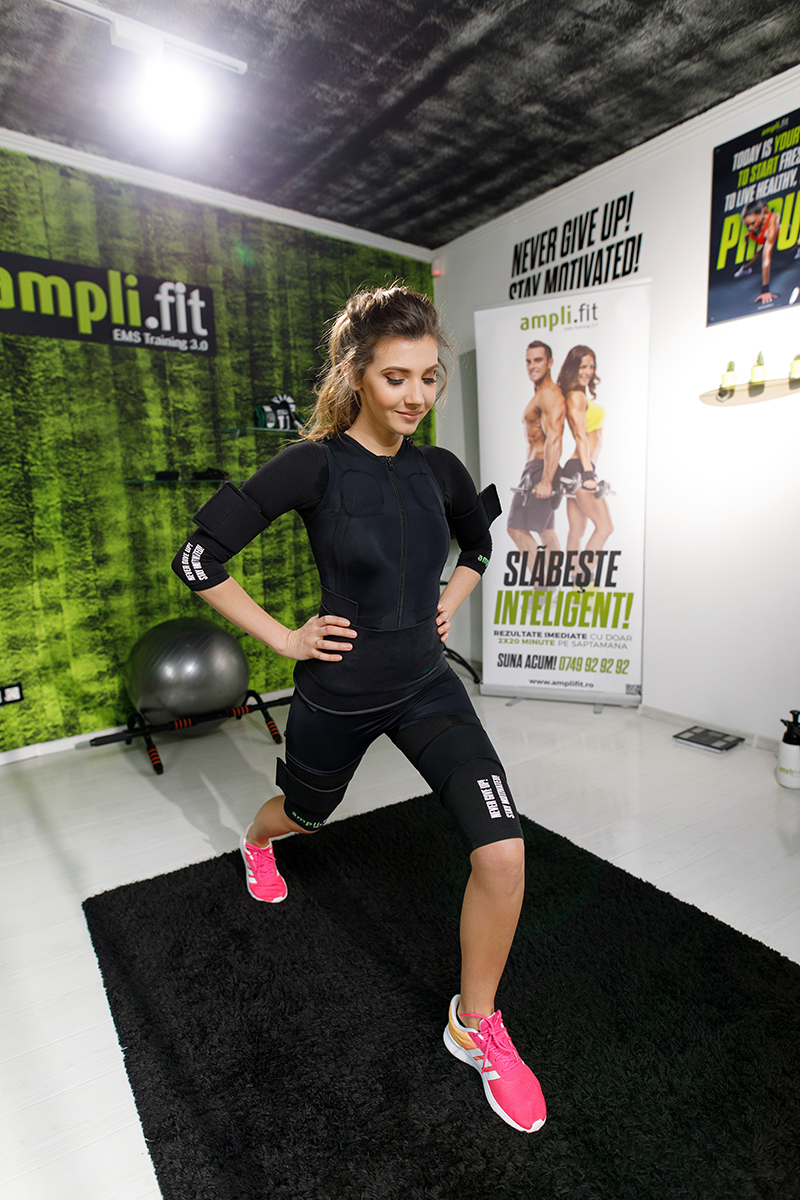 Location: Amplifit Gym Vatra Luminoasa