This is my first post from the streets of Mykonos Town and I am starting with a more atypical part of it where I have found some red doors and window blinds. The whole Mykonos is well known for it's white and blue buildings and the gorgeous fuchsia bougainvillea, but in some corners you might find some red or other splashes of colour that make these streets even more magical and special. One of my favourite evenings was when I was wearing this nude and red lace dress from Chicwish that looked amazing on the immaculate white streets.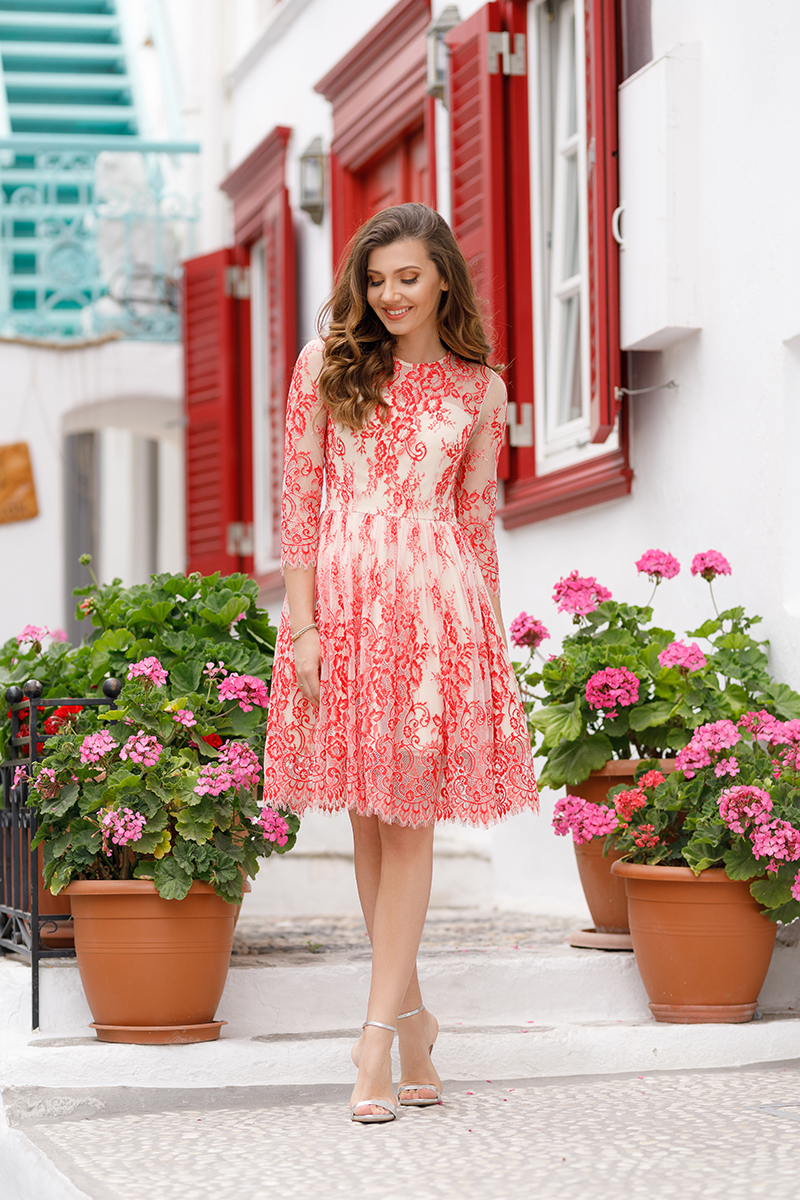 I was wearing:
Chicwish red lace dress
Steve Madden silver sandals

We had a lovely stay in Mykonos Town at Peter's Arhontiko !