We have spent one night in Athens after we came back from Mykonos and it was one of the rare rainy days in this city, but I loved it. We had some time to relax and have a 'Colloquy in Athens'. After we have checked in at the Saint George Lycabetus Hotel where our room was exquisite and with a view to the Acropolis, we went up on the 6th floor to have a better look at the amazing Athens from above and enjoy a delicious lunch with some great white wine.
'Colloquy in Athens' is the name of a wine from the Cotnari Winery with a subtle flavour of melon and white grapes, very tonic and refreshing. What was really funny was that we came with the bottle of wine from Romania and it was pretty difficult to keep it in one piece in our luggage and not to open it in Mykonos, but it was worth it.
The Cotnari Winery has a series of "Colloquia' from famous cities around the world and me and Adrian want to try them all and this way we can associate each city with a flavour of wine.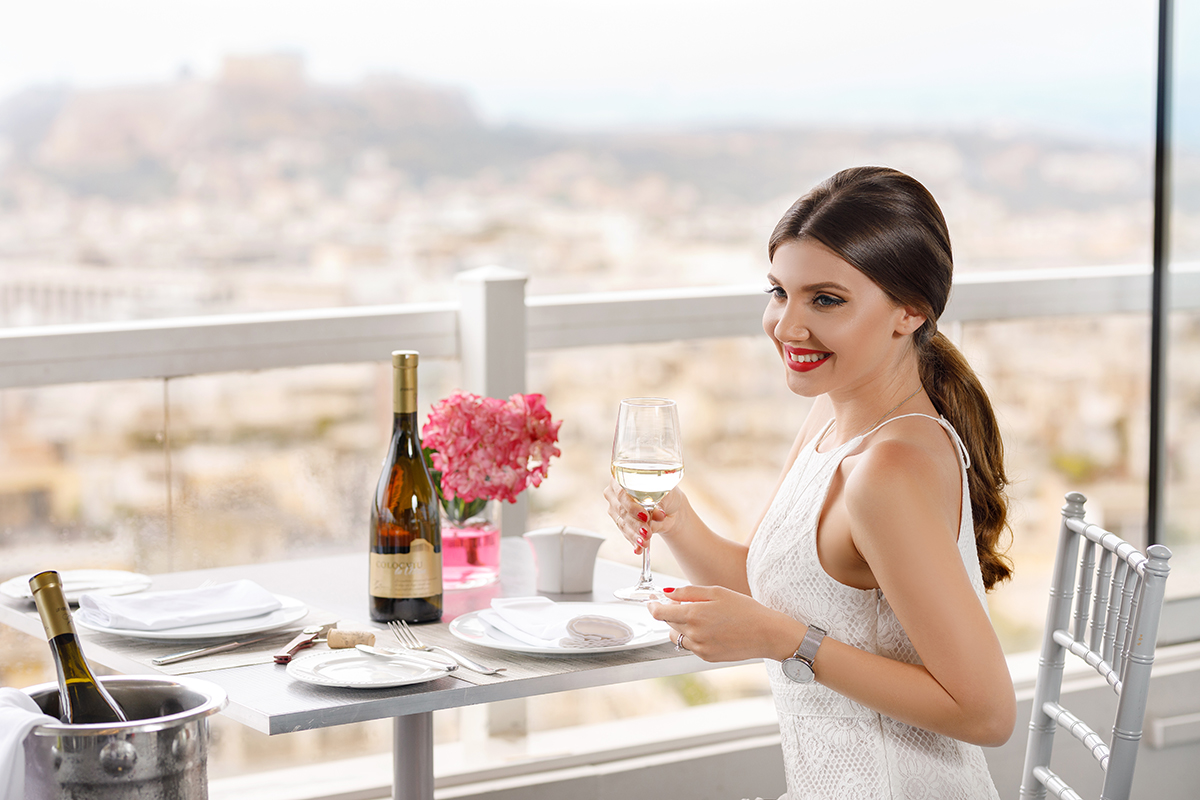 I was wearing:
Ever Pretty white lace dress (size US 04)
Anna Cori red sandals
'Colloqui in Athens' has a special offer that you should check here
Location: Saint George Lycabetus Boutique Hotel