Since everybody is getting ready for their summer holiday, I thought I had to show you two perfect summer outfits, styled with the most colourful and playful Pandora jewelry. So, this week I had transformed my terrace in a more tropical one and shot these two lively looks.
For the first one I opted for a pin-up dotted jumpsuit with a yellow scarf on my head, all topped with the summer collection from Pandora, sea starts, orchids and other sparkling charms in all shades of blue. These are perfect for a holiday by the sea or ocean with lots of pina coladas by your side.
The second one makes me think of Cuba, perhaps because of the floral printed shirt and my hair tied up. I have accessorized this look with green and pink toned Pandora jewelry, the central charm of my bracelet is just perfect, so fresh and tropical and the floating necklace with the little palm tree, fish and sea shell make me even more excited about our next summer trip.
Dive in the bluest waters and enjoy a tropical summer, go and create memories and wear the newest summer colection from Pandora! #DOPANDORA #DOstyle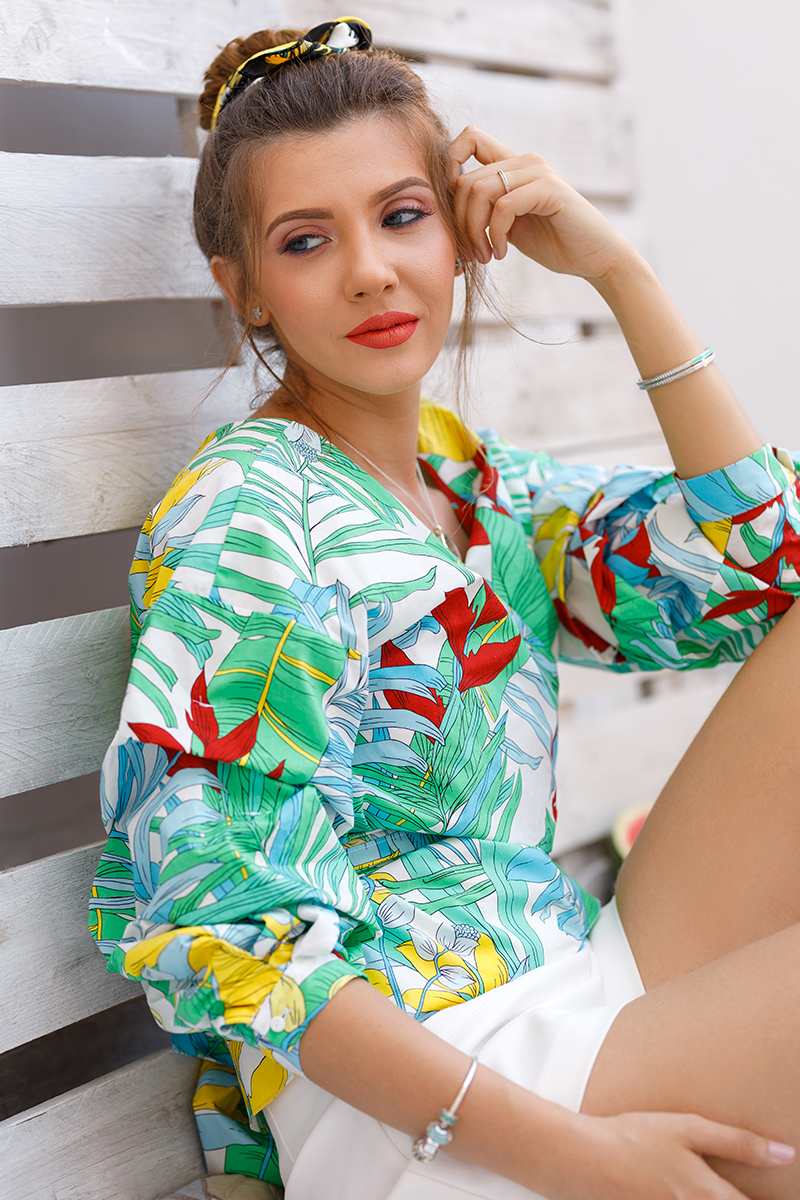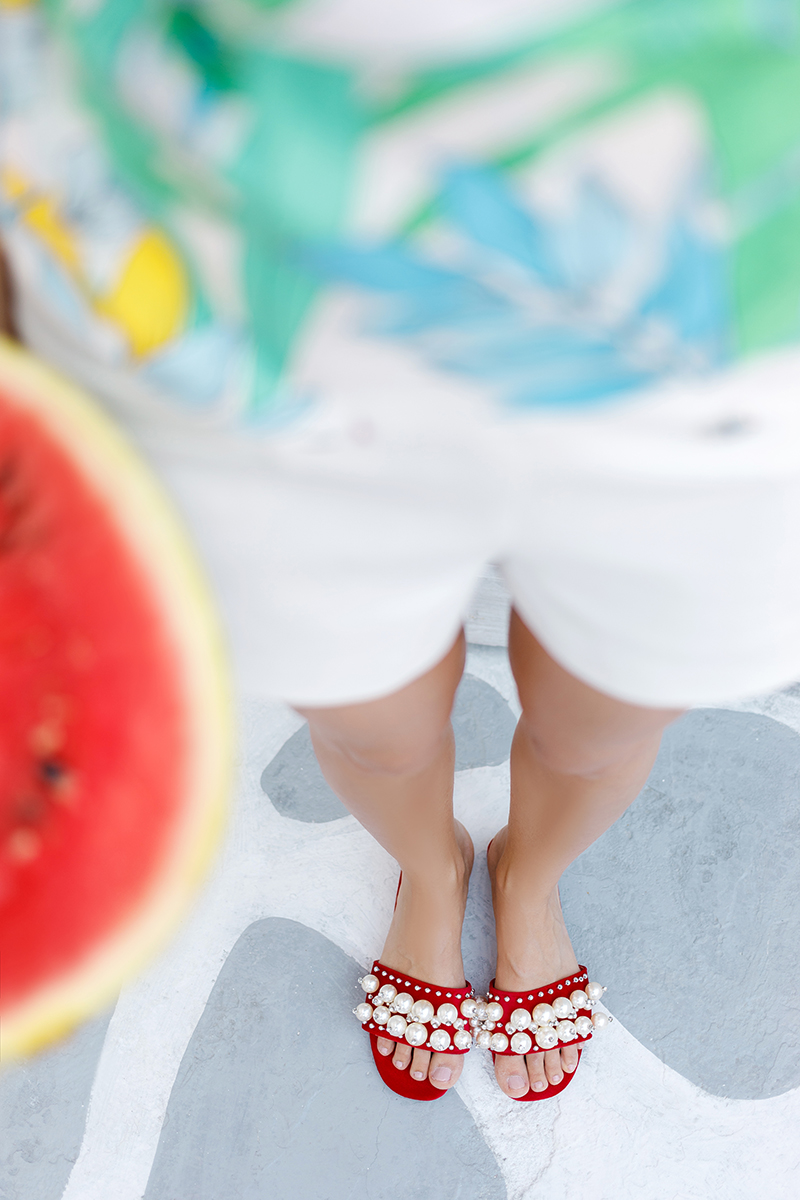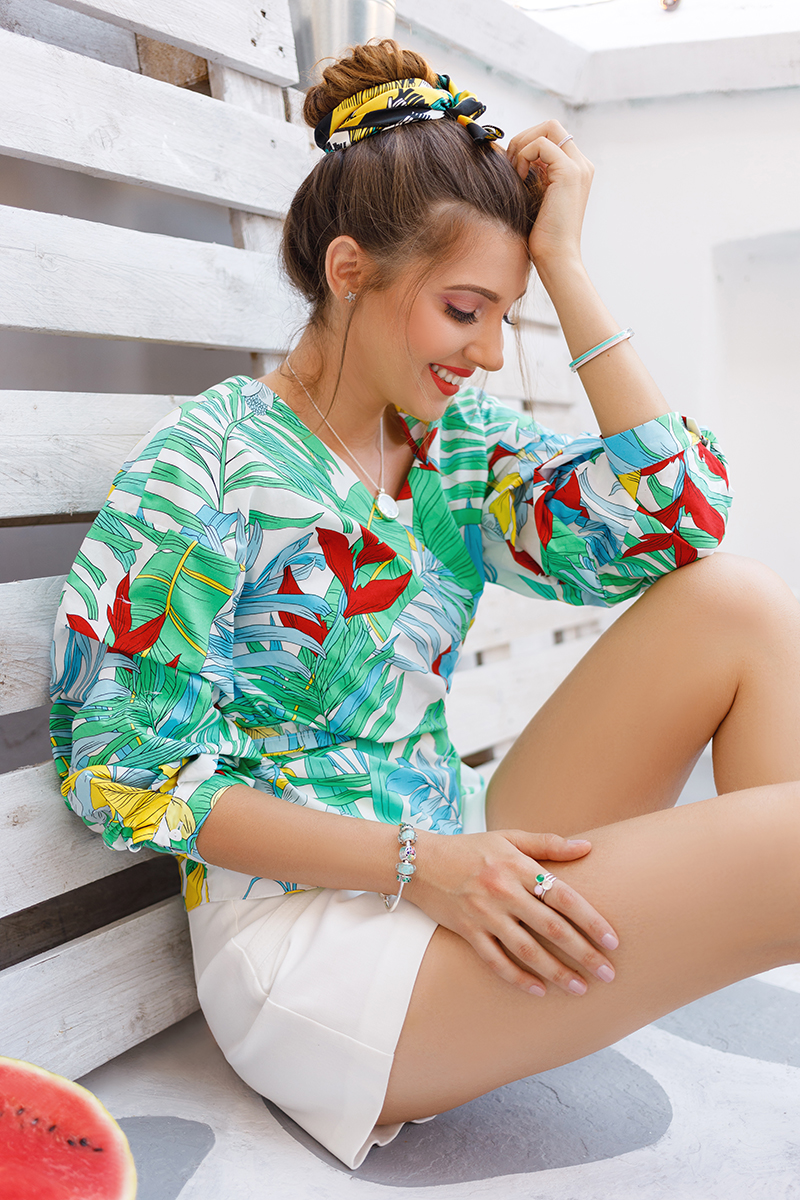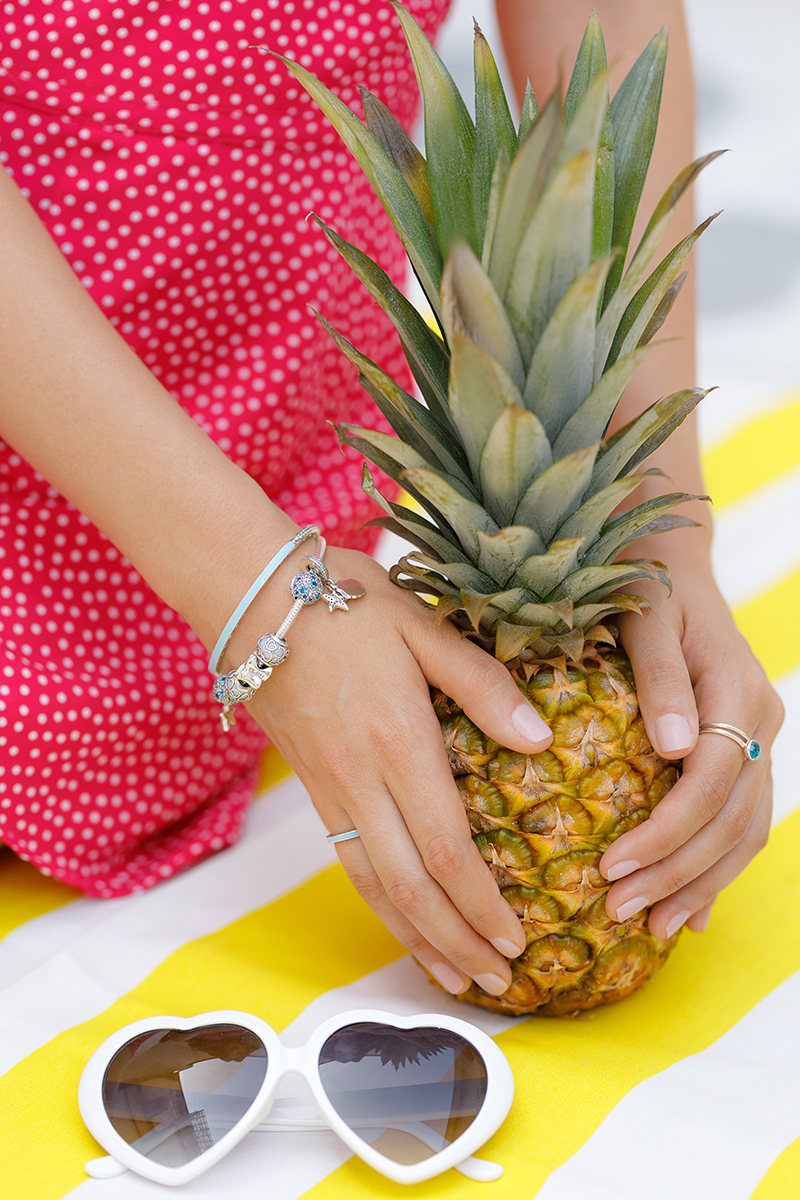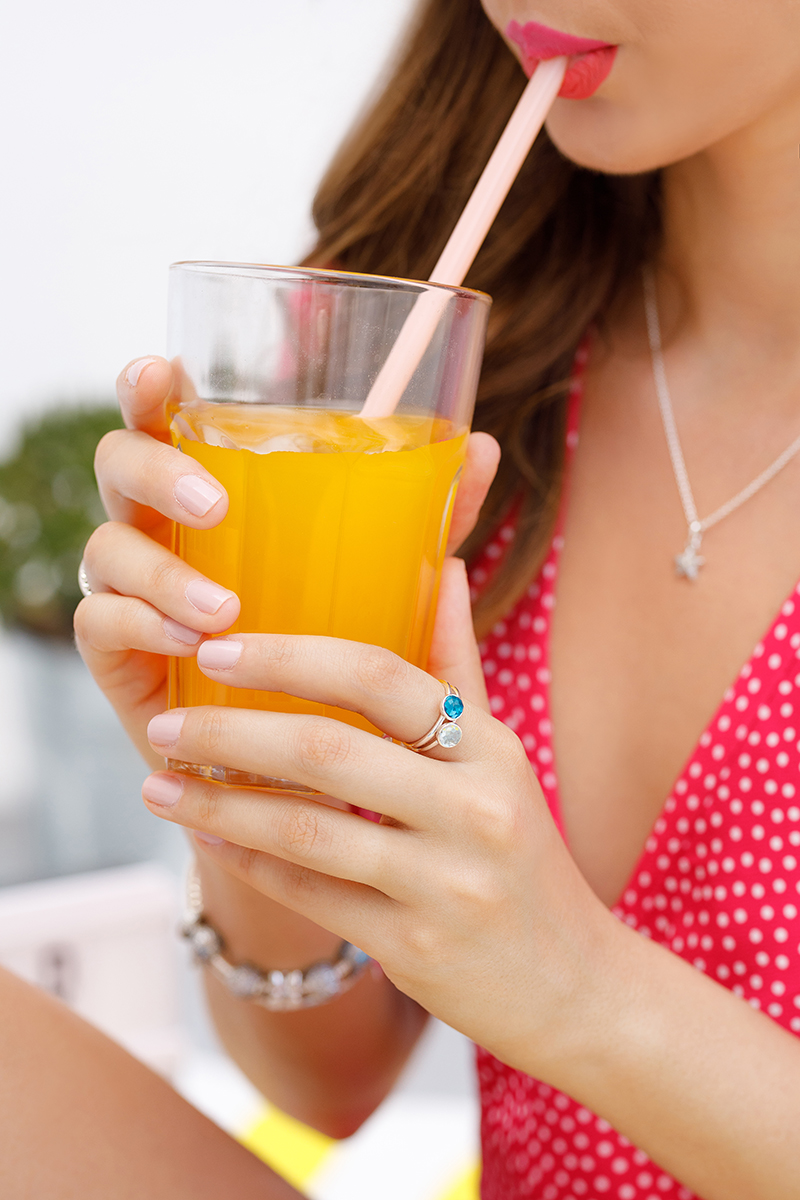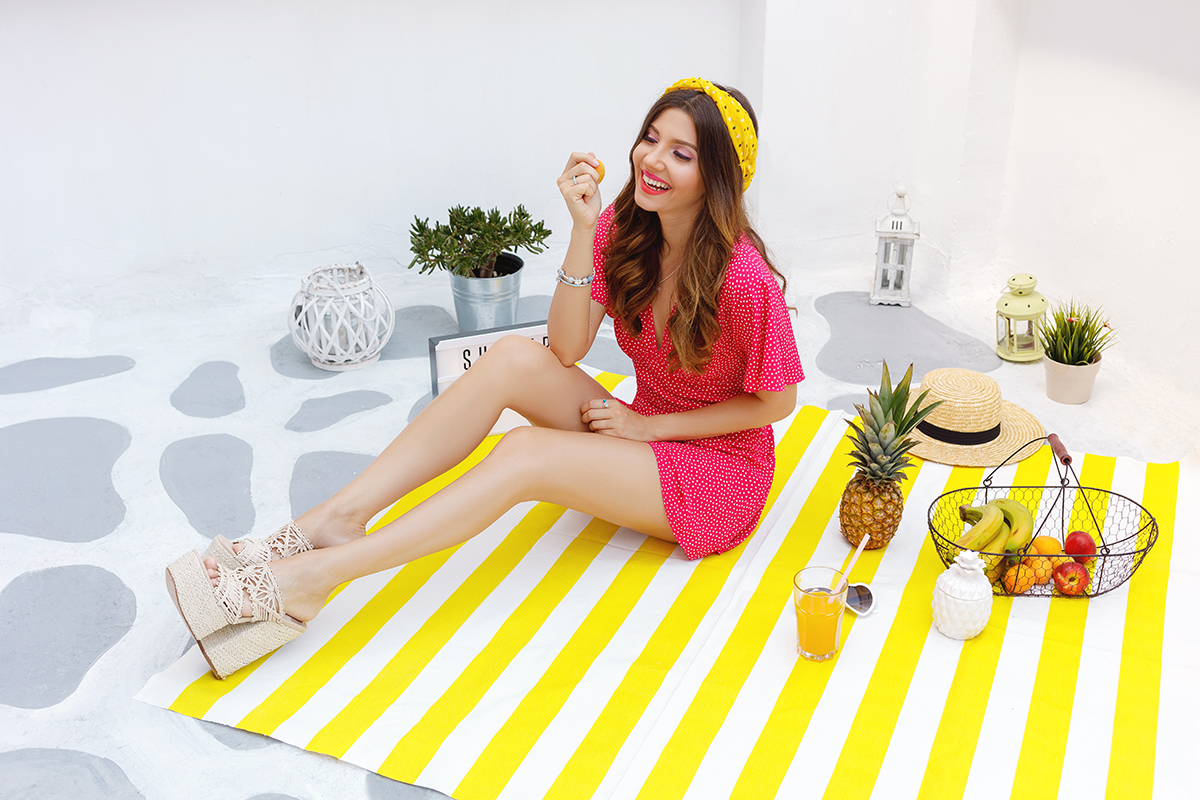 I was wearing:
Ist look:
Zara Jumpsuit
Orsay scarf
Paloma Barcelo platforms
Pandora jewelry from the summer collection '17 <3
IInd look:
Zara tropical shirt
Shein green and yellow scarf
Zara white sorts from Kurtmann.ro
Jessica Buurman pearled velvet slippers
Pandora jewelry from the summer collection '17 <3