Now here are some real Black Friday offers! Check Shopbop starting today till the 26th of November and you can get all the hi-end items that you've always wished for with super big discounts. Apart from their usual sale section you can get a discount of up to 70% on sale items and up to 30% on full priced items . Also you can get 20% off on orders over 200$, 25% off on orders over 500% and 30% off on orders over 800$ with the code 'MORE17'.
And since Christmas is on everyone's lips at the moment, I took advantage of these great sales and bought some inspired gifts for my friends and family.
Enjoy shopping and till then I want to show you these pics I took in Monaco especially to tell you about Black Friday offers. I wore my favourite red boots from Trademark that I got from Shopbop that you have probably seen already if you check my Instastories. They are so amazing that I never want to take off. A pair of red boots is absolutely necessary this season and here are more that you can score at the special sale I talked to you about earlier. I wore my boots with a black tulle skirt made by Oana Nutu, with his checked blazer to get that oversized shoulder look and my Marc Jacobs snapshot bag that you can also find on Shopbop. Hope you enjoy this look post and take advantage of these super sales!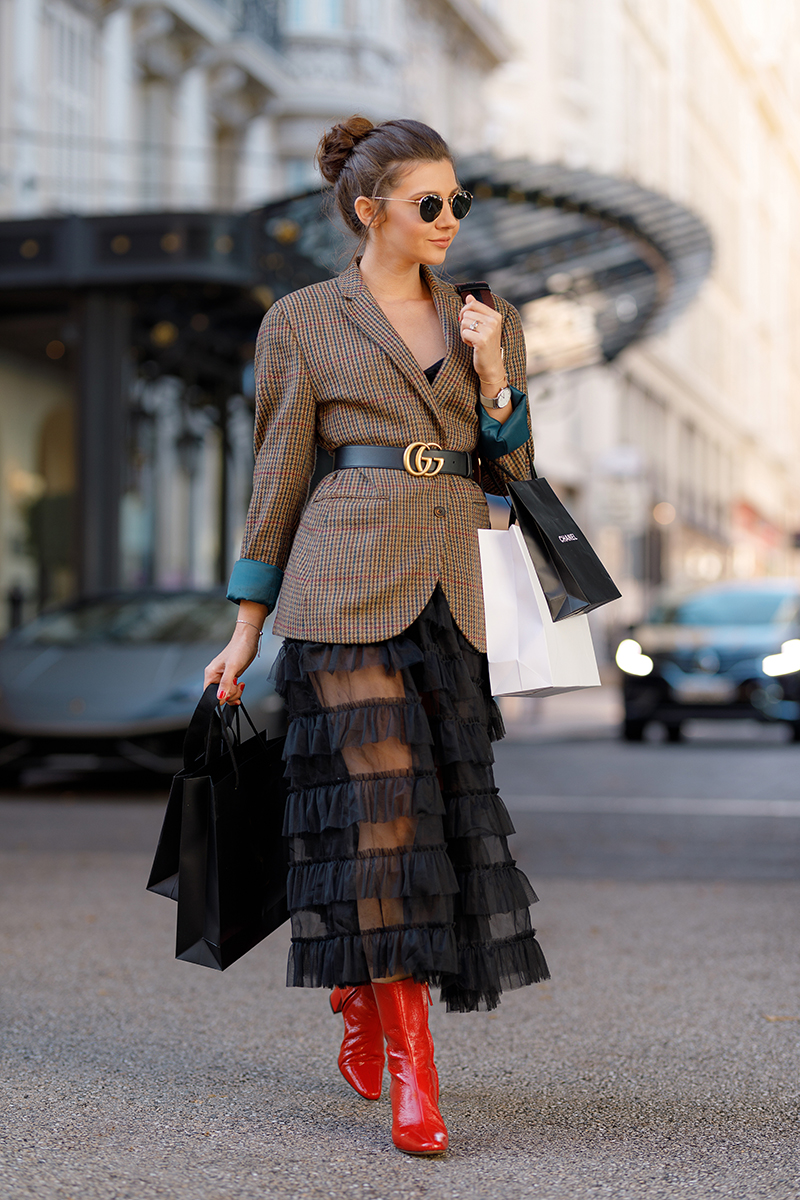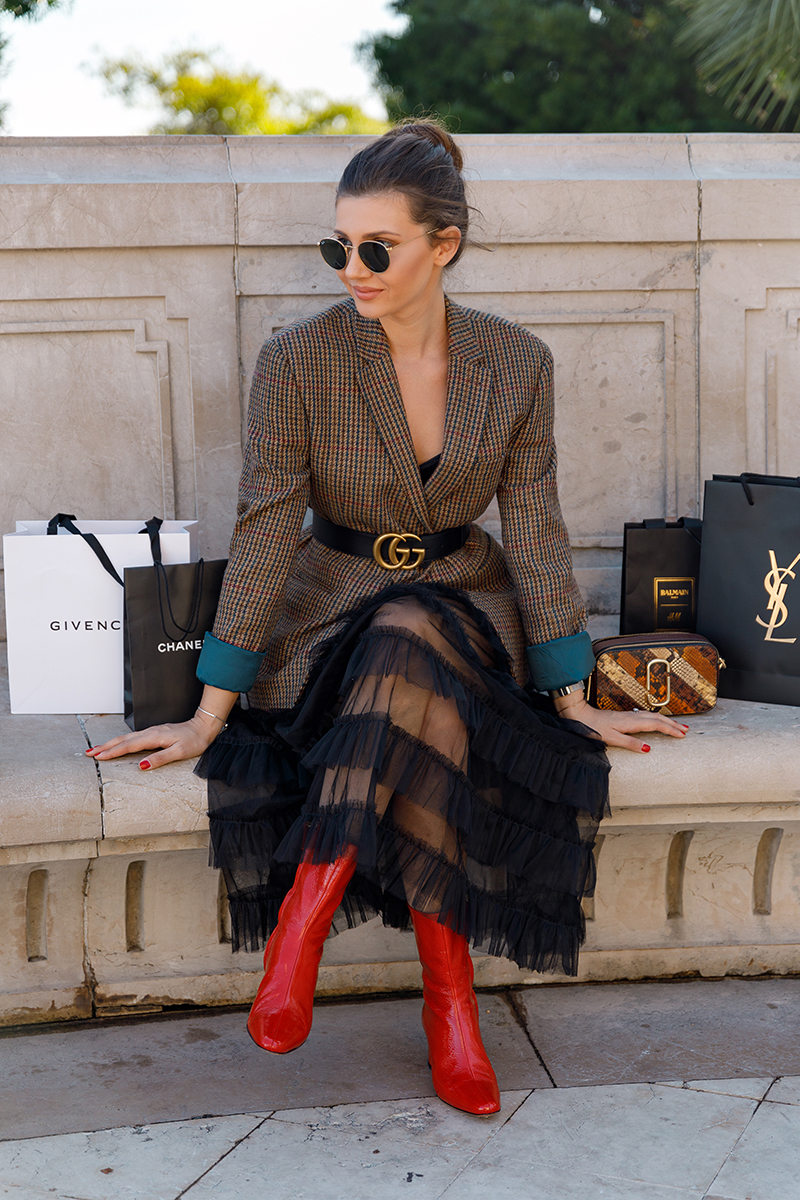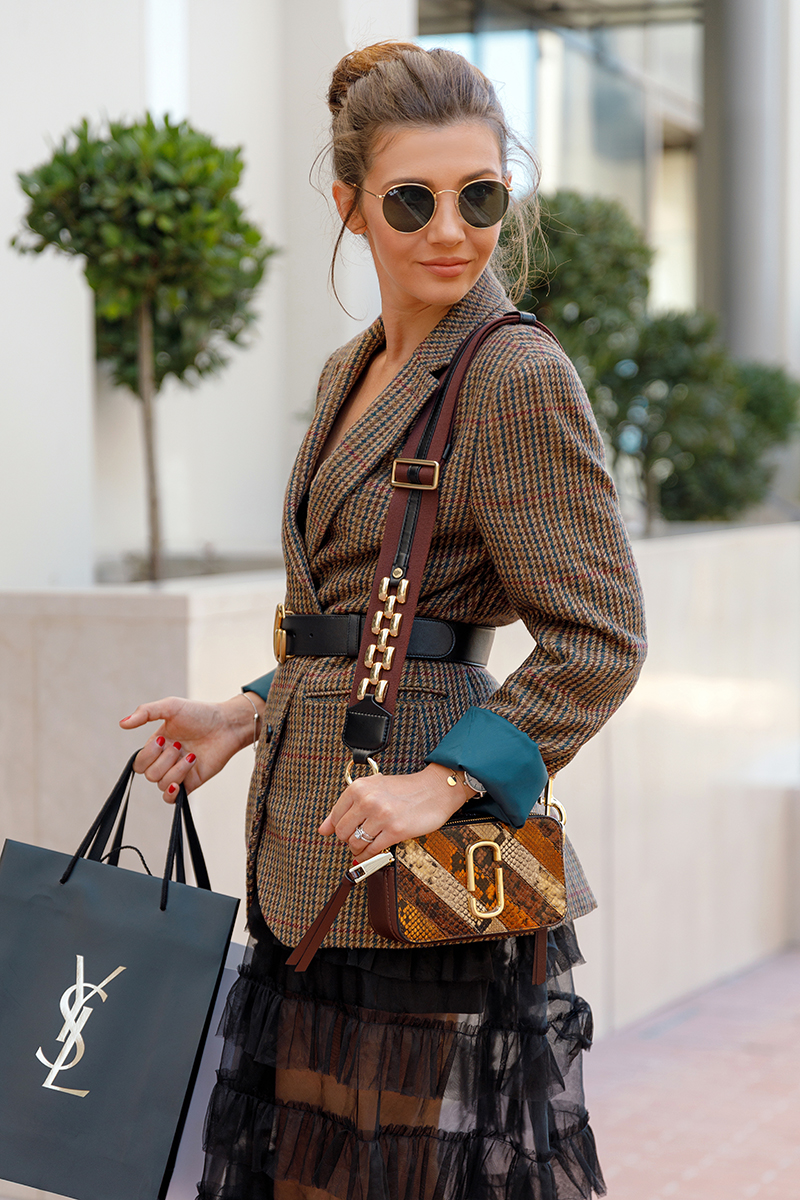 I was wearing:
Primark men blazer
Gucci belt
Oana Nutu tulle skirt
Trademark red patent boots from Shopbop
Rayban sunnies that you can also find on Shopbop
Marc Jacobs snapshot bag from Shopbop
[Shopbop]