I am sharing with you today two chic outfits, perfect for this jolly period, accessorized with the finest jewelry and watches from Paul Hewitt. I have created this post especially to show you the lovely atmosphere from Mallorca in two of my favourite places there, Soller and Valldemossa. These places have completely stolen my heart and who knew that late fall can be so beautiful there, too. All of the people of the island told us that we wouldn't find rusty trees, because this is the always green island, but lucky us, we started to explore and found these gems.
Since the holidays are approaching and  I am always searching for the perfect gift for my friends and family, I thought that a watch and some matchy bracelets would be the perfect timeless gift. I am showing you today two of my favourites options from Paul Hewitt worn with two cozy, but chic outfits.
The first look is so feminine, but as I've said cozy and easy to wear everyday and I wore a sweater dress with over the knee boots and beautifully accessorized everything with a burgundy suede strap Paul Hewitt watch matched with a cute burgundy anchor bracelet. Loved to play with leather and suede textures and the rose gold touches made my wrist look super fancy.
My second outfit proposal is a more casual one with camel sweater, white jeans and suede beige booties matched with a black dial and mesh rose gold bracelet watch and a satin strap anchor bracelet, both from Paul Hewitt. I chose a really simple look, perfect for chilly evening walks and accessorized it with special jewelry to make it stand out.
Enjoy this lovely period and let me know which watch would you keep for yourself and which one would you offer to a friend. Have an amazing day, lovelies!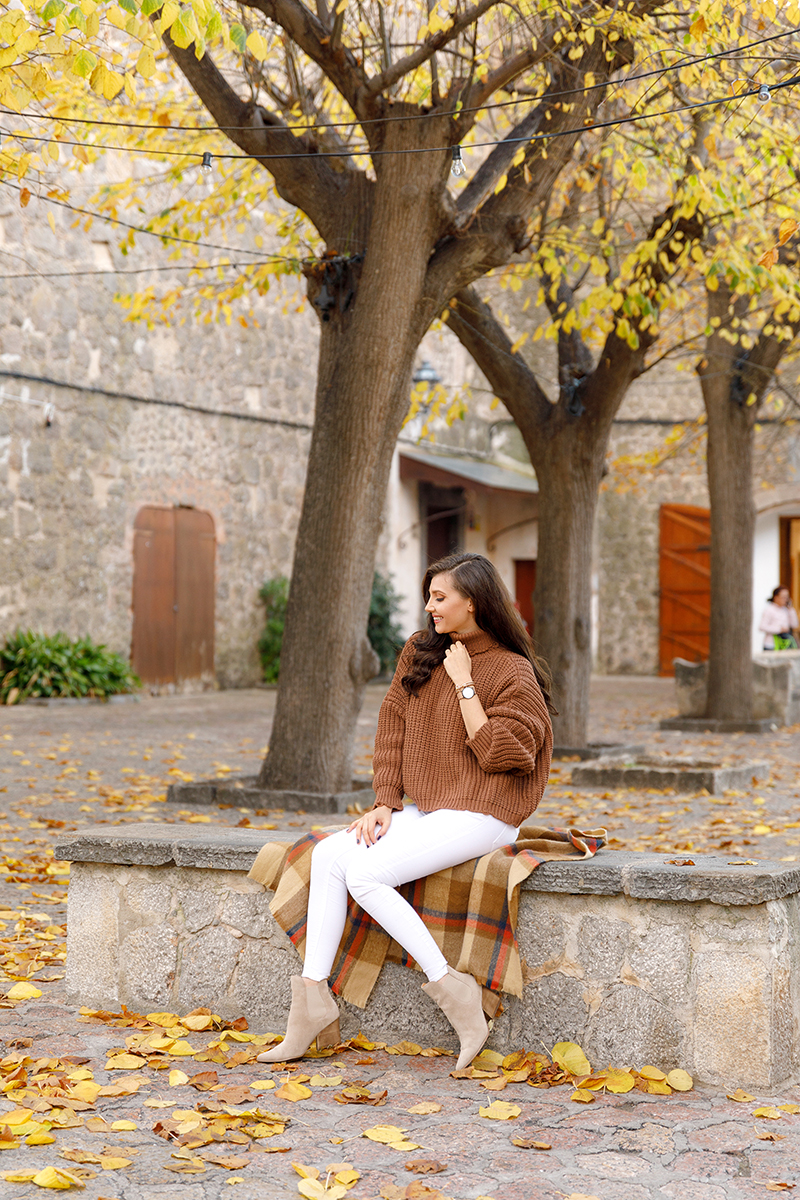 I was wearing:
Ist look:
Stefanel sweater dress
Asos grey beret
Jessica Buurman grey over the knee boots
Jessica Buurman bag
Paul Hewitt burgundy strap watch
Paul Hewitt burgundy anchor bracelet
IInd look:
Chciwish camel sweater
Asos white jeans
Kendall and Kylie beige booties from Shopbop
Paul Hewitt black and rose gold watch
Paul Hewitt beige satin anchor bracelet