As I am approaching the big 30s more and more, I really start to feel some changes and differences to my body. Changes that I accept because there's nothing wrong with getting older and experience life, but that are a bit difficult to embrace. I have always been that skinny girl that would eat tons of food and never get past 45/46 kilos. Well that changes fast after 26 and I started to get the body shape of a woman with curves and everything. The most difficult part was to accept was my tummy fat and not being able to eat as much. I am still not fully convinced that I have to start working out, but I get some help in order for my clothes to fit the same.
My secret is the Laura Baldini Body Shape line that allows me to wear that tight dress and still walk out the door with confidence. This body shaping lingerie helps me hide my excess fat and smooths out even the lines you can see from the underwear, this way all clothes fit me better, especially tight ones.
I know that many of you face these problems daily and that it can get pretty depressing that your favourite pair of jeans don't fit you anymore. But you really have to embrace your body with all of its changes, because this part of our evolution as women. Our bodies change and there's nothing wrong with it. Simply use this Body Shape line from Laura Baldini and I assure you that you will feel better about yourself dressing up in the morning when you see how amazingly your jeans fit or in the evening when that classy little black dress fits you like a glove for a romantic date with your hubby. These are those little helpers or tricks that every women should know about and never get discouraged about your body changing and evolving. It's the natural course of life and it is beautiful!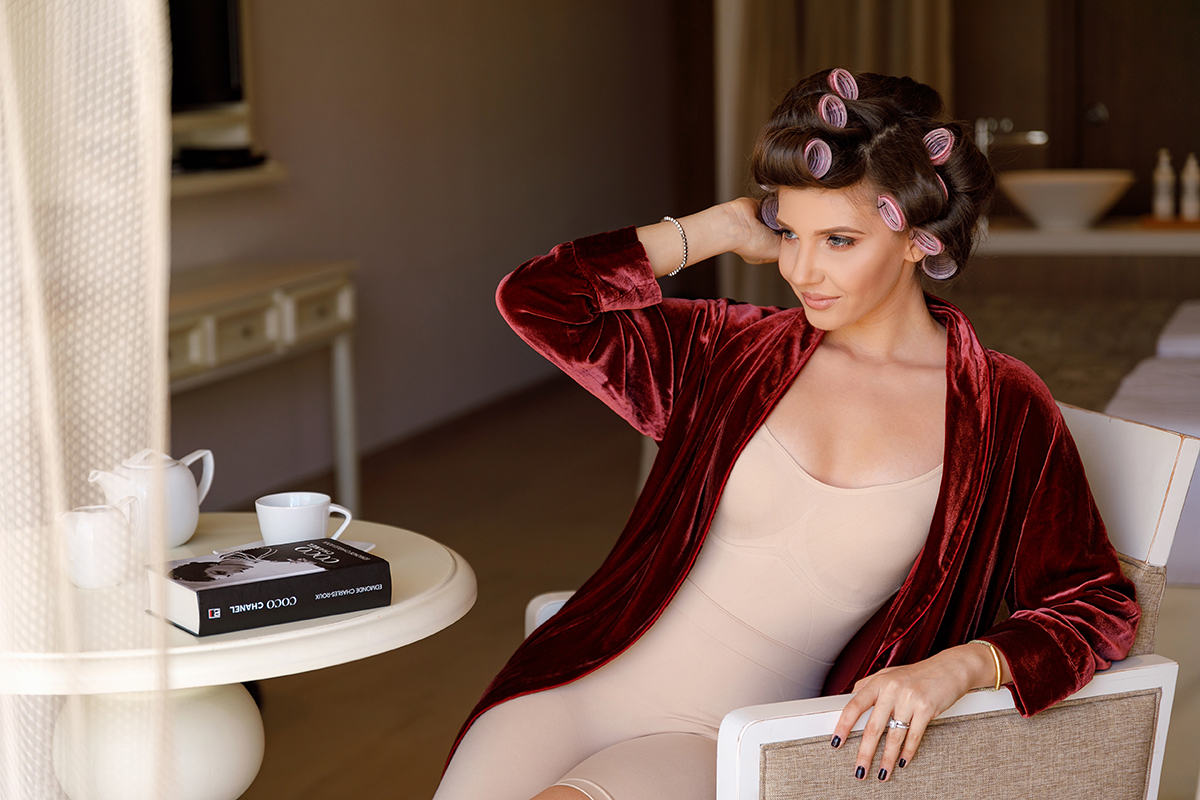 I was wearing:
Laura Baldini Body Shape top
Laura Baldini Body Shape bottoms
Location: King Jason Paphos