Always luxuriant and comfortable, indoor or outdoor, that's a good pyjama suit in a dark red colour. If you also ad a silky, rich velvet material it's definitely a win. I have found this amazing two piece on LilySilk and had to order it immediately. The cut is amazing and the most important thing is the fabric that feels heavenly touching the skin and gives you that relaxed laid back look and also well put together.
If you also like this suit or any other item from the LilySilk Women's Clothing category, make sure to use the code 'larisacostea'for a 16% discount.
In case you were wondering the pictures were taken in the center of Paphos in Cyprus where the light looked amazing thanks to the white marbled floors.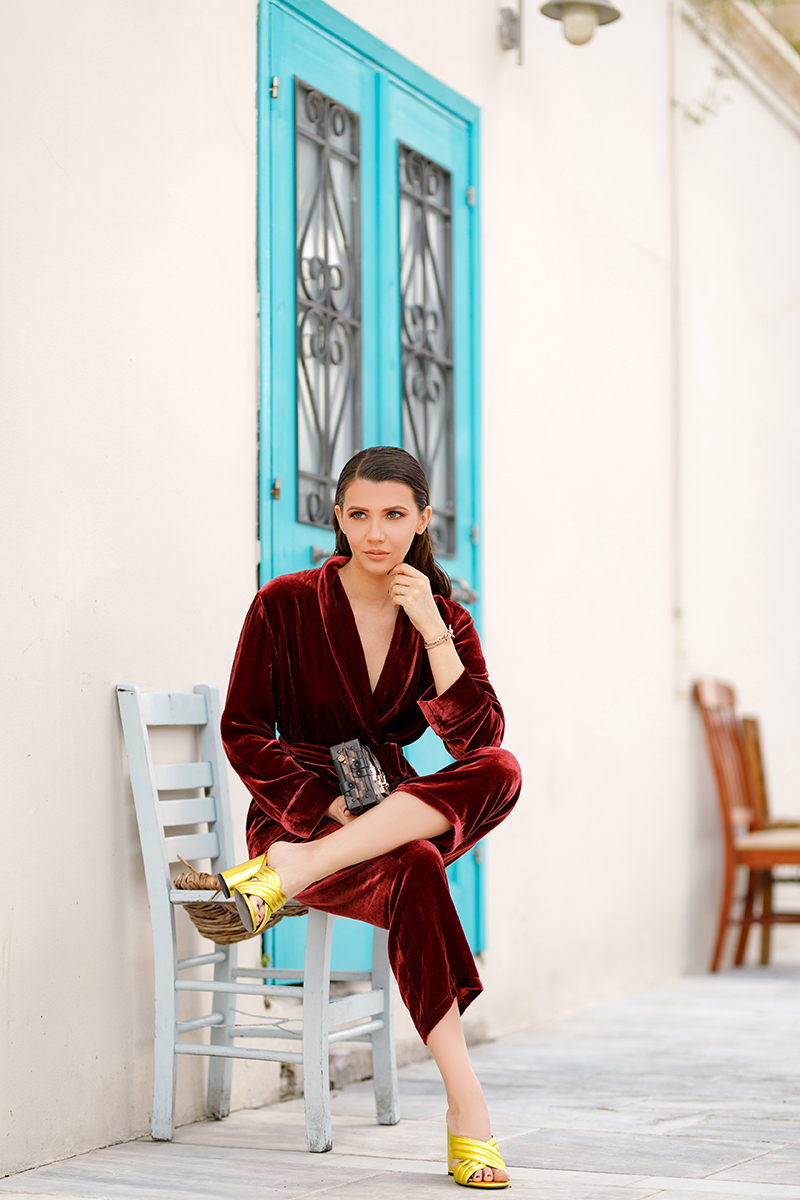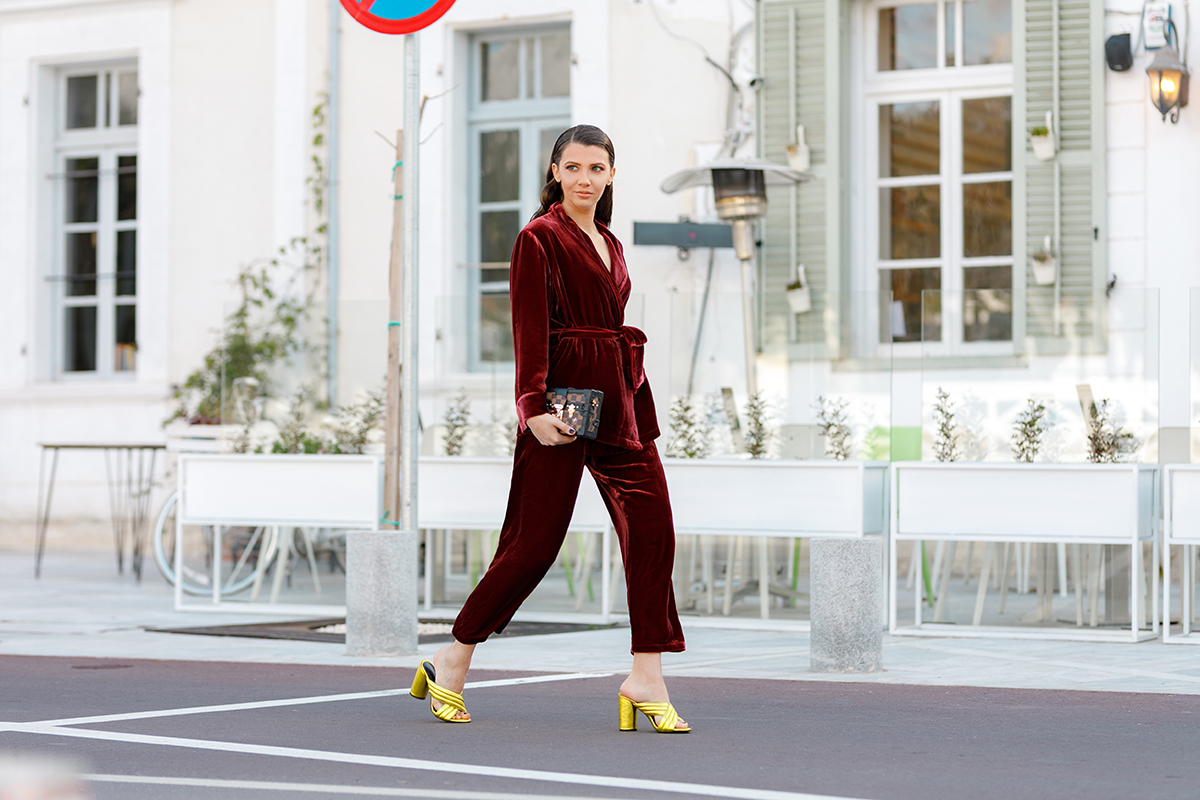 I was wearing:
LilySilk pyjama suit
Jessica Buurman clogs, similar here
Paul Hewitt bracelets
Paul Hewitt earrings