Our second stop in Morocco was in the capital, in Rabat and I know it is super useful for you to know where I have stayed, what I ate and which are the best places to visit. This is why I am writing this post. We have stayed right in the Medina of the city, super close to the Rue Souika that is filled with merchants with all kinds of tea pots, spices and more handmade traditional Moroccan goodies. I must say that the prices here are much lower than in Marrakech and you can get the most amazing straw bags and tea pots at super good prices.
Our Riad Souika had the best view to the Mosque near by and to the amazing sunset from its terrace. The room we have stayed in was super spacious and with great warm light from the stained glass windows and in there we've had one of the most delish mint teas ever with orange tree flowers in it. It gives it such a perfumed scent, similar to the jasmine flowers which is simply amazing. The breakfast was also super good with Moroccan pancakes, my absolute favourite and the indoor patio was a dream. The pictures with the white dress are shot inside the Riad Souika and the ones with the dark red one on the streets near by.
I was wearing two gorgeous dresses perfect for the upcoming wedding season from Ever Pretty. The white one is perfect for a bride or for a garden party. I love the ruffles that give the dress a Spanish Flamenco vibe and the dark red one is super nice for a wedding guest and the peplum detail makes it even cuter. Loved how they blended in the oriental background of Rabat.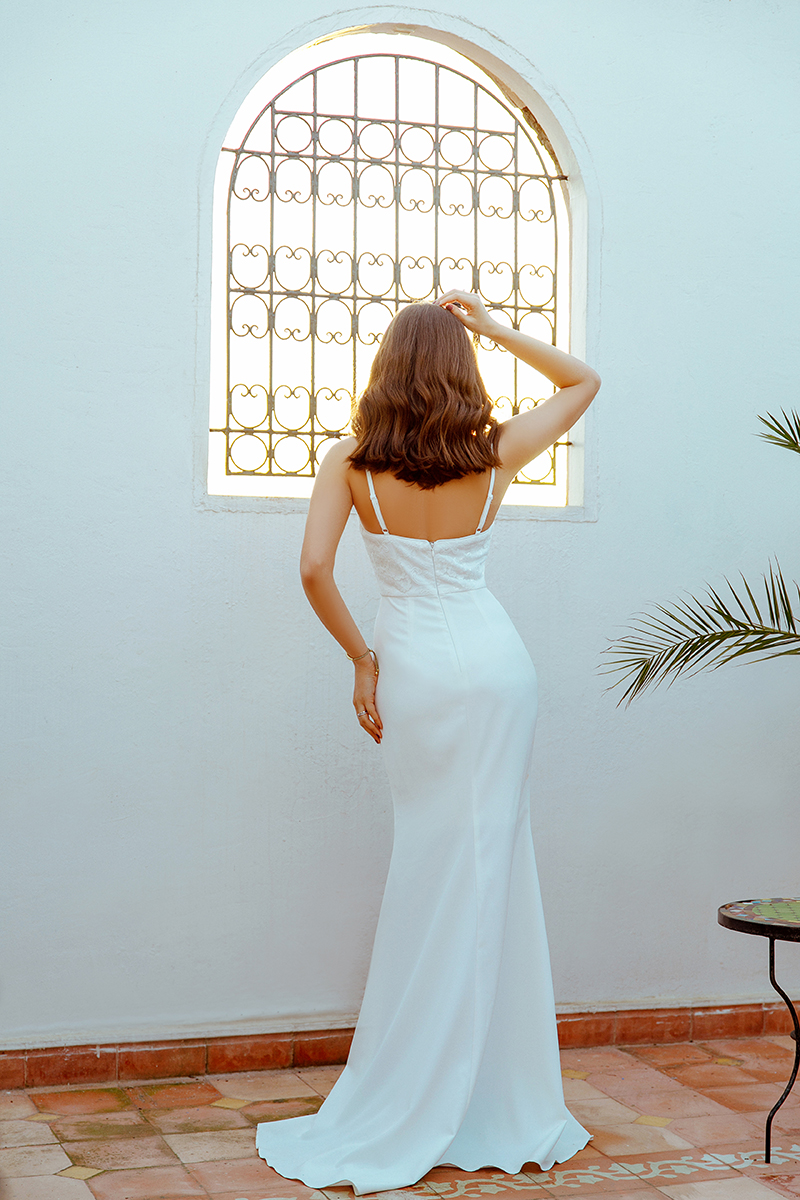 I was wearing:
Ever Pretty white ruffled dress
Ever Pretty dark red dress with peplum detail
Thank you for the warm welcome, Riad Souika!