I know that everyone gets super crazy around a wedding, especially the bride. :)) If you are one of those brides that wants memorable pictures next to all your girlfriends/bridesmaids, I've got you covered with the most beautiful bridesmaids dresses. Last year I went to such a wedding of one of my best friends and she wanted green dresses for all of us. We were a bit overwhelmed with all the options out there, but we have found the cutest dresses on EverPretty.com and now we have the best pictures and memories about that day.
Today I want to show you a similar post that I shot together with my sister in law and a friend in order to bring you some inspiration. The dresses are also from Ever Pretty, all in the same beautiful dark red colour but with different cuts in order to compliment each silhouette. I hope you enjoy this article and if you are a bride or a bridesmaid this year, check the new arrivals on Ever Pretty because I'm sure you will find the right dresses. Now they have free shipping worldwide, no matter the total order.
Our beautiful flowers were provided by the best, Royal Rose Bucharest.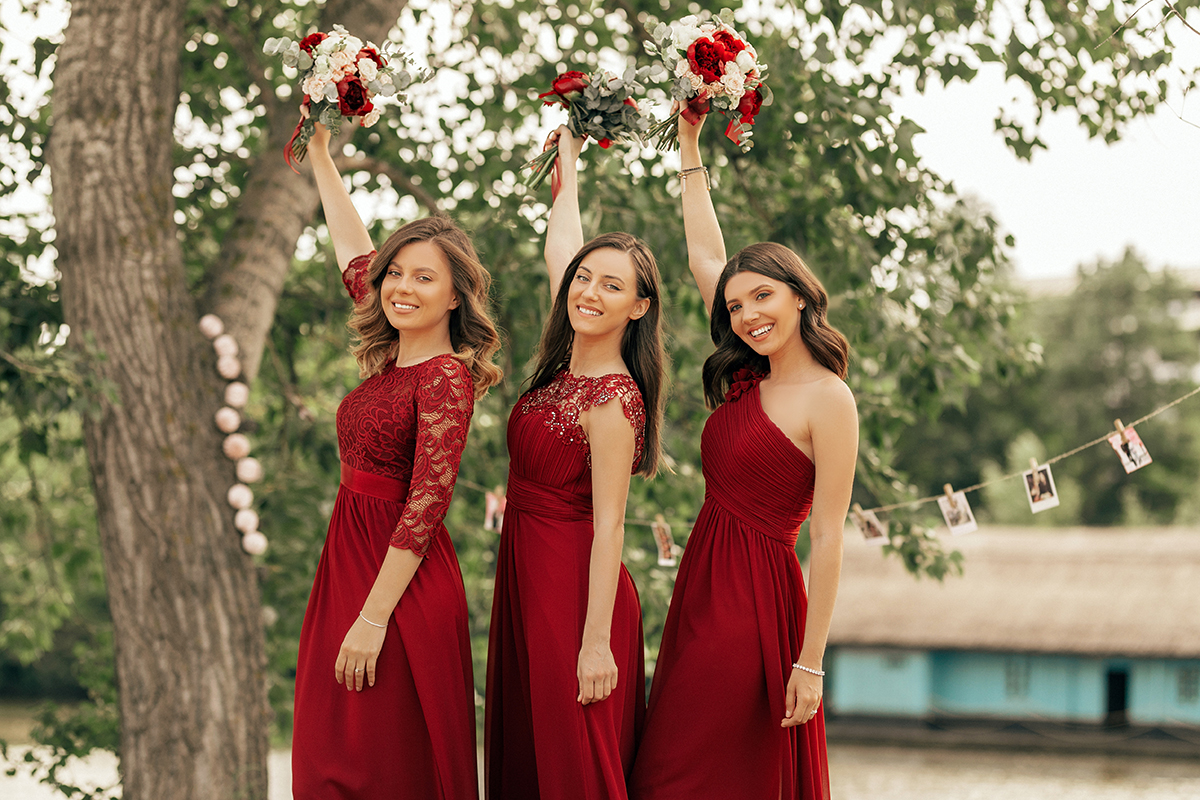 I was wearing:
Ever Pretty dark red dress with one shoulder
Florina was wearing:
Ever Pretty dark red dress dress with 3/4 lace sleeves
Roxana was wearing:
Ever Pretty dark red dress with lace and embellished stones top