After the amazing dream from Cappadocia, didn't want to wake up just yet from the Turkish dream without seeing Istanbul and we've checked in for three nights at Sura Hagia Sofia, a gorgeous hotel right in the middle of the Sultanahmet neighbourhood. It was indeed a five star experience, from the very good location, really close to the blue Mosque and Hagia Sofia and also, my favourite, Grand Bazaar, to the breakfast, cleaning, services and also the pool and restauant area. He have had some really relaxing days, enjoying ourselves after going to Cappadocia and waking up every morning at 3 AM. In here we've slept in and enjoyed a variety of delicious dishes for breakfast. They had just everything! They we would lie around the pool to get some tan with Hagia Sofia in the background and after that enjoy a delicious brunch on their rooftop terrace from the Sura Restaurant that was just across the street.
After the feast we will go and explore the surroundings and our favourite places were Hagia Sofia that is just around the corner and also the Blue Mosque. We came here mainly for shopping, so we went to the Grand Bazaar two times and still would have liked to go more. We got some souvenirs for our loved ones, a lot of Turkish Delight and even bought a gold necklace to have as a memory from Istanbul.
So if you ever go to Istanbul and I truly recommend you to go, you have to check in at the bests, Sura Hagia Sofia and enjoy this experience in the most genuine and extraordinary way.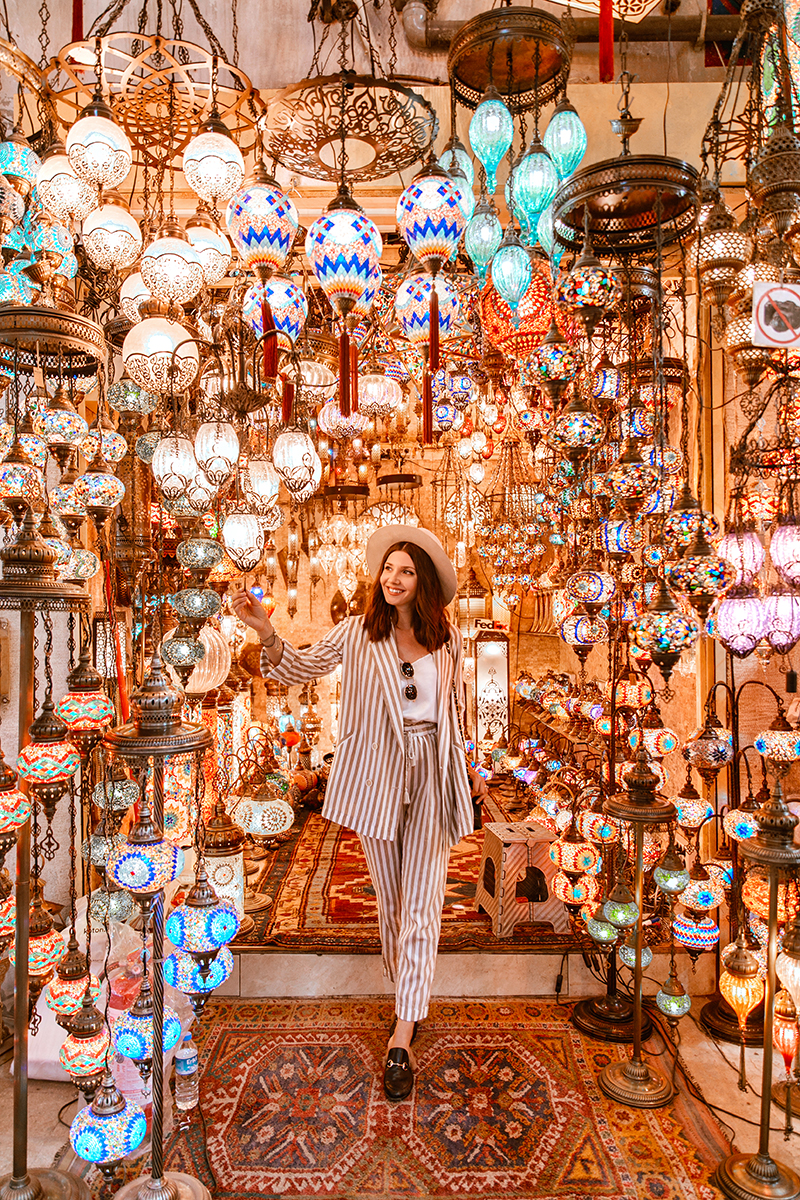 I was wearing:
Zara striped blazer, similar here
Zara striped pants, similar here
LilySilk silk cami top
Shopbop hat
Chanel vintage bag from Shopbop
Jessica Buurman slippers, similar here
RayBan sunglasses
Thank you for the lovely stay, Sura Hagia Sofia!