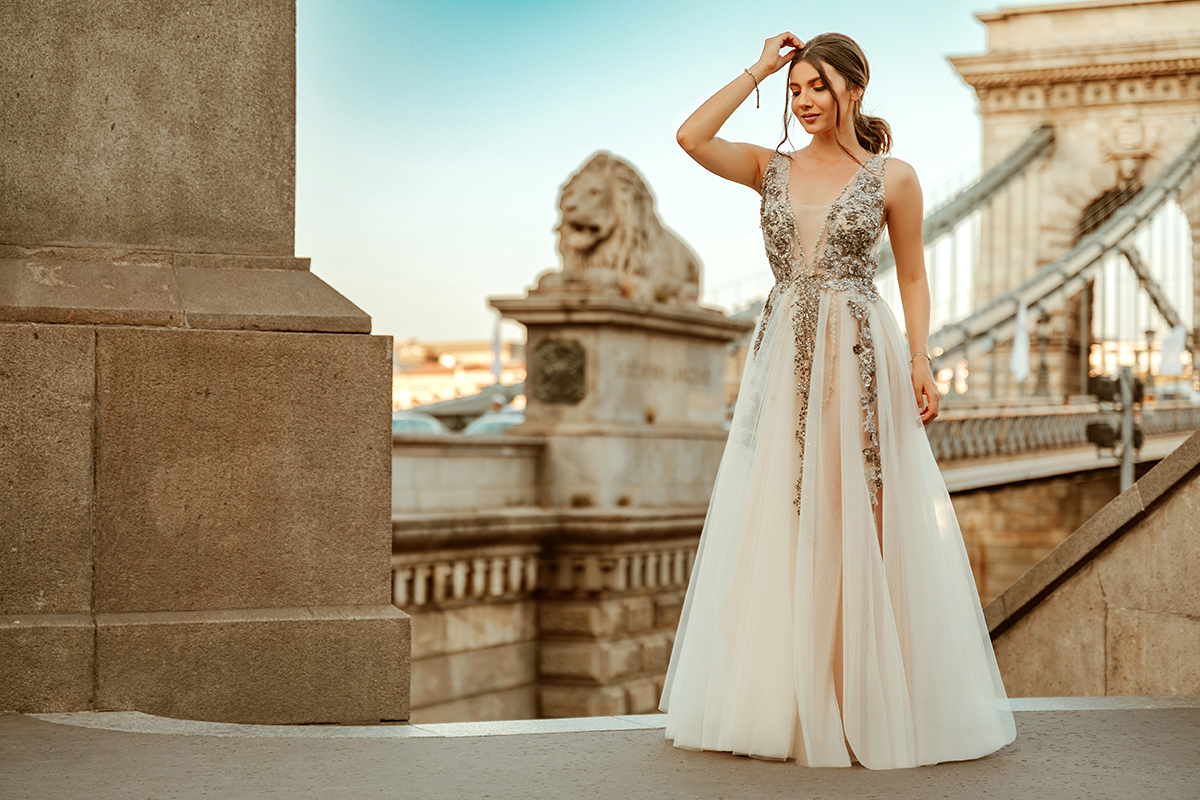 The Chain Bridge is another must see place in Budapest, but not passing by with the car. You have to walk on it and also take a boat ride and observe it closely. From everywhere you look at it, it is amazing and super instagrammable. We took the most beautiful picture at sunset with it, when the warm light gives it the perfect colour.
When I saw it from the bus as we were going to Buda area where we have stayed, I knew immediately that this gorgeous Oana Nutu dress would look amazing with this backdrop. One warm evening, when the sunset light started hitting our window apartment so beautifully, we decided it was the perfect time to go and take these pictures. So. I've put this special wedding gown from Oana Nutu and went to the Chain Bridge to photograph it. On our way there we've stopped wherever we've seen nice places, so we've found quite a few, but nothing compares with the beauty of this bridge. The view you have from both sides of it is simply amazing. The sky painted in the most amazing colours matched my autumn inspired dress that Oana has embellished with the most delicate stones and pearls. The lace details running down the tulle skirt look like fall leaves and the whole cut looks extremely romantic to me. Needles to say that I fely like a modern princess walking down the streets of Budapest dressed in this dress, but hey, I've said it! 😛
If you like this dress and Oana Nutu's style, you most definitely have to check out her new fall winter collection that is launching in 16 days.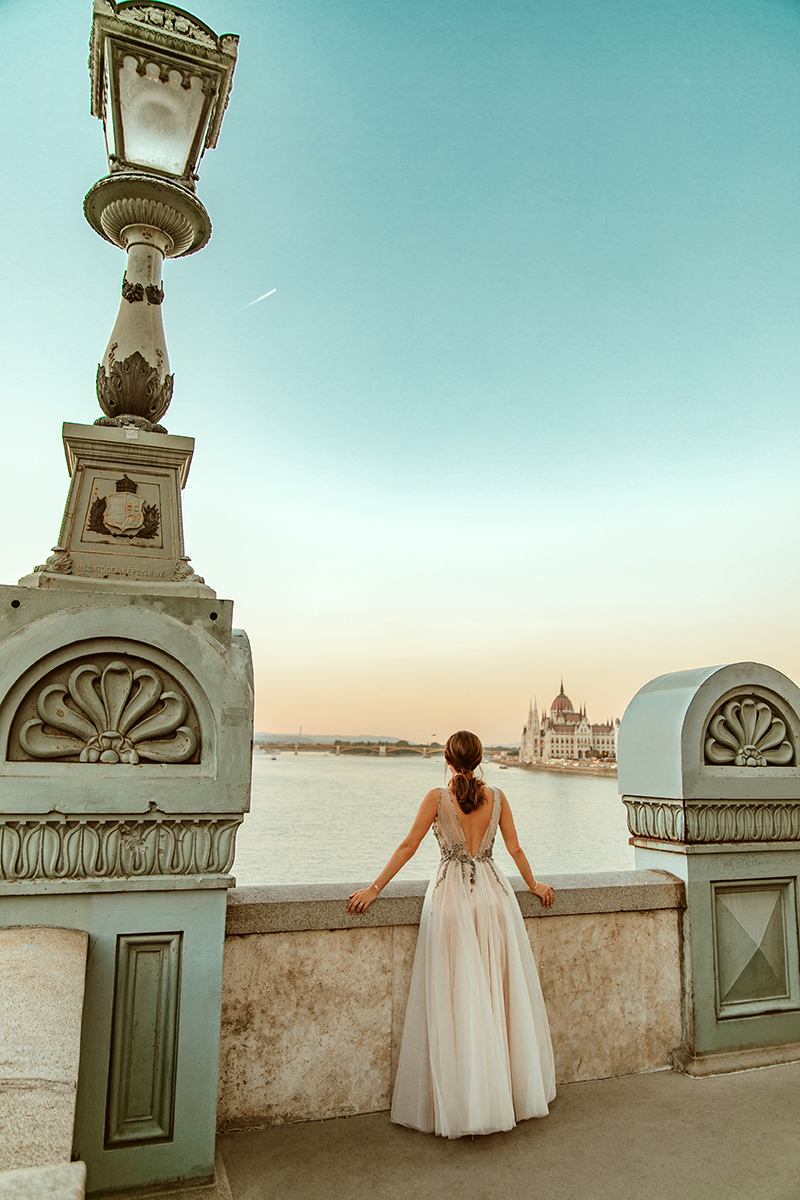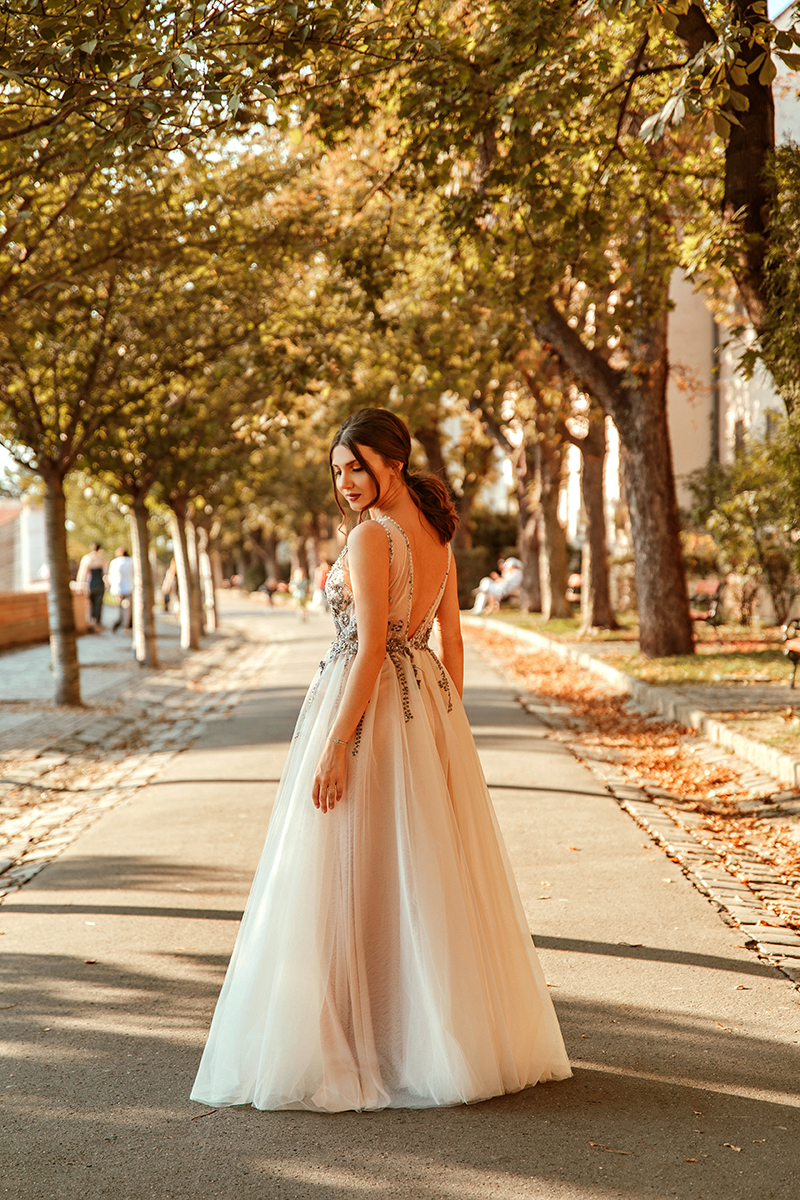 I was wearing:
Oana Nutu wedding gown