October smells like autumn flowers, pumpkin pies, hot chocolate, fresh rain and warm hugs to me. Being a summer girl I didn't always appreciated the beauty of fall and winter, but over the years and once I became older and probably wiser, I've learnt to accept fall and then I actually started loving it more and more. Shopping is also one of those things that I love doing during this season when it gets colder, probably because I associate it with going back to school and university and this awakens some dear memories to me. Every beginning of fall I would go with my mom and buy new pieces of clothing both for me and her and this would be one of our favourite activity and sometimes we still do it.
This time I went without her and bought some new fall articles from one of my favourite brands ever, Stefanel,  and I know she will probably be jealous of me for that, but I will make it up to her. There is something about their style that has always attracted me. Their pieces are so timeless that you can wear pieces from older collections and still think they are from 2018. Also, when I choose to invest in one of their pieces besides from knowing that it will never go out if style I know that they will actually hold on and be in my closet for several seasons. This is what great quality means.
The first look I chose from Stefanel is this school-girl inspired one. I love an office dress that would work also by itself and also with a shirt or sweater underneath. This time I chose a white fluffy sweater. I've always had a thing for white tops because they are so versatile and work so good and effortlessly in so many outfits.
I felt like it was time to get a really nice cream coat with a perfect cut and fit that I saw over a full knit outfit. The salmon sweater is so soft that you could literally sleep in it and thought that it goes along perfectly with these wine coloured wide leg trousers. This is one of my favourite outfit ever and really see myself wearing it over the years each fall, mixing and matching it over the winter as well.
I want to hear your thoughts on both of my outfits from Stefanel and let me know which one is more your style, the first or the second.
#Stefanel #fw18 #knitwear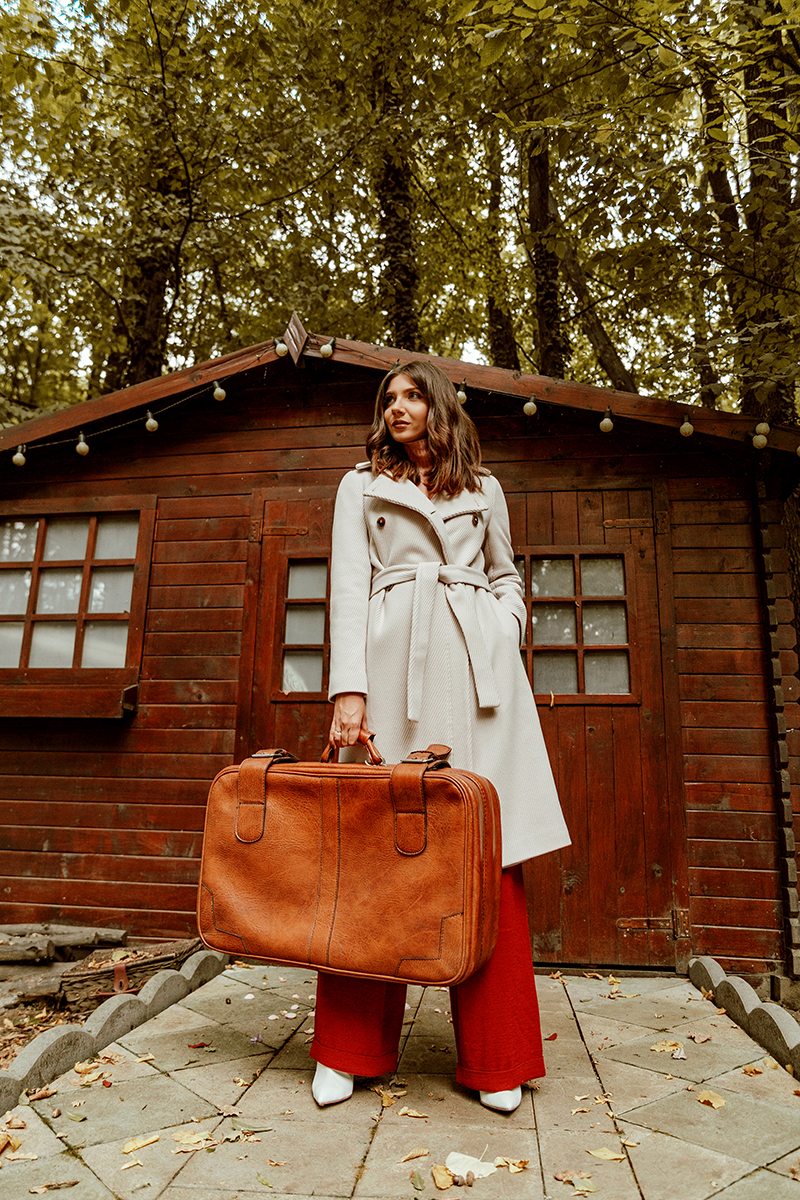 I was wearing:
Ist outfit
Stefanel cream coat
Stefanel salmon pink sweater
Stefanelburgundy knit trousers
IInd outfit
Stefanel navy dress
Stefanel white sweater
Special thanks to Blossom Floral Design for the location and the amazing flowers and decorations!