Told you that our first three days in Sicily were filled with rain and late on the third, the clouds started clearing up, so we went for a road trip to Alghero. We were so lucky to have rented an almost new car, fitting enough and safe from Goldcar because even on the highway there was a considerable layer of water collected. The wind was so strong that some smaller cars had difficulties reaching out to their destination, but this Fiat Typo was amazing.
I believe you've noticed already, that whenever I find good rental companies I like to share my discovery with you and also pick them again in every city and country they are available in. This is one of the reasons why I love Goldcar, they are almost everywhere and they have never failed me. So, next time you are in Sardinia, you know where you can rent your car from. 😛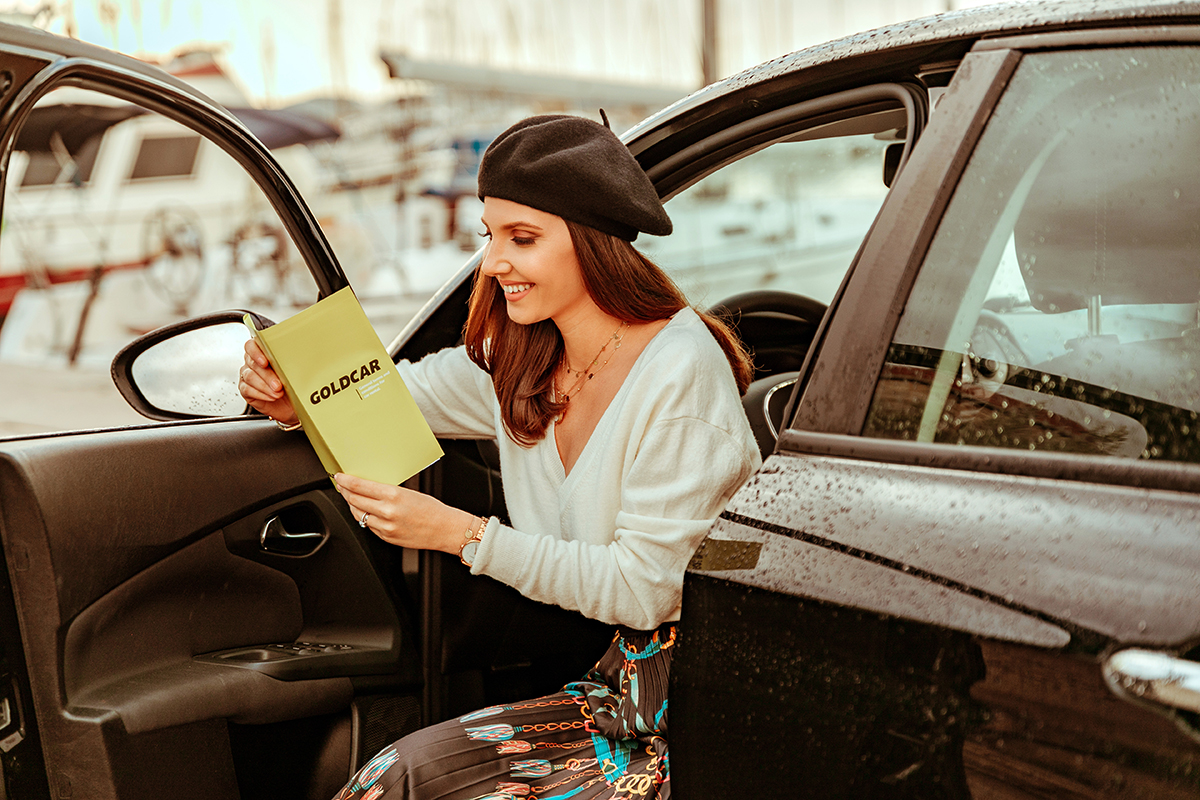 I was wearing:
Blends of Love sweater
Zara skirt
Jessica Buurman sneakers
Asos beret
Missguided sunglasses
Thank you, Goldcar for keeping us safe in Sardinia!