Few weeks ago we've ended our Sardinian trip with a visit to the beautiful city of Oristano. Its old city center is pure magic and people are so nice and helpful there. The weather was perfect, super sunny and warm, so we've had plenty of time to walk around and search for vintage treasures from their many many vintage stores.
The view to the city center and the church is the best from Regina D'Arborea Hotel. We've stayed in the Sophia room that is right on the corner and has the best view to the city. The place itself is a hidden gem, kept in the same classy style it was from the beginning. The vintage furniture, the decorations and the amazing wallpaper, made me feel I was in a fairytale.
Our room was kind of round with a nice dome ceiling. It really looked amazing from inside out. I most definitely recommend you visit Oristano and stay at Regina D'Arborea for a unique experience.
We've taken these pictures of me wearing a gorgeous dark red Ever Pretty dress in their salon area, where we've also had breakfast. It was a charming stay and cannot wait to come back and enjoy more sunny days there.
Also if you are in search for a special dress for this NYE, you have to place your order on Ever Pretty.com , so that it could arrive on time.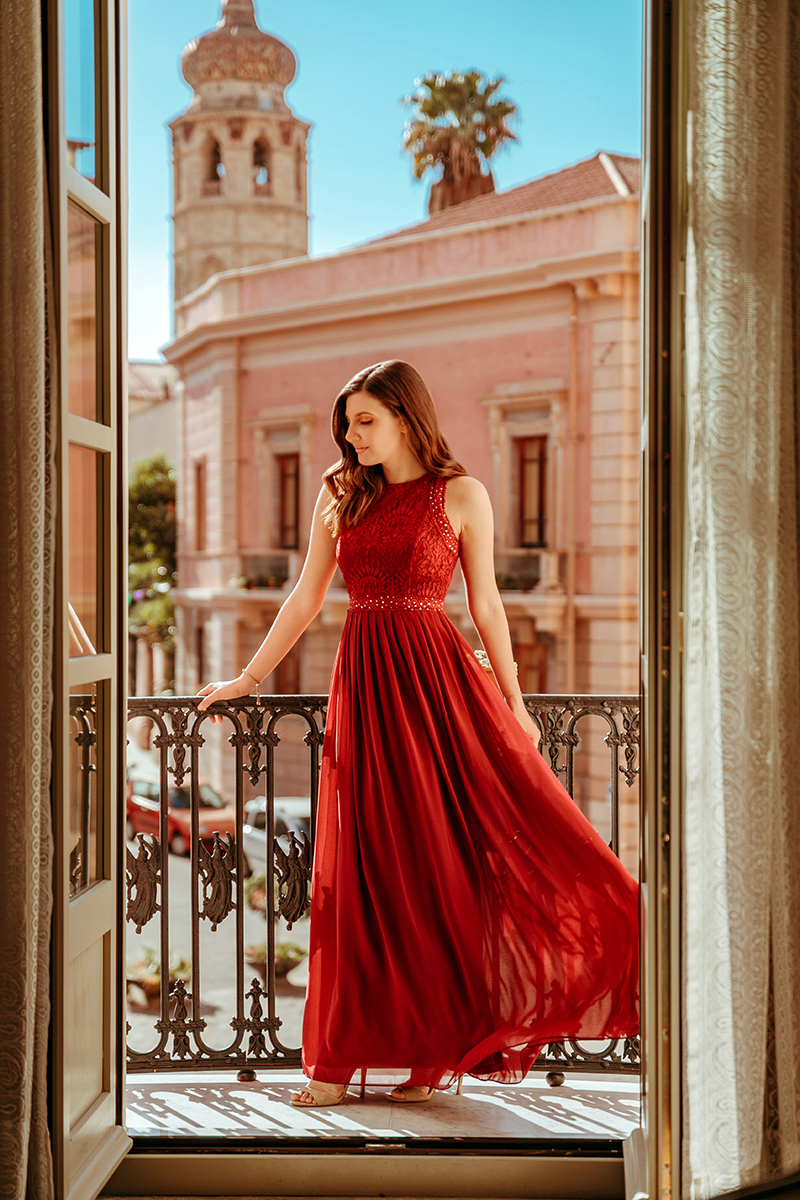 I was wearing:
Ever Pretty dark red dress
Sam Edelman sandals