When we travel we like to change the places we are staying in, so that we can be close to different areas of that city/island and make the best of our trip. This is why the second place we have stayed in Aruba was Arawa Houses, that is located also in the North, next to a really nice colourful neighbourhood that we wouldn't have seen if we didn't change the location. Also there were a lot of cactai all around the property and we took a lot of pictures with them.
Arawa Houses has multiple houses and apartments with private bathroom and a small kitchen but with everything you need inside. The property has a large yard and a huge pool and terrace/restaurant area. It looks so great and it is so peaceful that you can spend your whole day in there enjoying the sun.
To match the beautiful exotic place I wore that day my new silk dress from La Maison de Confiance that has a wrap cut that I love and those ruffles that make the dress extremely feminine. The deep blue was perfect because that day it rained in the morning and then the sky turned a super nice intense blue. I have completed the look with the new white Anna Cori bag that has two straps and can be worn in multiple ways. I love a good white leather bag and this one has the perfect size and can be worn both in daily and evening outfits.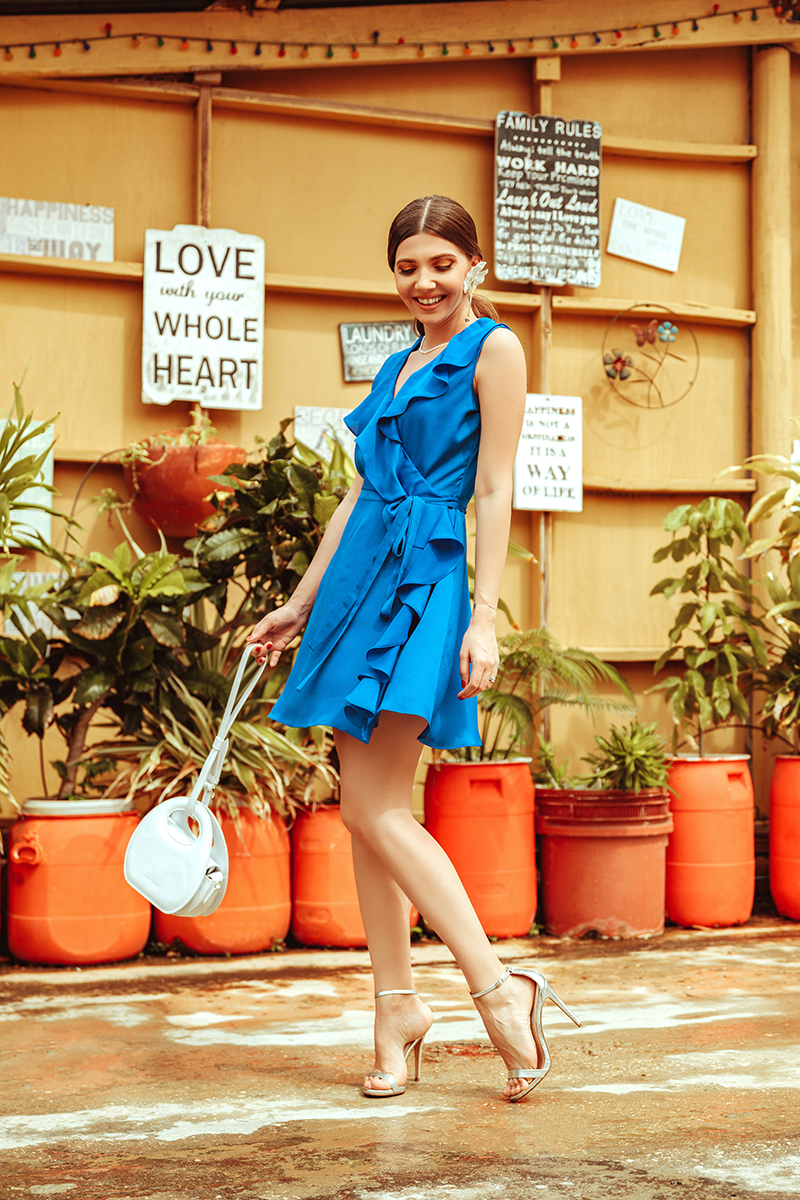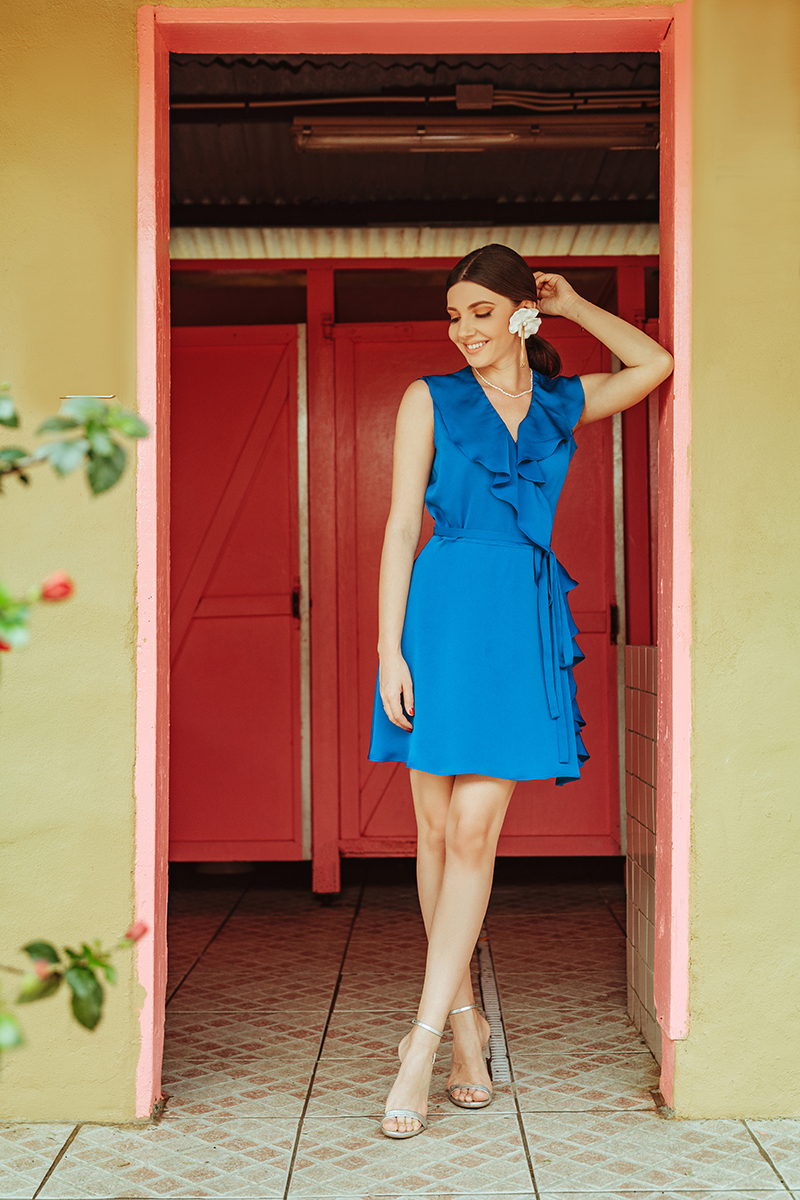 I was wearing:
La Maison de Confiance blue dress
Anna Cori white bag
Ana Dumitru orchid earring
Sam Edelman silver sandals from Shopbop