Told you weeks ago on my stories about a nice TV Series on Netflix called Coisa Mais Linda ( The Most Beautiful Thing ) and how I got impressed by the way in which the scenes were shot and the styling in the movie. I loved it so much that I've started planning my outfits for the next trips with those images in my mind. This is why I've paid a visit to the showroom of La Maison de Confiance, where I have found multiple dresses inspired by the amazing '60s with very similar cuts with those from the series.
This gorgeous La Maison de Confiance dress with a floral print is one of those amazing dresses I have picked. It is made out of silk and has an amazing feel on my skin. I love the colour combination as well as the comfortable feel of it and the practical pockets. I wore it on a sunny day in Crete in the Rimondi Boutique Hotel area and next to an amazing art gallery I have found in Rethymno. I will link the owner's Instagram account here, so you can find it if you ever visit Crete. It is an amazing and inspiring place.
Hope you like the dress and don't forget you can find it in La Maison de Confiance showroom behind the Romanian Atheneum, until the online store is up. (Benjamin Franklin, no. 7).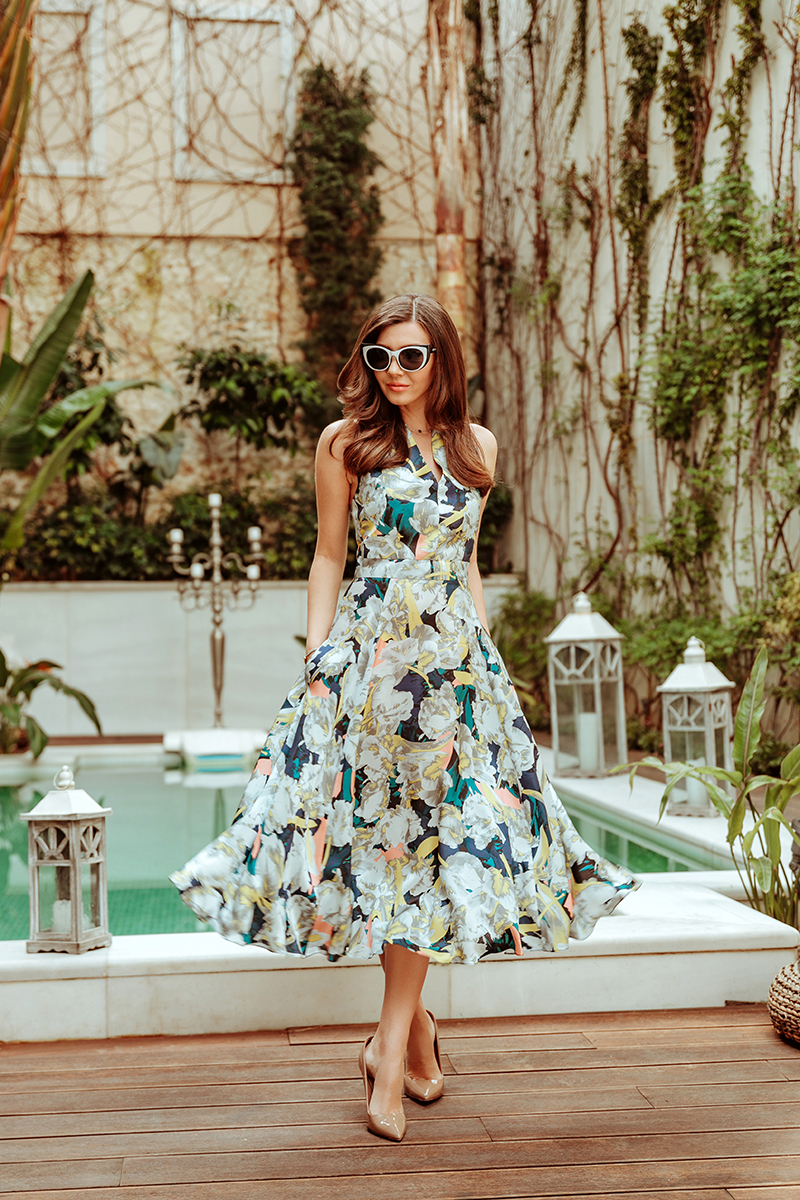 I was wearing:
La Maison de Confiance silk dress
Kurt Geiger stilettos
Tezyo Epica retro sunnies
Location: Rimondi Boutique Hotel and Art Shop in Rethymno