In this awful heat that has surrounded Europe I can only tease myself with these photos from South Africa where we were living the best mild autumn sunny days perfect for chilling by the pool in a flowy dress.
The last place we have stayed in South Africa was the 12 Apostles which was one of the bests. From the moment you check in, you feel extremely pampered by the staff which is incredibly nice and welcoming. I loved our big room which was coloured in white and blue tones, totally relaxing. The Azur restaurant reminded me of Cannes and Monte Carlo's retro vibe, where they have really amazing views and flavours combined together. But my favourite part of the hotel was the pool one and part of their amazing garden from where you would have the best view to the Lion's Head. It was spectacular during sunset.
For that lovely day, I wore my apple print dress from La Maison de Confiance matched with a big basket of South African apples. I saw one day a lady on the streets carrying her shopping bag on her head and it inspired me for this shooting. Total tropicana vibes! In this heat, I really cannot think of a better dress to wear, super breathable and in lovely colours and print. La Maison de Confiance has a full collection of fruity dresses that you must have this summer in your closet. Check them out here!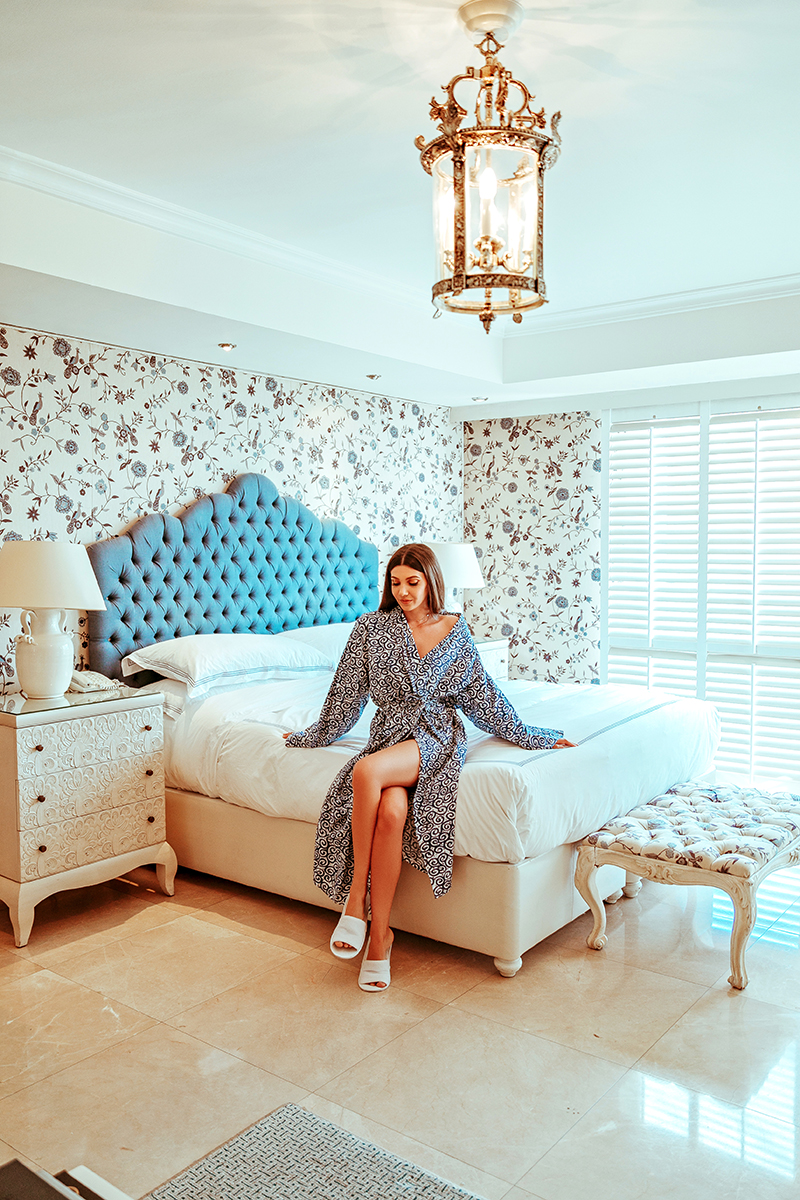 I was wearing:
La Maison de Confiance apple print dress
Sam Edelman sandals from Shopbop
Location: 12 Apostles