Rainy days can be beautiful too, if you're spending them in the right place. Our last days in Sicily have had a bit of rain in the evenings, but were a bliss to be spent at Itria Palace. In the morning we would have breakfast, when everything was nice and sunny and straight after we would be going to explore the town, but in the evening we've had some rain most of the days. That didn't stop us from having tea with a nice view from our balcony at Itria that is located downtown Ibla Ragusa from where you could see the whole hill with old amazing buildings and their lights shining in the twilight. Very dramatic and beautiful as this whole hotel, made out of stone, that was so cozy and warm on the inside.
Ragusa Ibla is a small town right next to Ragusa, that we've also discovered during this trip, although we've been to Sicily few times before. You really cannot get bored on this island as I think we will discover more amazing places even on our 4th visit.
It inspired me one evening to wear this elegant look by La Maison de Confiance with the most beautiful and feminine organza shirt that is super sexy with the transparent sleeves but has a bit of coverage, just where you need it. The super nice bow detail is detachable, so you can style it in multiple ways. I have it also on white and can't wait to wear it. In here, I have matched it with black timeless flared pants, also from La Maison de Confiance and with the hotel's umbrella for an evening stroll, that was actually a pleasure with the warm weather from Sicily.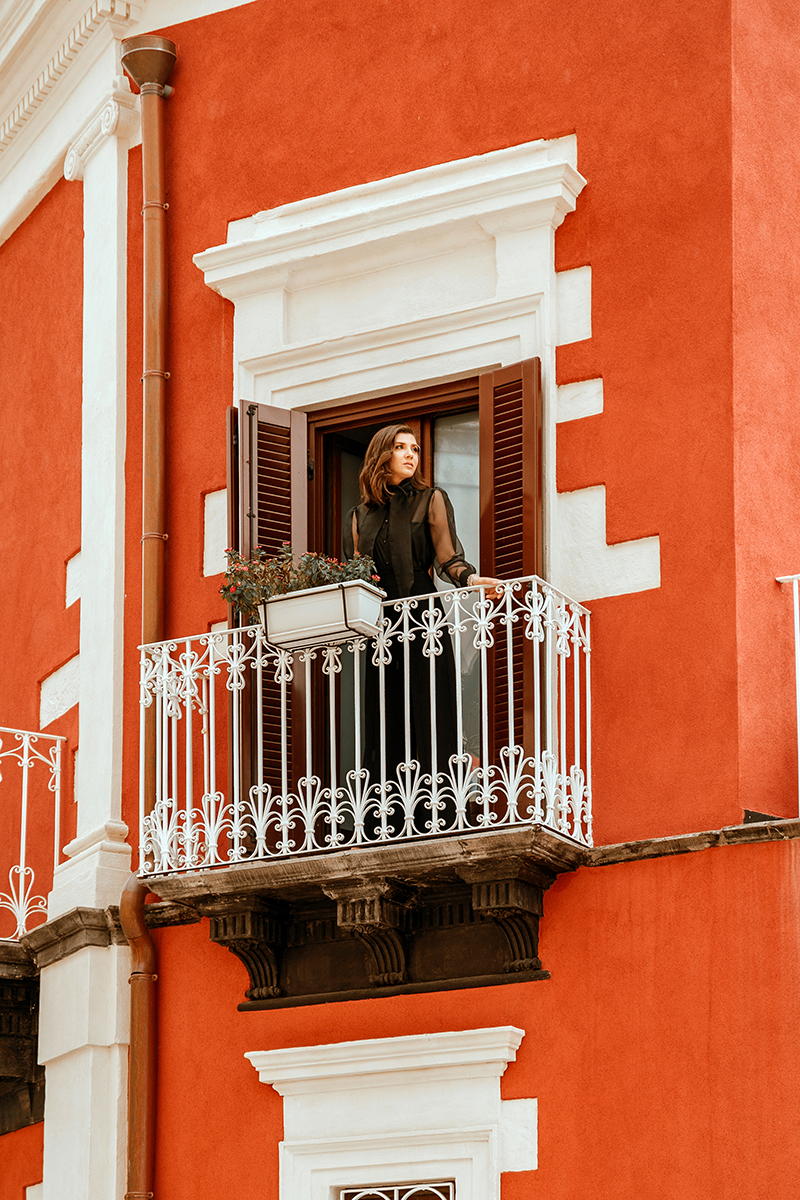 I was wearing:
La Maison de Confiance organza shirt
La Maison de Confiance  wide leg pants
Location: Itria Palace Ibla Ragusa