How about a December surrounded by orange and lemon trees? I think it sounds magical and it actually was. Dar al Hossoun is one of those places that tries to keep the Moroccan traditions alive and I have really enjoyed my experience on their property. From the gate you see how special this place is when you are greeted by a huge bougainvillea and the most gorgeous peacocks. It is a truly amazing place where you can recharge and relax, but also enjoy the Moroccan cuisine and do some traditional shopping at their little store. The rooms are also super nice and lovely decorated with vintage pieces. Loved the bathrooms, super relaxing and again old and traditional, but completely functional.
Their garden is one of the most amazing I have ever seen and they have managed to grow palm trees, bananas and a lot of cactai in about 8 years. We saw a picture of the place from 2011 and couldn't believe the garden was almost empty, just few trees were planted here and there and now they have plants that can make shade for hundreds of people. I will shut up now, although this place and each corner is truly impressive and I will let the pictures do the talking for me.
I did a glam shooting with Adrian around their garden, in one of their rooms and in their shop as I love the contrast between the rustic, traditional place and my sparkling lamé jumpsuit from La Maison de Confiance. I think it is a great, practical option for the NYE that is also uber glamorous and fun. It is the perfect choice for when you want to dance the night away, look super glam, but being comfortable at the same time. I chose to wear it with some lace stockings and feathered sandals to ad even more texture to my look. Loved the outcome and I hope you'll like it too.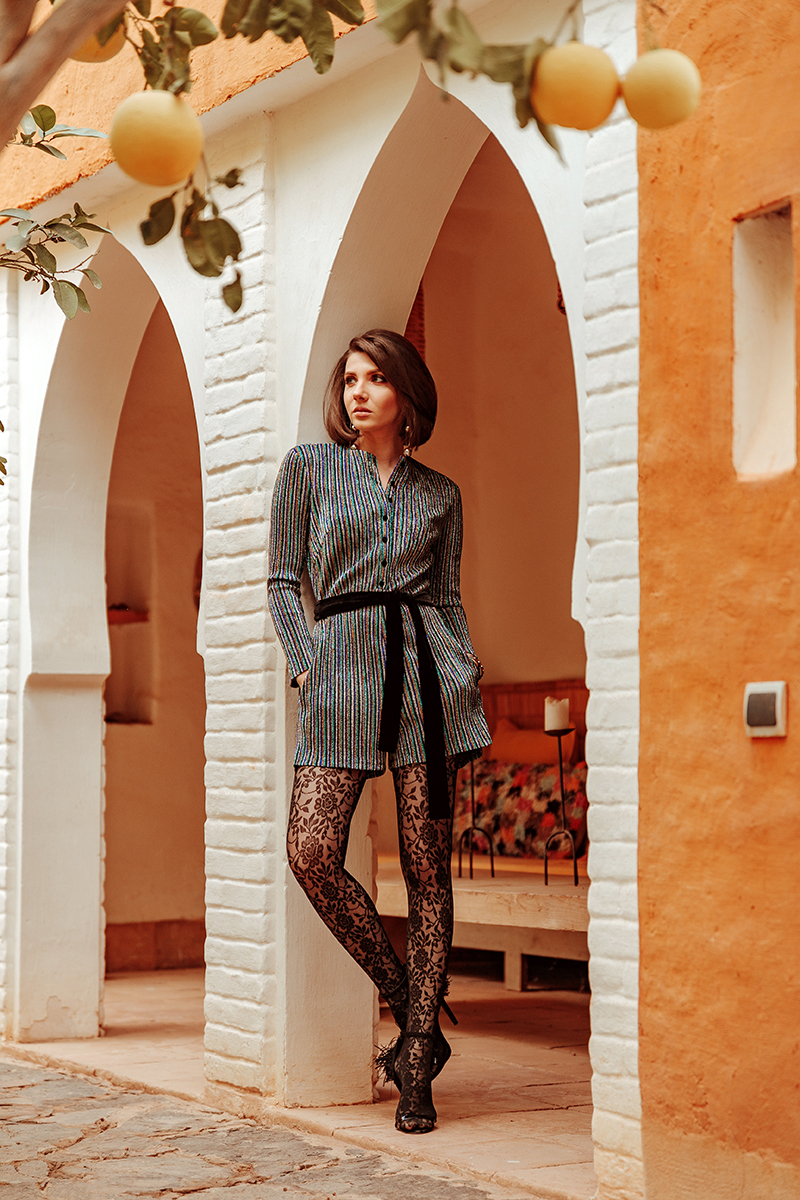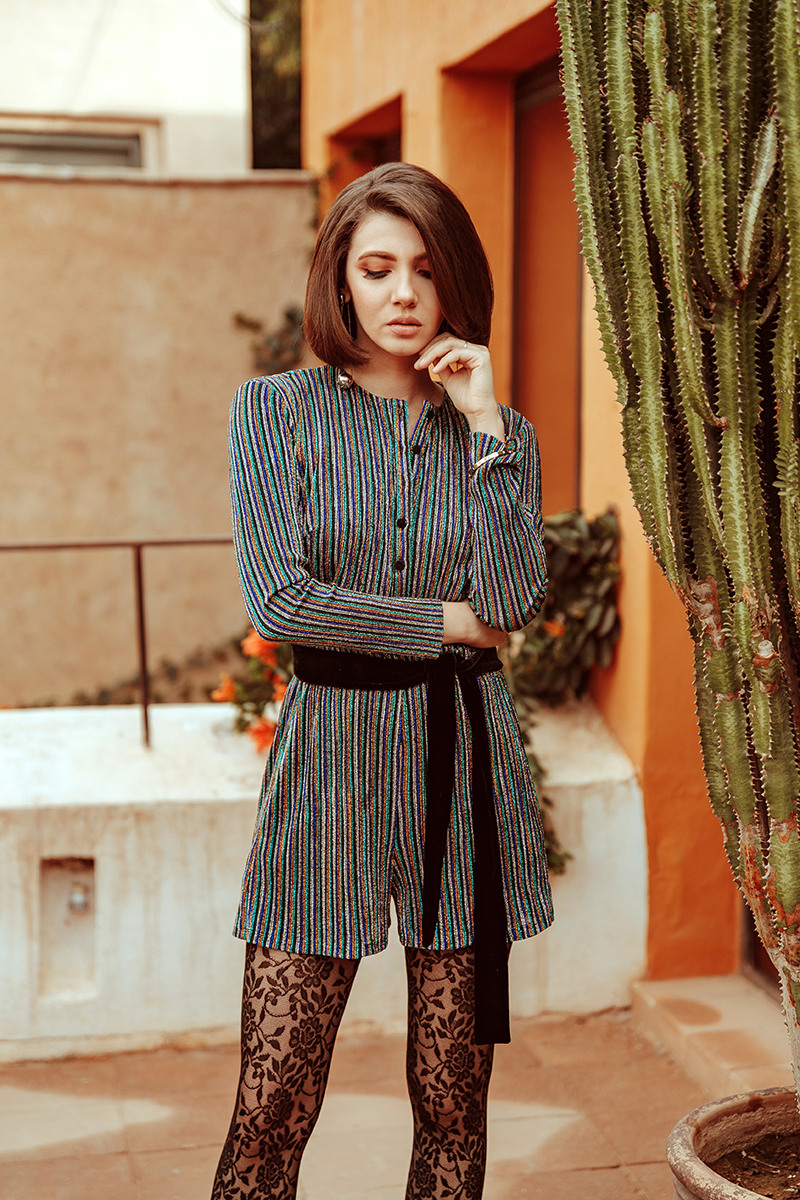 I was wearing:
La Maison de Confiance jumpsuit
Calzedonia stockings
Little Mistress sandals
Location: Dar al Hossoun