Time to reveal another gorgeous place in Tulum with that amazing view I've posted on stories two days ago. The moment we've got to Alea Tulum and saw their interior garden and pool, I was mesmerized. It had such nice modern accents, beautifully combined with loads of greenery and wood. The restaurant area was also super nice and chill, loved the warm breeze coming to the wood fence. Then we went to our room and was completely blown away by our little porch with the nice sunbeds and the palm tree with an amazing view to the deep turquoise ocean and their hammock area right in the middle of it. It is truly one of those places that you can call 'Heaven on Earth'. Because if this isn't heaven, the ultimate comfort combined with the beauty of nature, I don't know what is.
I haven't even tasted their food yet when I thought things couldn't be more perfect. At evening they have such an interesting menu that combines the Mexican traditional dishes but in a cool modern way with lots of fresh flavours with the same old good spice. I loved also their breakfast egg casserole that had like a warm salad keeping company to the fried egg, delish. And on Friday when I though things couldn't get any more lovely and interesting, they've had a jazz live band singing to us right next to the beach with a lovely romantic atmosphere and the same good savoury food.
Believe me when I tell you that your next trip must be to Tulum Mexico and you cannot miss Alea, especially if you want to relax, chill and feel as good as ever, from food, comfort, ocean and music. They combine it all so beautifully that you might get used to this pampering, careful. 😛 I really can't say any more good things about this place, you have to see it yourself, first in my pictures and videos and then live.
Take care!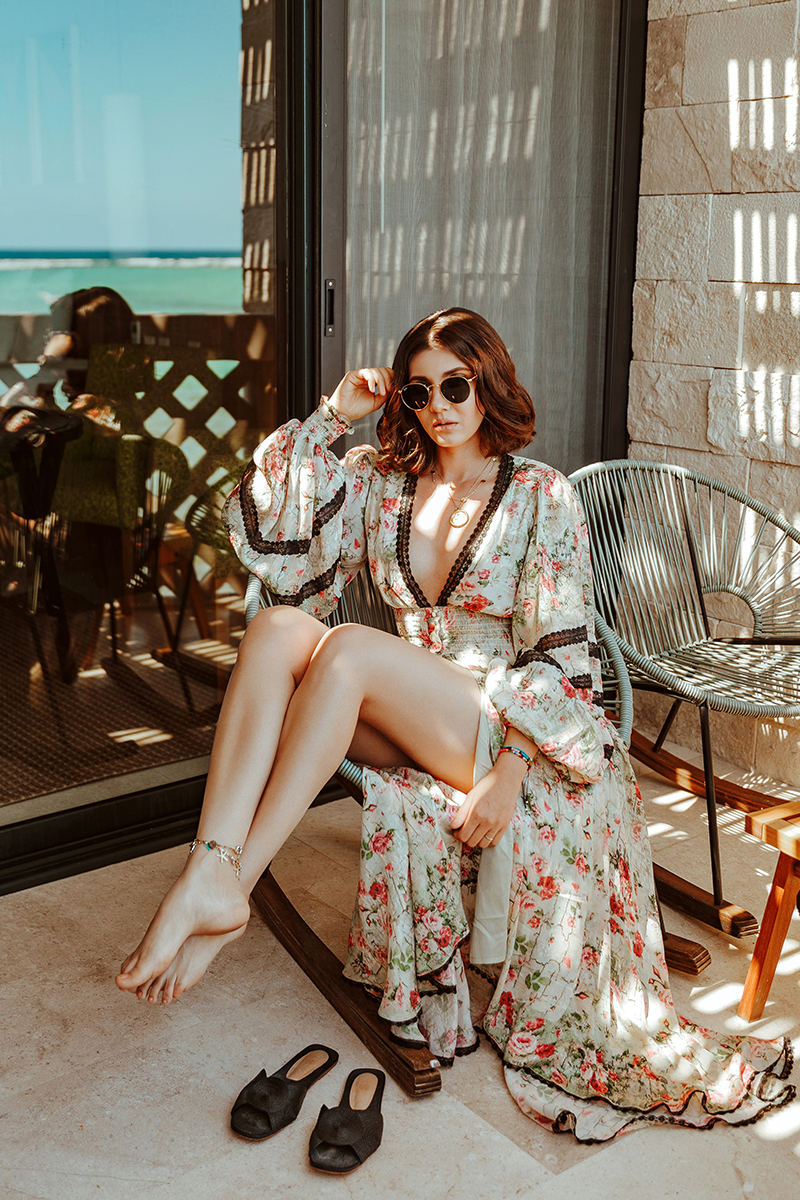 I was wearing:
Rococo Sand dress via Shopbop
Raye slippers via Revolve
Sensi Studio bucket bag
RayBan sunnies via Shopbop
Location: Alea Tulum