I love it when a place in our travels is super homey like this and that has super interesting designs and details, as well. You can discover each day a different corner or detail that you haven't noticed before and that gives you a super peaceful and relaxing feeling while challenging your curiosity even more. I loved discovering Dream Guincho in our 3 days spent there and the cozy feeling our room and the lounge area gave us. The nature all around the property is simply beautiful, as for the Guincho Beach I have no other words to describe it than PERFECTION.
The pool area was also one of my favourites and loved the olive trees and the grass surrounding it. As you know, I enjoy time spent in nature so much and loved the green all around. The breakfast and dinning area was also amazing and the book lamps and the classy plates and cups made me feel like Alice in Wonderland, truly magical. Loved also the dried herbs and flowers they had displayed all around the house and they also gave me that peaceful feeling that nature is taken care of and well conserved around here.
I leave you below some pictures from this Dream of a place and hopefully I have convinced you that while you visit Lisbon and Sintra, you must stop here for at least a couple of days of full bliss.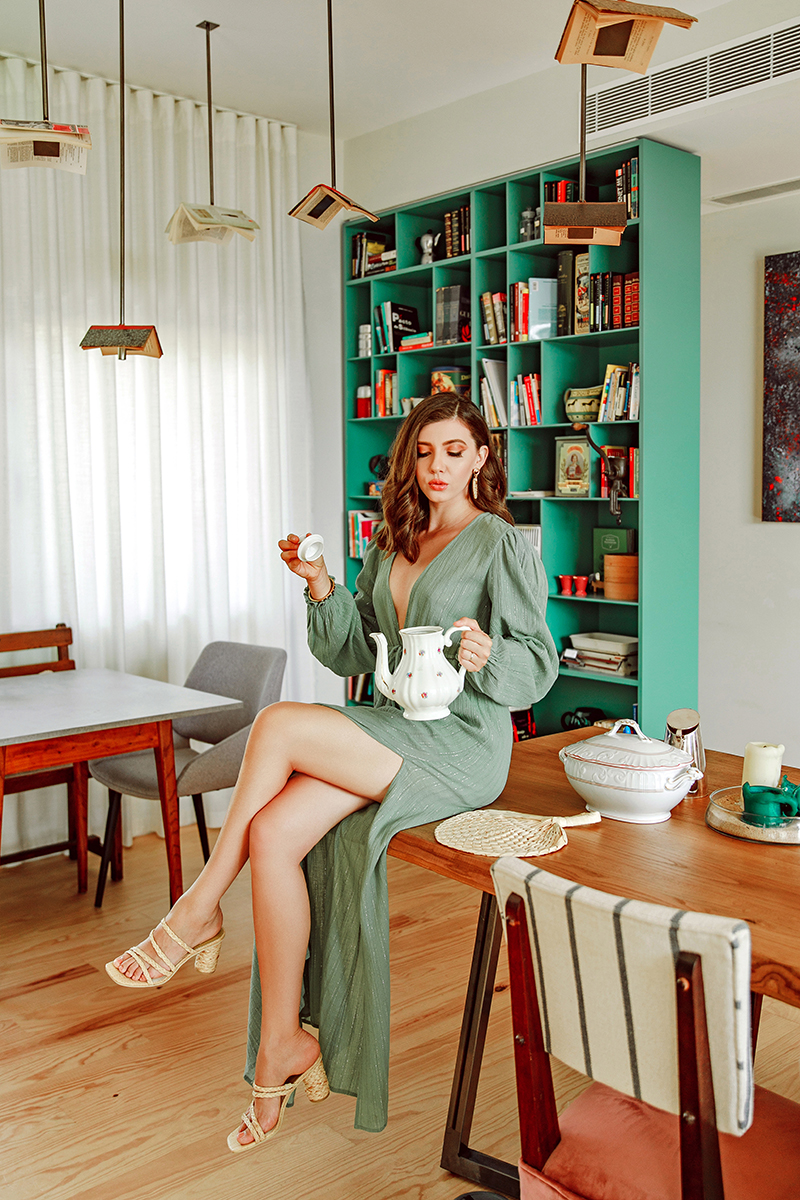 I was wearing:
Tularosa mint dress from Revolve
Primark ratan earrings
Dolce Vita straw sandals from Shopbop
Handmade straw fan I got from Italy
Location: Dream Guincho