From the beginning of this year we have renewed the collaboration with Chicwish after a short break at the beginning of the pandemic and I cannot tell you how happy I am to have this collaboration again. First of all because I know how many of you truly love this chic and feminine brand and second because their lovely designs suit my classy style and always inspire me to travel more and take the best shots.
The clothing they have released this year is even more special than what they've had before if that is even possible as I think they have upgraded their game especially for autumn and winter styles. We all know how difficult is to stay warm and chic at the same time and Chicwish has a lot of cool knit items, from feminine dresses, cute cardigans and lovely tweeds that keep us warm and cozy and make us look sophisticated at the same time.
In this post I have included my latest Chicwish order with some mixed knit items and the dresses are my favourite that work with high boots, ankle boots and even more sporty boots or sneakers. I will link each items below, so make sure to check the whole post.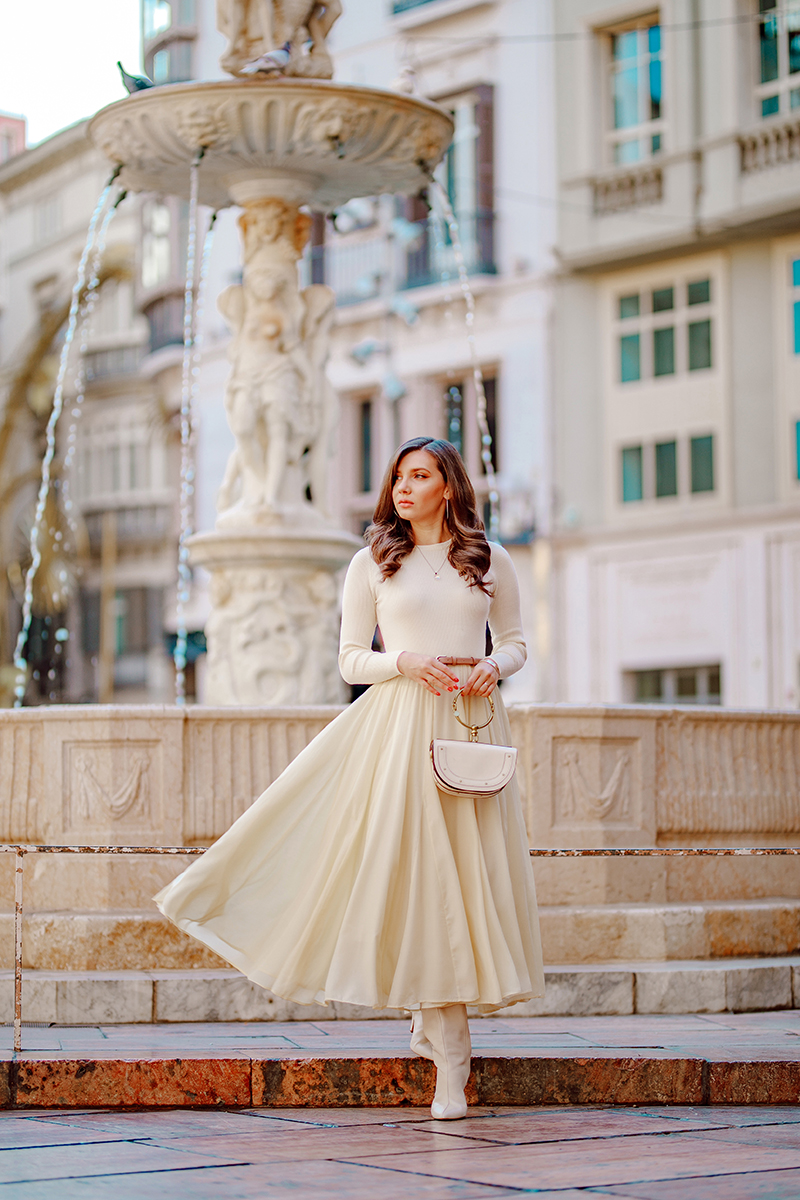 Wearing Chicwish knit top, silky bottom dress in cream
Wearing Chicwish knit and lace black top & Chicwish brocard skirt
Wearing Chicwish blue knit dress
Wearing Chicwish camel pleated dress