The so famous 'Trash the dress' shoot is usually done right after the wedding, but it took us more than two years to finally get convinced to do it. Luckily our wedding photographers, lovely Alina and Alex from Lilebuba called us to say that they've found a perfect location for it and all we have to do is just get dressed and come. And I'm glad that we finally did it also in autumn time because the beautiful colours of the vineyard just made the whole set up even better.
You probably know already that I am a big fan of the rose wine, but during the cold season, don't know why I love drinking red wine. It just seems more consistent and brings back memories from when I was little and helped picking up the grapes from my grandpa's little vineyard at the countryside. This Cabernet Sauvignon from Avincis has that perfect taste for me with it's strong aroma of berries. If you are a fan of red wines, you should definitely try this one. It warmed us up and made this shooting quite an unforgettable moment. Read more here about the lovely story of the Avincis wine and vineyard here and also check their newest contest on Avincis Facebook page and you can win a romantic weekend gateway at their vineyard in Dragasani, tasting all of their wines.
The lovely floral arrangements matched the whole scenery and even had some apples and grapes mixing with all the fresh and not so ordinary flowers. Thanks Blossom for being part of our fairytale.
So if you are planning your wedding as we speak I give you here almost all the ingredients necessary for that dreamy event we all seek for. The photographers, Lilebuba that have the most romantic style and the right angles always with them, the wine, by Avincis. Whether you like white, red or rose, they can help with the most fine selected wines. And the special out of the box arrangements by the creative Claudia from Blossom. Good luck and I hope you'll enjoy our special post and these unique moments for us that I am sharing today and here are the pics from our wedding and tell me if you see any difference.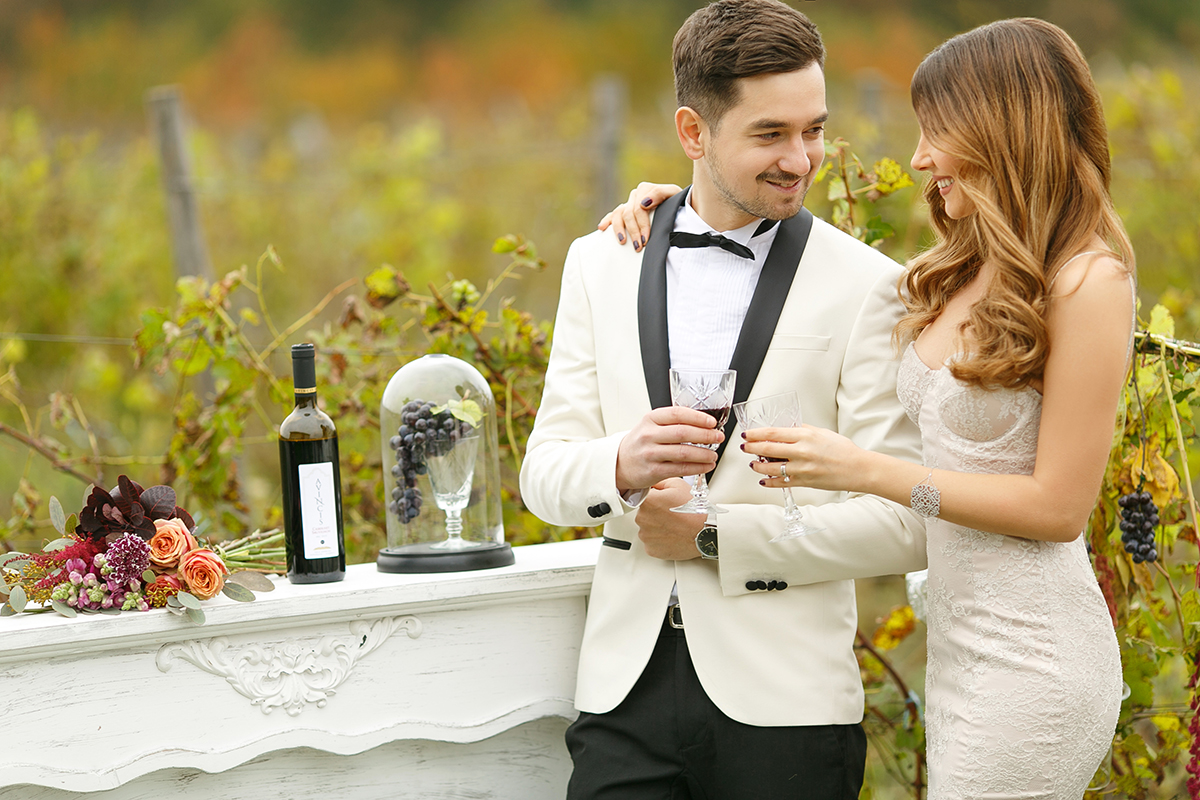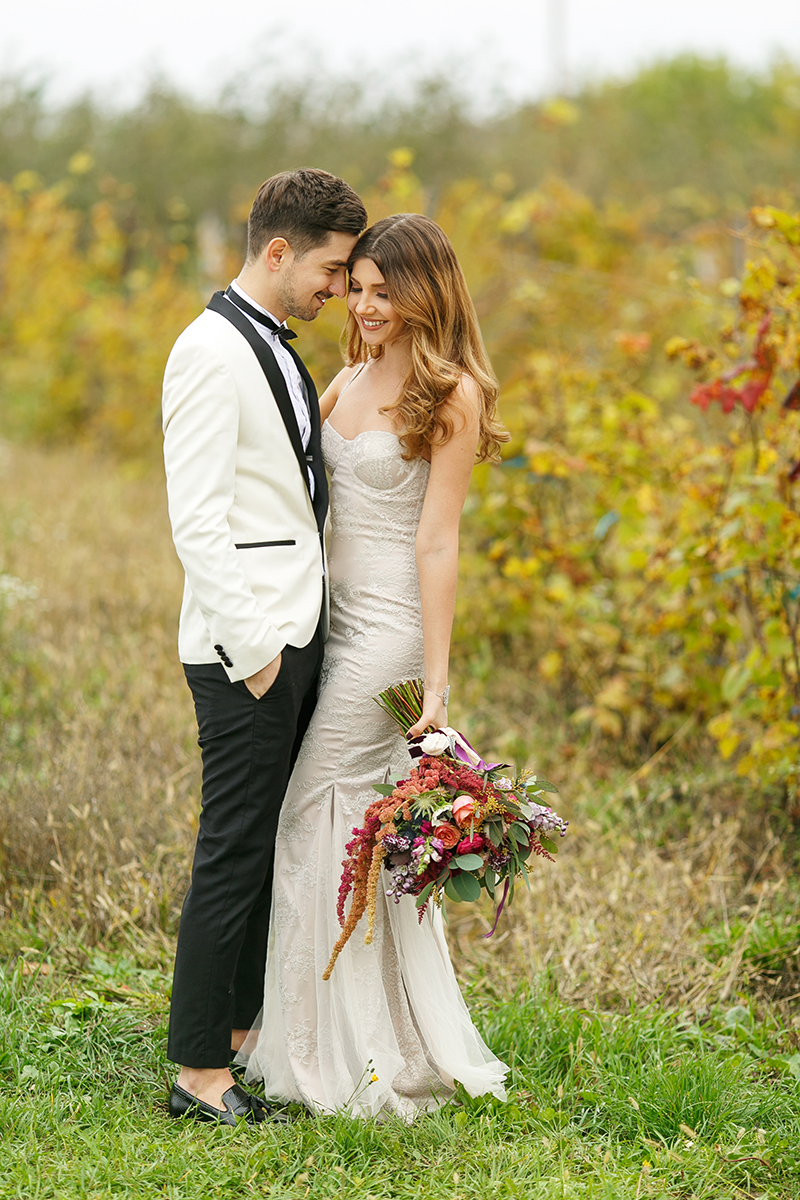 I was wearing:
My wedding dress designed by me
Steve Madden sandals
Adrian was wearing:
Asos blazer
Asos pants
Asos shirt
Kurt Geiger shoes
Photos by Lilebuba
Flowers and decorations by Blossom
Wines by Avincis
Location – Casa Vlasia, Snagov