My favourite jewelry accessory is always a watch. I probably think you've noticed that I almost never leave the house without a watch and I really have a big collection. Something was missing though and I am glad to finally have a velvet strap watch, so needed this season.
Cluse has a new line called La Vedette and a limited velvet edition, so you'd better check their website to grab it while you can. I have ordered a gold and green velvet watch and an extra dark red strap, just to be in the Christmas holiday spirit. We've also filmed two looks inspired by this lovely collection, a casual  day one, perfect for the Christmas day and a more glamorous one for a sparkly NYE. This is how versatile is this collection.
Hope you've enjoyed this week's videos, because there have been plenty of them and I'm wishing you all a great Christmas day, full of peace and joy and remember to give a bit more than just presents!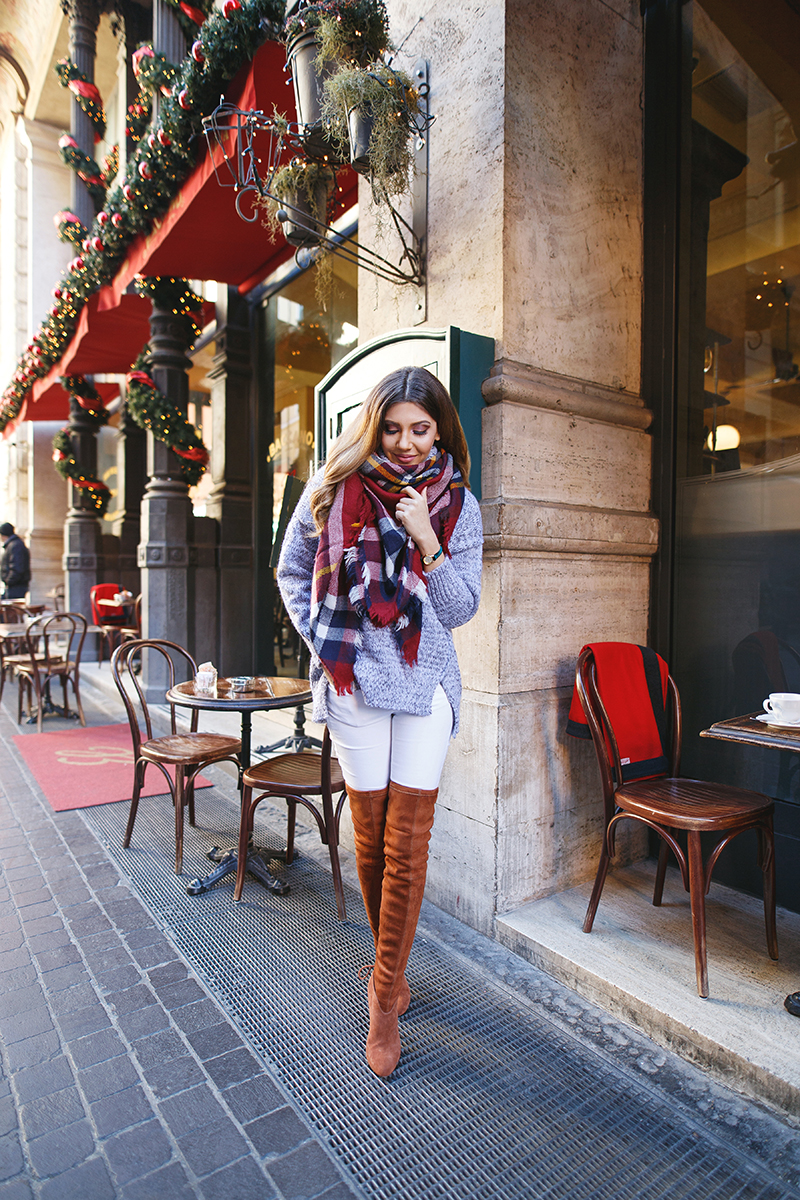 I was wearing:
Look I
Chicwish grey turtleneck sweater
Shein blanket scarf
Zara white jeans
Jessica Buurman over the knee boots
Cluse green velvet watch from La Vedette collection
Look II
Asos dress, similar here
Kurt Geiger beige stilettos
Cluse red velvet watch from La Vedette collection
Location: Palazzo Consiglia, Valletta, Malta