Good morning little elfs! I know you like sparkling stuff and this is why today I am showing you here two shiny looks embellished with the most beautiful Pandora jewelry. This winter collection has totally amazed me with the wonderful silver charms in combination with red and blue enamel in the cutest Christmas decorations shapes, such as cookie man, Christmas tree, Santa Claus, snowman, present boxes and many others. The snowflakes are also breathtaking with stones that remind me of the ice flowers you see on the windows in the Christmas morning. The floating necklace is one of my favourites, made out of sapphire crystal that opens up and can be worn with different charms depending on the season. This time I chose the snowflake, Santa Claus and present box ones.
These are the perfect gifts to win a girls heart and also a great way to gather memories in timeless pieces.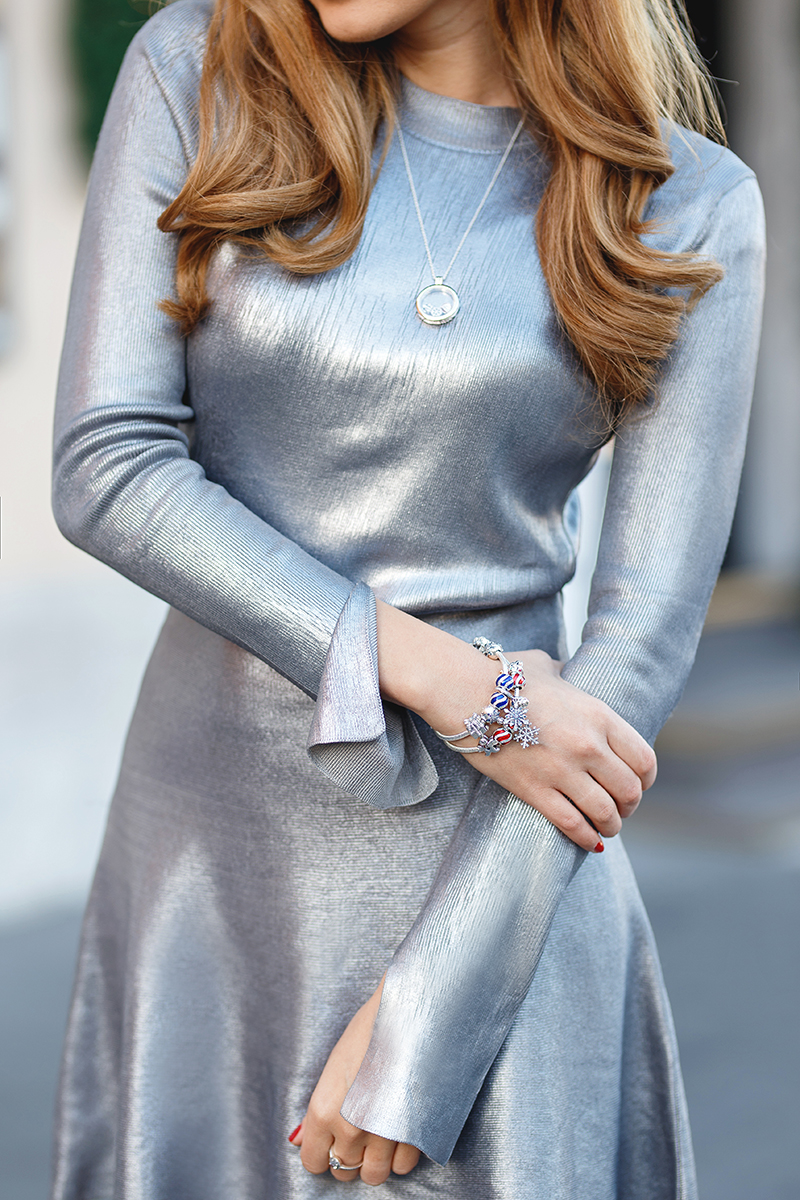 The Pandora rose collection is absolutely fabulous and I find it perfect for this NYE, full of sparkle in the most feminine colour, pink. There are also timeless pieces but also very delicate that make any dress stand out and completing the look with shimmer. The rings are just perfect and I think I'll just need more fingers because this collection is quite impressive.
Let me know which type of girl are you? The silver one of the rose gold one?
I was wearing:
Look I:
Zara top & skirt
Calzedonia fishnet stockings
Kurt Geiger booties
Wild Inga bag
Pandora jewelry from the winter collection
Location: Palazzo Manfredi Roma
Look II:
Asos sequined dress, similar here
Pandora rose gold jewelry
Location: Palazzo Consiglia Malta