Barranco Encantado or Barranco de los Enamorados is a very special and hidden place in Fuerteventura. When Adrian told me that we were leaving to this island, I've started immediately searching for interesting places to see on Pinterest. The fist image that came up was one of these red canyons that simply charmed me and knew that we had to find it. The problem was that no one knew where they were exactly, but we decided to go where Google Maps showed us, even though we weren't sure that we'll find them. We have passed through Lajares and then the public road ended on our map, we had to go off roar for about 6morekilometers although our car didn't have insurance for off road. :p
Luckily we have found them and I couldn't be happier. The interesting thing about these canyons or barrancos is that the soil is very sandy because of the big difference of temperature between the day and the night and it usually doesn't rain. But when it rains,it rains heavily and the marks that the water leaves behind are these barrancos, simply fascinating, right?
I was wearing for my expedition a new ruffled top from Chicwish that is 'encantado' as well and I think it's the perfect item for spring, extremely feminine and chic. I wore it with mom's jeans,white sneakers and a red scarf tied around my waist to match with my red lipstick.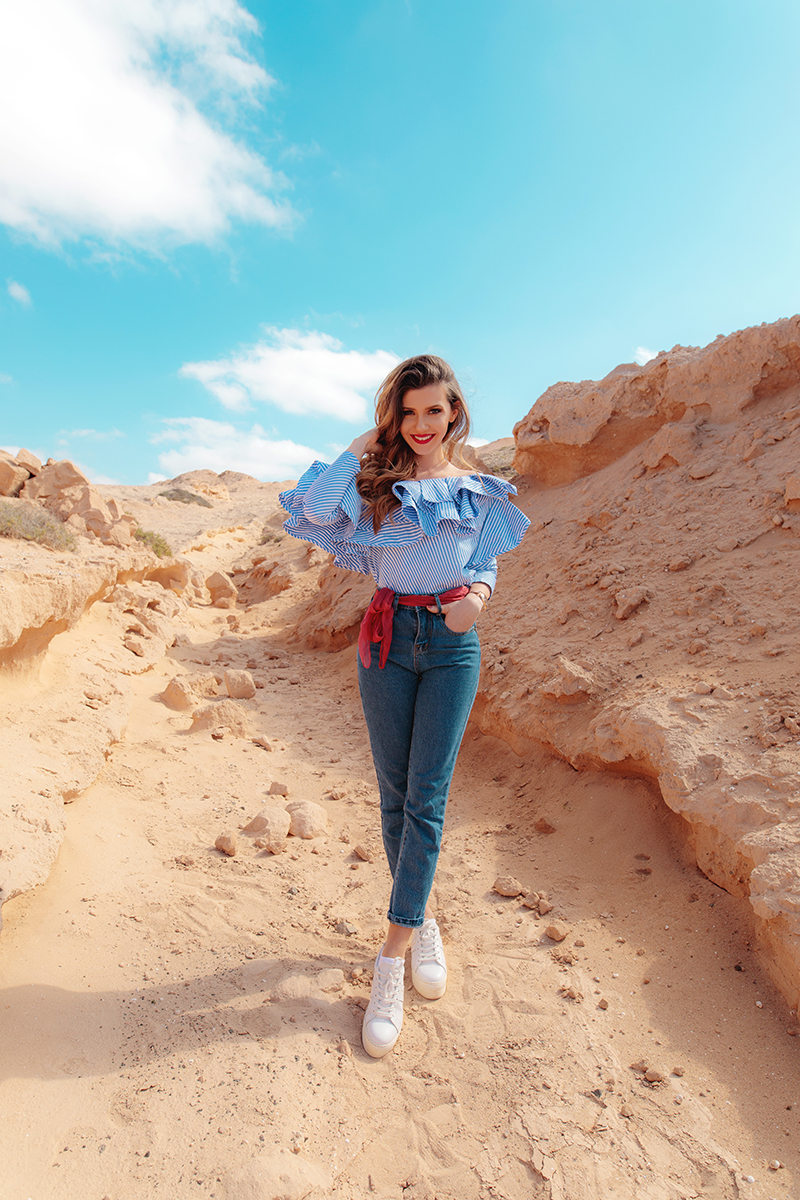 I was wearing:
Chicwish stripped ruffled top
Shein mom jeans
Kurt Geiger platform sneakers
Vintage red scarf
Henry London watch