I have told you already on my Instastories that I am preparing something special with my favourite Romanian designer, Oana Nutu and today I will show you the very first part of our special project. The more complex one is yet to come and of course it will include a video with Oana's newest bridal dresses.
So today I want to show you this white lace and silk dress, perfect for the next year brides that want a traditional white dress, pure and elegant. The upper part is beautifully embellished and the lace shines with the help of little beads. As the lower part is extremely fluid and comfortable and it's made of waves of white silk. We have photographed it on the streets of Nice and heard one man calling me Miss Russie. It was super funny and it's always like this when we go out and photograph gala dresses on the streets. People always stop and take photos of me and sometimes videos.
Hope you'll enjoy today's post and get some inspo for your future wedding and cannot wait to show you the other Oana Nutu dresses and of course, the video we have been working on for the past days.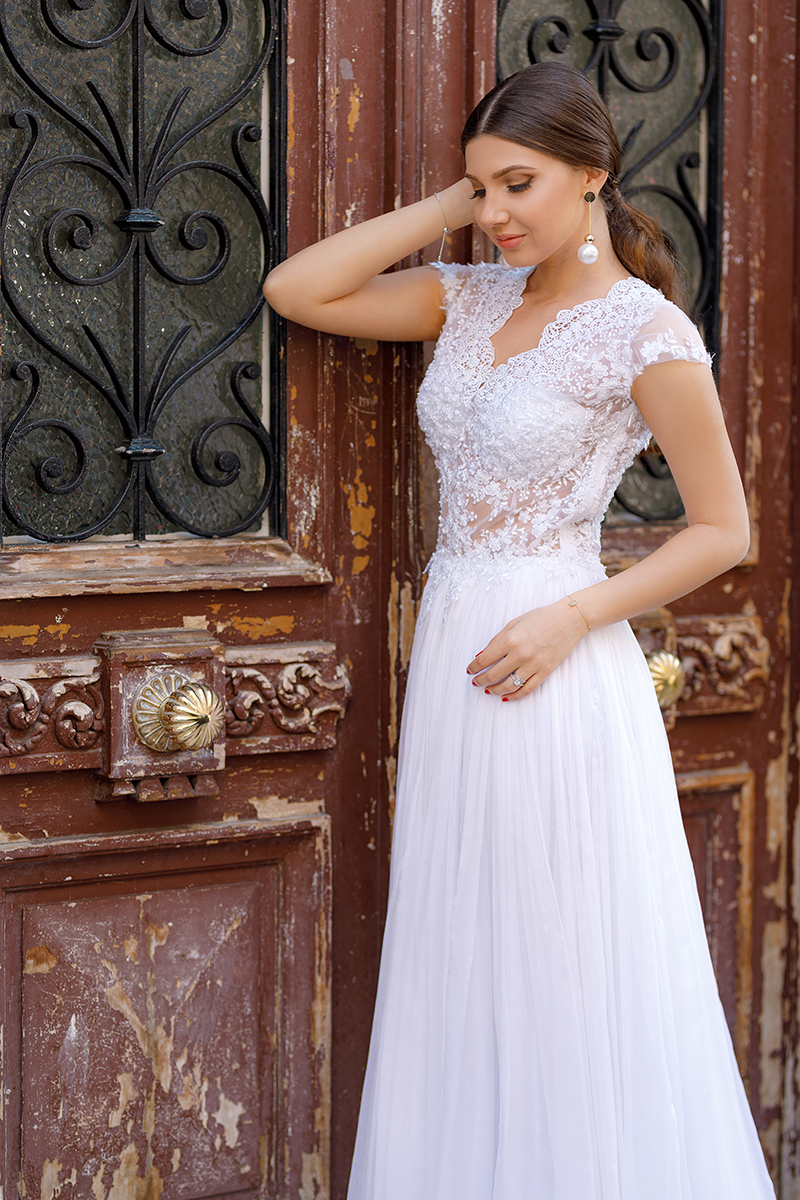 Thank you for the lovely stay La Malmaison Nice !