There's something about Stefanel's designs that has always made me love them. This fall-winter collection is absolutely sublime and wearing these clothes in Venice made me feel like I was having my own runway show in Piazza San Marco. Which is actually kind of true, because while we were shooting and filming this look, there were always people behind Adrian with their phones out taking shots of me, or better said of this amazing outfit.
I actually didn't have to think too much while composing this look, because Stefanel has such unitary pieces that you can combine them in so many ways. Of course, the statement piece of my look are these wide leg pants in the softest fabric I have ever touched, with the blue floral print that makes me think of those fine Chinese porcelain coffee sets. These are pure art and love their touch on my skin. I have worn them with a warm sweater also from Stefanel, perfect for this weather. And for an edgy touch I decided to wear my hair back with that wet look texture.
Also, I am loving the contrast between the silky fabric of my pants and the white leather boots with that transparent heel. The accessories were very minimal to match the delicate touch of my look and I wore a tennis bracelet and engagement ring from Pandora and my marble watch from Cluse.
Hope you like this look as much as I do and make sure to check the new Stefanel collection in stores !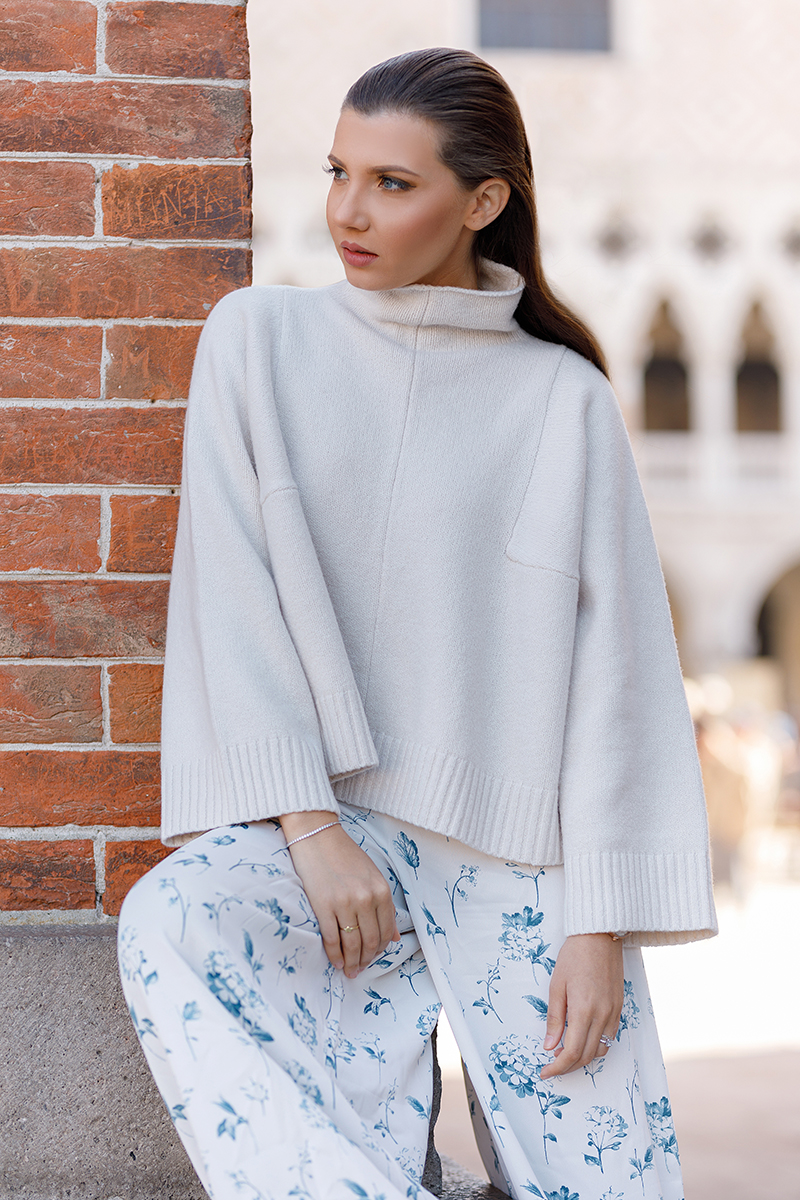 I was wearing:
Stefanel ivory sweater
Stefanel wide leg floral print pants
Pandora tennis bracelet and engagement ring
Cluse marble watch