I was in the shadow for a long period of time regarding my skin care, that is probably because I didn't have much problems with my skin. But the older I get, the more I notice that my skin is not the same and it needs some help. I haven't noticed any deep wrinkles, but I know that preventing is better than treating.
I have been using Gerovital products for quite a while now, especially the SPF ones that are mandatory for a young and beautiful skin. Recently, they have launched a new range of products, Gerovital Hyaluron H3 C, based on Hyaluronic Acid and vitamin C, that are the best allies for nourishing the skin and preventing the appearance of wrinkles. When I say that my skin is not the same anymore, I mean mostly that the elasticity of the skin is not as it used to be. My skin tends to get drier and it is difficult to smile without feeling that my skin pulling. This is how I know that I need to take extra care of it right now with the new Gerovital Hyaluron H3 C products.
The very first step after washing my face is cleaning it even more with the micelar water Hyaluron C that helps removing all the make up or any other residue left at the surface of the skin.
After that, I use the vitamin C ampoules, applying one whole ampoule all over my face and tap until the whole serum is absorbed in the skin. They ensure the filling and smoothing of all the wrinkles and prevent the premature aging of the skin.
I wait for few minutes and then I use the anti-age cream for eyes and lips contour that helps nourishing the skin in those sensitive areas, being filled with Hyaluronic Acid. I have been using it for more than two weeks and I have already noticed that the area near the eyes and lips is much smoother and I can smile easily without feeling that my skin is too dry.
All the products from the Gerovital Hyaluron H3 C are meant for morning and evening use, but today I am showing you just my morning skin care ritual and how I take care of my skin before a day full of shootings. My skin has to look perfect for more than 12h a day and this is why it is so important that I take care of it every morning and evening, so I don't have to worry about that the whole day and this way I can focus on my job.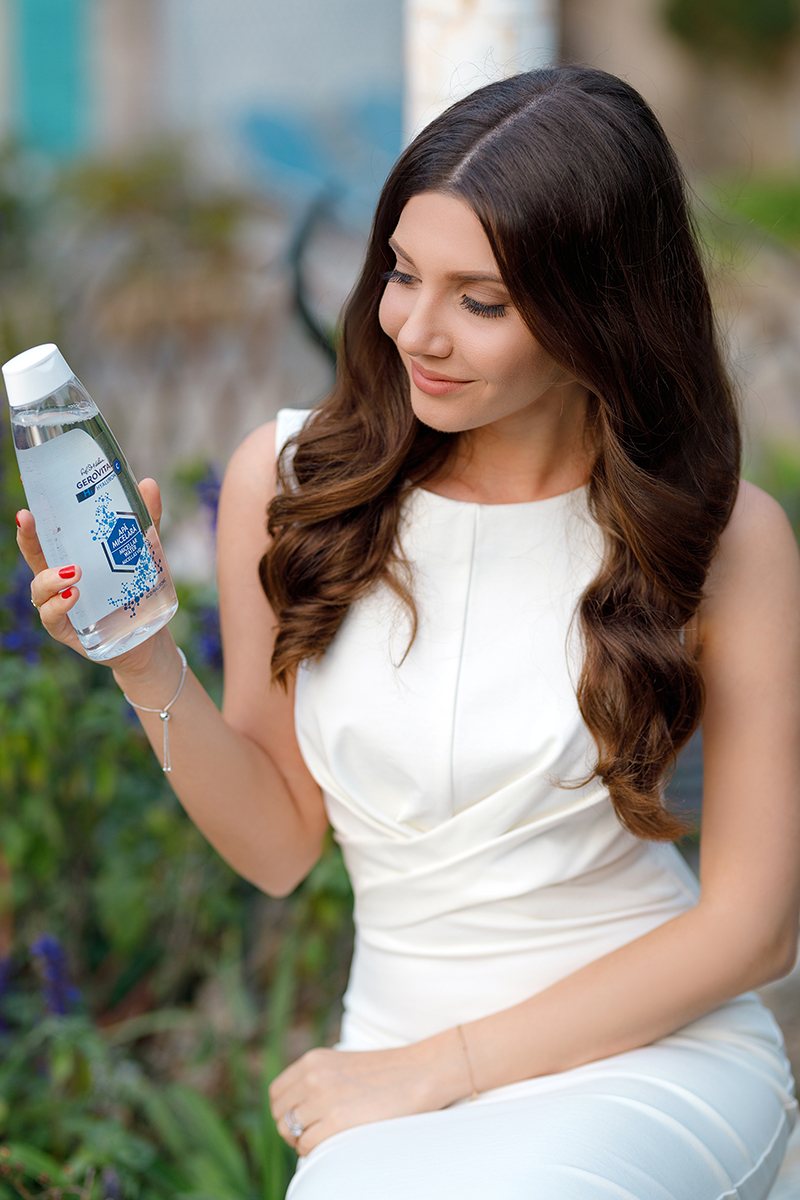 Location: La Bastide De L'Oliveraie Cannes