Our last days in Mallorca were pure relaxation and if your are following me on Instastories, you probably already know that. We have stayed at Barcelo Illetas Albatros, a four star hotel, beautifully located right on the shore. We have had a great view from our room balcony, but nothing compares to their own little private beach and their pool located right in front of the sea. From there we could watch the most beautiful pink sunset and the atmosphere was so relaxing.
Also the same magnificent view was from the breakfast room, where in the morning you could enjoy your coffee with prosecco and delicious puffy pancakes. That's what I had during our days there, but they have one of the most varied breakfasts, for everyone's taste.
The great thing about their cozy rooms and mostly beds is that if you enjoy your sleep there and you will, trust me, you can order their amazing mattresses for your home. Slept in like a baby, so I might take a look at their shop.
I was wearing that day a gorgeous sweater dress from Chicwish, embellished in different sized pearls with a pair of grey tall boots and a mini black purse. Loved how cozy and warm was this sweater and I think it will be my go to chic attire for this whole winter. Could easily wear it everyday!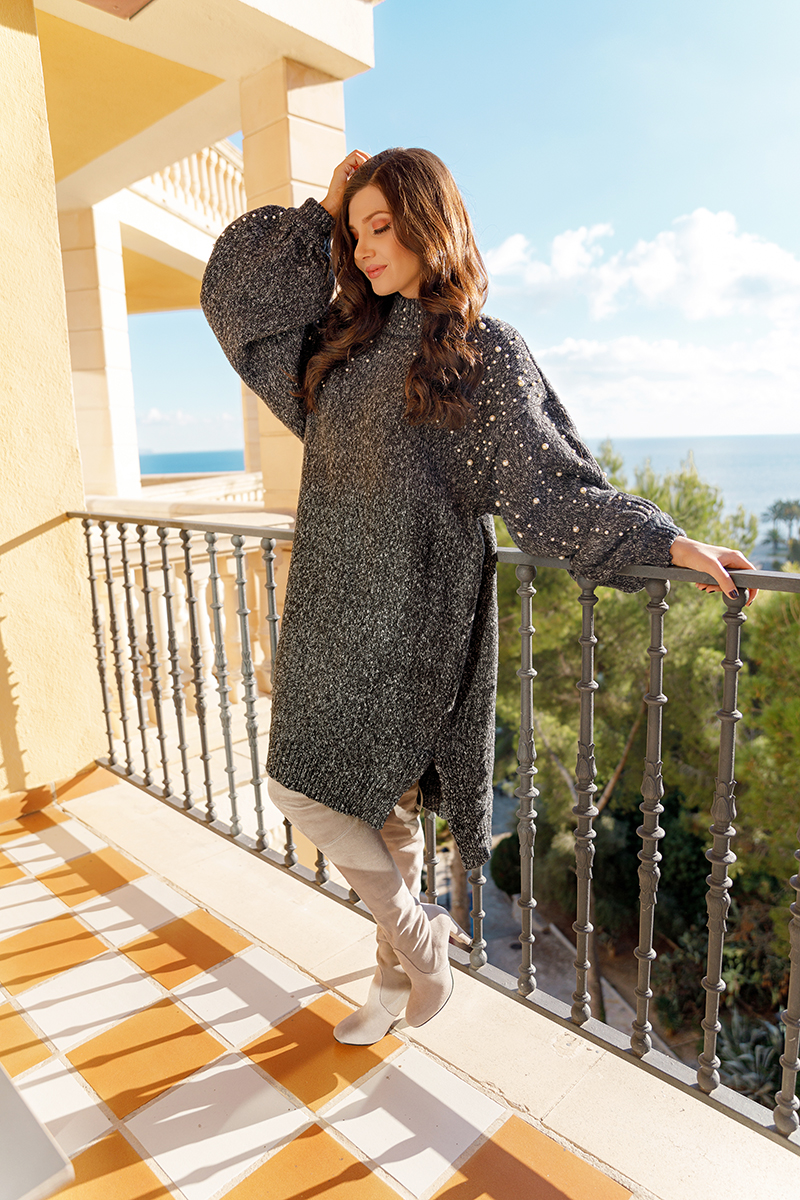 I was wearing:
Chicwish pearl sweater dress
Jessica Buurman grey tall boots
Givenchy mini Antigona bag
Thank you for the lovely welcome and stay, Barcelo Illetas Albastros!