This trip to Palma de Mallorca wouldn't have been the same without Autoclick and our super nice car. Can't even remember how it is to travel somewhere and stay all the days in the same place. We drove all around the island with our Autoclick rental and it was amazing. I love it that they have almost everywhere we go in Europe cars and I'm super excited to hear that they will open some in the States, as me and Adrian want to go there too. The best thing about rental car services in my opinion is the fact that they should be super quick when you arrive at the airport, pick you up and then get you the car super fast. This way you won't loose time and start exploring the place immediately. I think that in 20 minute maximum, we got into the Auoclick van at the airport, went to their location, got us a new car, as always and made the contract. We were in no time at our hotel, to enjoy the rest of our evening.
Also, a great plus when you rent a car in your travels is that you get to stop wherever you want, not at the regular bus stops. This way we managed to stop in a place where you could see the whole hill with the Valldemossa citadel and take some great shots. I will show them to you soon to see how amazing was the view there.
So, if you are planning on going to Palma de Mallorca and I advise you to do that, rent your car from Autoclick and explore the whole island as it is so different and beautiful from South to North, East to West. I will prepare a post with the places we've seen there maybe next week.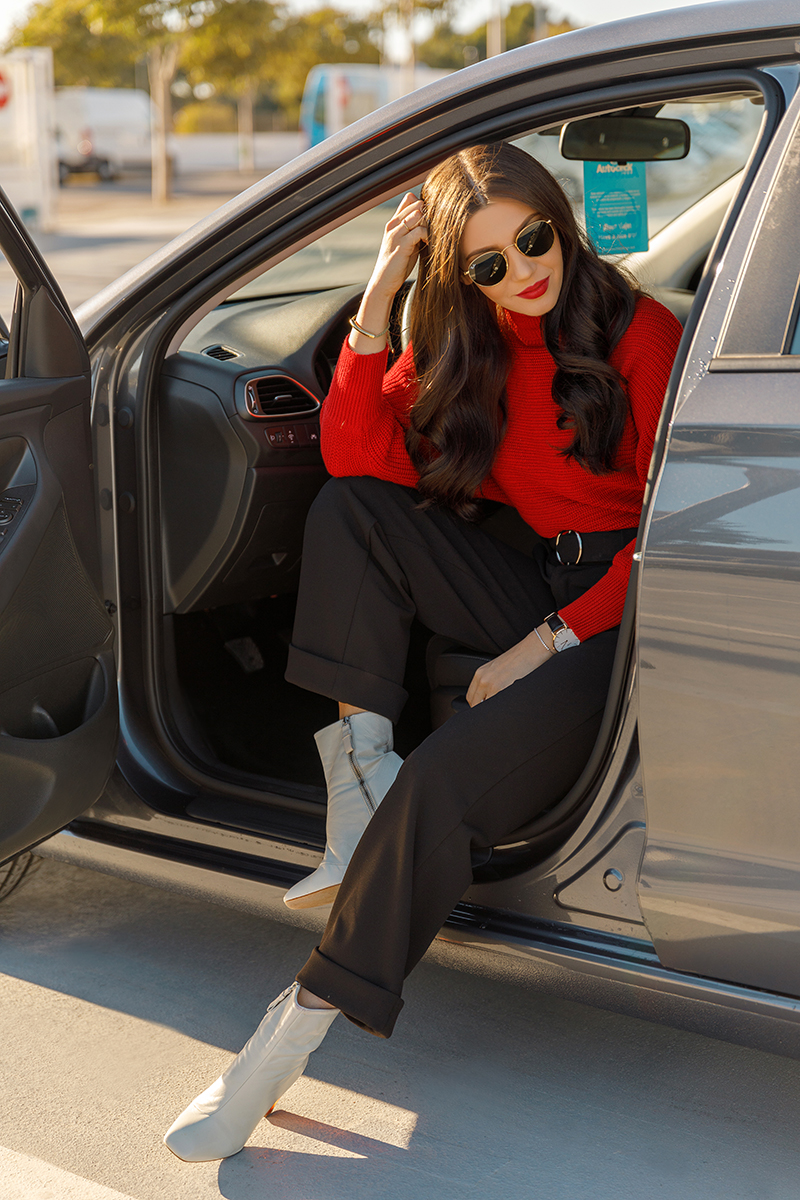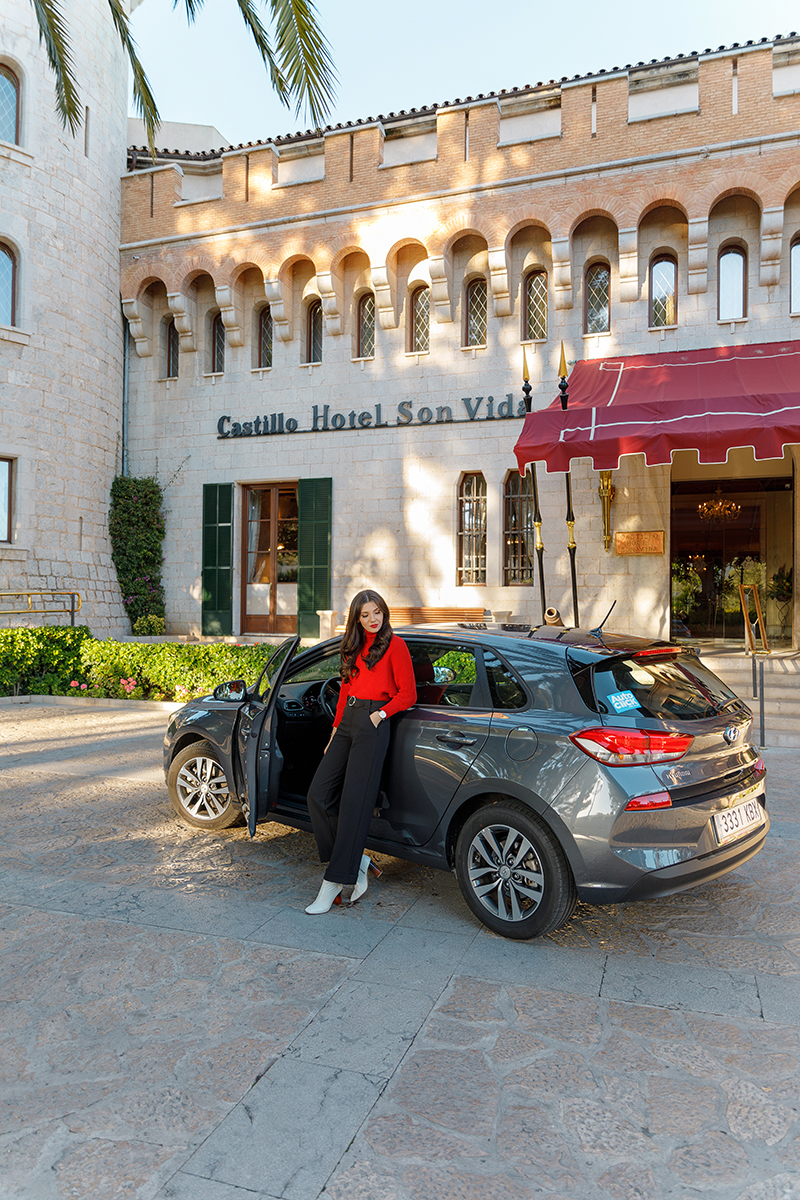 I was wearing:
NA-KD red sweater (get 30% off your next NA-KD order with the code larisacostea30 )
Asos culottes
Kurt Geiger white boots
Ray Ban sunnies
Givenchy mini Antigona bag