This year I was really into sparkles and sequins and of course that I had to choose something shiny for NYE, as well. Last week we shot and filmed two dresses from Ever Pretty that you could wear this NYE. They are both a gorgeous shade of dark red but in different cuts and lengths. Depending on where you might spend the night between the years you can choose whether a long sequins and tulle dress that is perfect for fancy galas or if you are going to a palace such as this location, Palais Ghica Victoria. The short one is for dancing all night with friends and blinding them with your sequins. This one has such a great movement to it and the cut is super chic and retro, reminding me of The Great Gatsby novel.
So if you haven't figured out what to wear on that special evening, order while you can your dress from Ever Pretty and watch the lookbook video that we have filmed to see them in movement.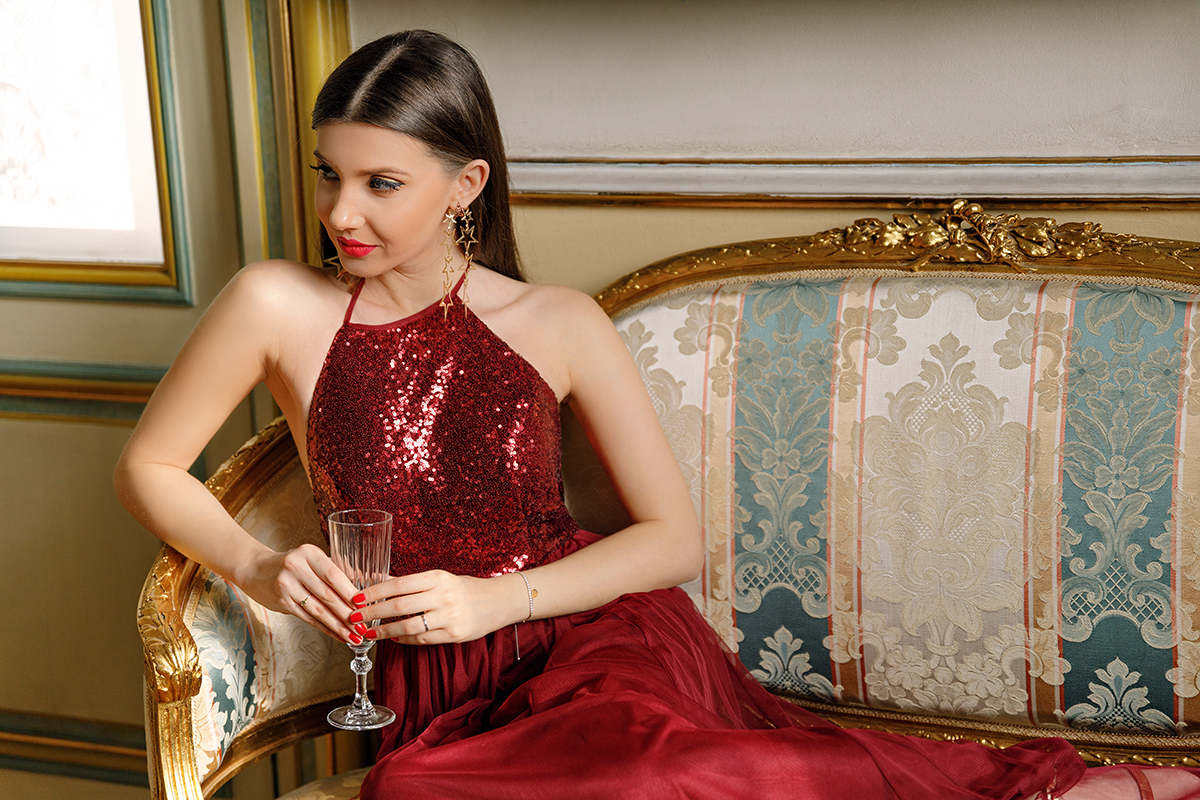 I was wearing:
Ever Pretty short sequins dress
Ever Pretty long tulle and sequins dress
In love with Palais Ghica Victoria and thank you for the location!