Who ever said that they have enough red dresses?! I believe that no one ever, because I for one never get tired of red dresses, shirts, pants or any other clothing items in this amazing and passionate colour. For some it is the colour of love and for me has always been the colour of elegance and femininity.
And what better combination than red and a super soft fabric? I have always wanted a satin silk red dress and I am so lucky to have found this special one from LilySilk. I love this super versatile cut that makes it the perfect elegant dress, but also a kimono to wear with cool jeans and a white tee. I will definitely wear it without the jeans some day when the weather will be warmer, but since we are having a bit of a rough spring I decided to pair it with some blue mom jeans and elegant lace stilettos in the same colour.
So, if you also love silk as much as I do, you definitely have to check the LilySilk special designs and if your find something that you'll like, use the code 'larisacostea' for a 16% discount on all Women Clothing items.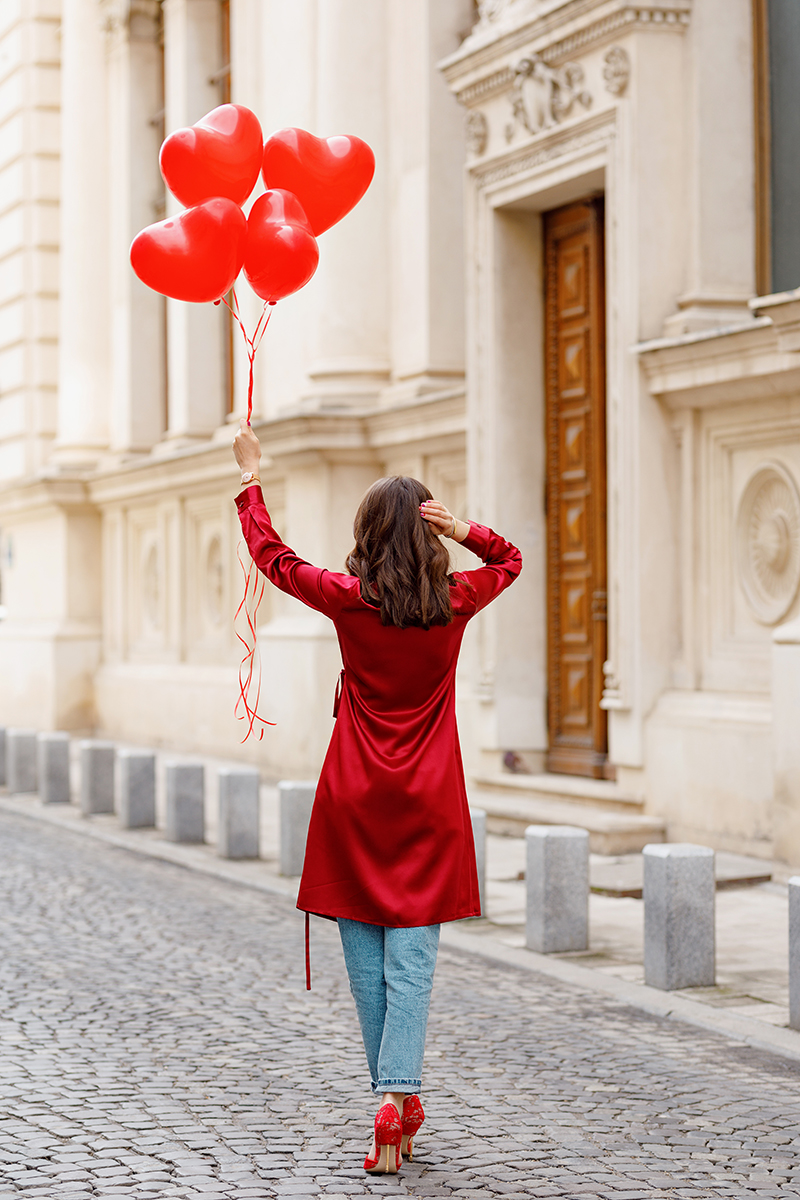 I was wearing:
LilySilk red wrap dress (colour: Claret, size S)
Bershka mom jeans
Kurt Geiger red lace stilettos