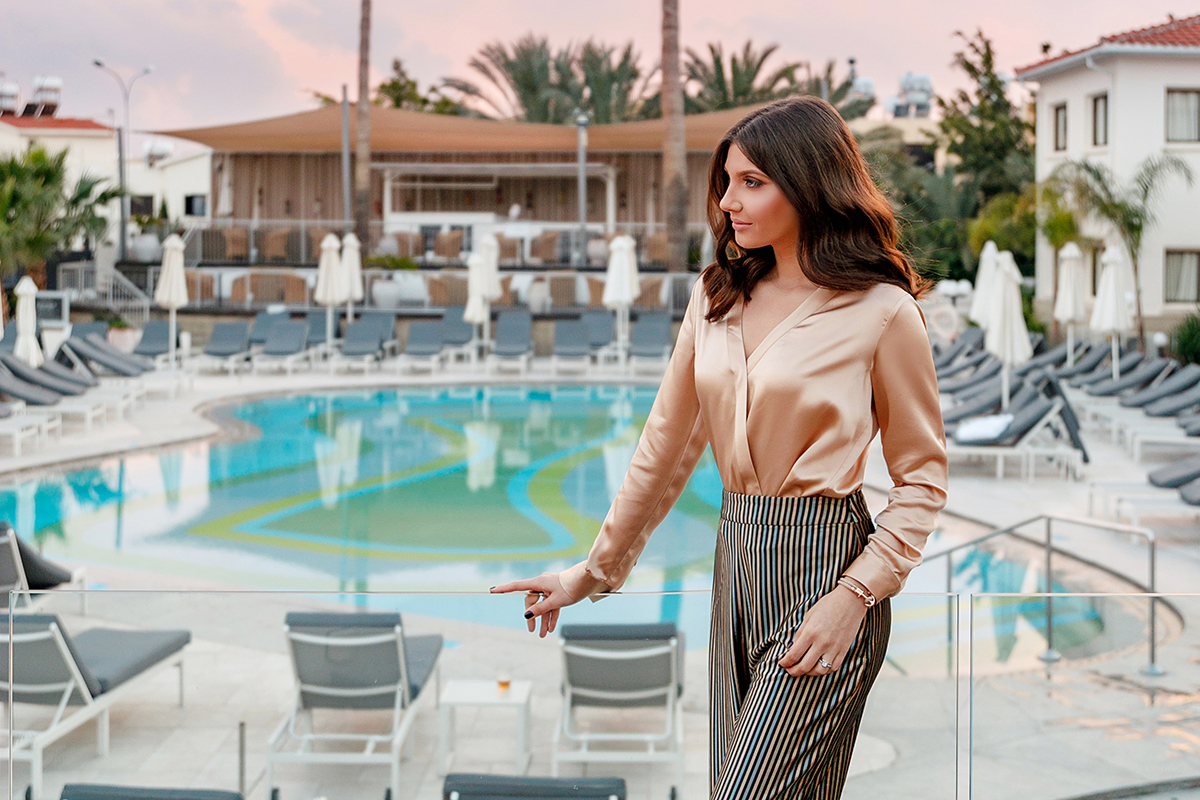 Ultimele zile au fost chiar uimitoare avand in vedere vremea teribila din Romania. Sunt extrem de norocoasa sa pot calatori in aceasta perioada si sa schimb zapada si temperaturile cu minus cu aceasta vreme calduroasa din Cipru. Cand am ajuns aici vineri dimineata nu ne venea sa credem cat de cald era atat de devreme si cat de umitor arata piscina cu palmieri de la The King Jason Paphos. Acest loc este cu adevarat uimitor de la camerele extrem de spatioase si luminoase, zona piscinelor linistita si relaxanta si pana la mancarea delicioasa si variata din fiecare zi.
Ieri am avut parte si de putin timp liber si ne-am putut bronza si relaxa la piscina cu un frappe intr-o mana si o carte in cealalta. A fost Raiul pe Pamant! Asa ca daca si voi v-ati saturat de vremea friguroasa din restul Europei, va recomand o escapada in Cipru la The King Jason Hotel din Paphos pentru o frantura de vara in mijlocul iernii.
Am purtat pentru o cina cu specific italian, intr-o seara calduroasa aici, o camasa aurie din matase de la LilySilk. Imi place la nebunie acest material fin ce pare aur lichid si vreau sa imi comand aceasta camasa in fiecare culoare disponibila. Daca va place si voua sau vreti sa va comandati orice alt articol din categoria Woman's Clothing de la LilySilk, puteti folosi codul 'larisacostea' la checkout pentru o reducere de 16%.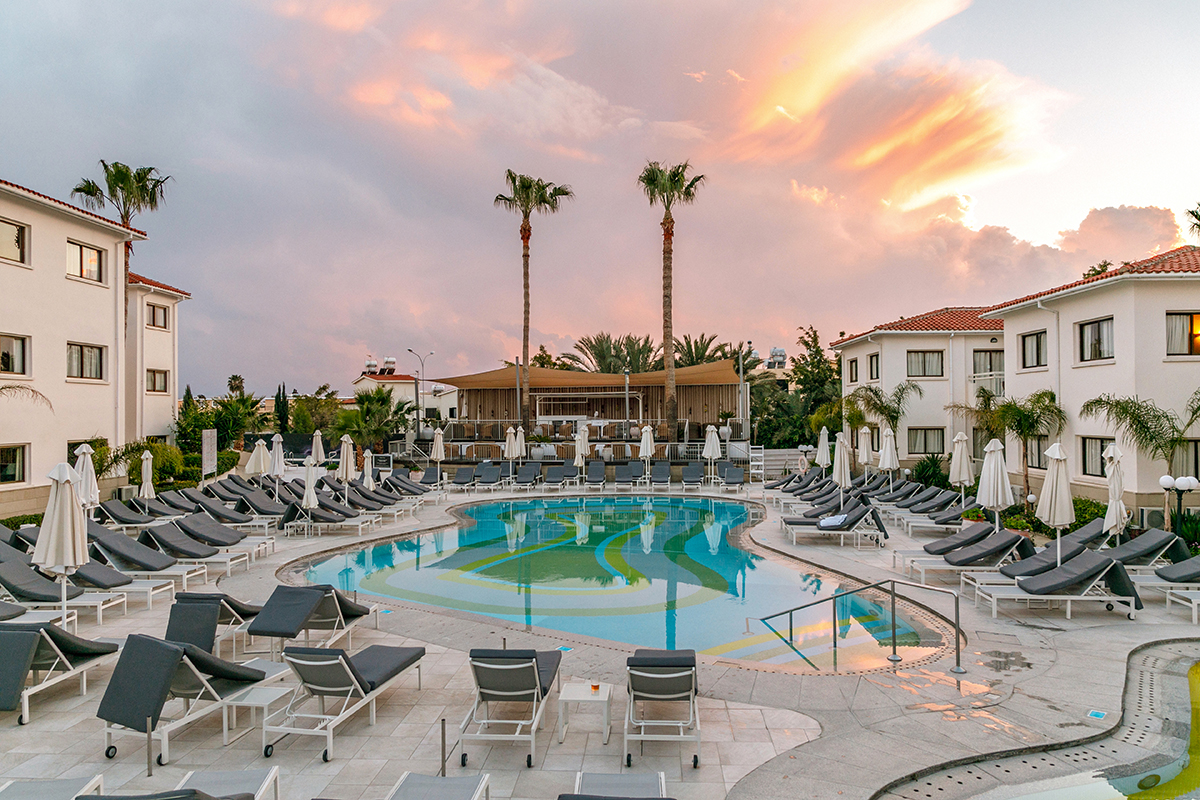 I was wearing:
LilySilk golden silk shirt
Zara velver pants
Jessica Buurman sandals, similar here
Thanks for welcoming us, The King Jason Paphos